I'm not going to lie. I have never been a huge fan of Valentine's Day. For one, I don't like hearts. Two, I look horrible in red. And three, roses die (but I love rose scents). I'm not sour on it. I just find it to be sappy and a waste of money. I think spending a lot of money on Valentine's day gifts is silly anyway.
However, in light of current world events I am just looking for another holiday to enjoy with my family. The Valentine's Day candy that showed up in the stores the day after New Year's isn't bothering me this year like it usually does. In fact, I find it oddly comforting.
Unique Valentine's Day Gifts
Since 2020 was a bummer of a year and 2021 isn't starting out so great, I was thinking why not buy the ones you love (and that includes yourself) self-care items this year? I mean since you can't actually hug your friends yet, many of these unique gift ideas are like a hug. Let's make this Valentine's Day 2021 a self-care, self-love event! What do you think? And yes, self-love can include chocolate.
YES! I LOOK FORWARD TO #GROWINGYOUNGER
PLEASE SUBSCRIBE ME TO YOUR MAILING LIST.
All of my picks are under $100 because who really wants to spend more than that now anyway?
Valentine's Day Gifts for Her Under $100
I included the obvious comfy lounging pajamas, a cheeky robe and furry slippers, but I also thought, why not a red ice-cream maker, a jewelry box that will organize all the jewels not really being worn, a La Labo Fragrance Discovery Set, and a red travel kit? I mean, we will be traveling again one day, right? Take a look at the other goodies I have found.

Valentine's Day Gift Ideas Under $50
I was amazed at all the great stuff I discovered for under $50! Instead of giving roses, why not give a beautiful light rose fragrance that lasts a lot longer than a week? If she has been lost in Bridgerton on Netflix then she will appreciate this fun mug for only $16. Or how about this candle that pretty much says it all? Bath salts are always a good idea and then there is the nameplate necklace. After all, Sex and the City is coming back! We have to make Carrie proud, but rose gold is a more updated option.

I hope you find something you will be proud to give (and receive) and that you have the most enjoyable, uncheesy, self-care Valentine's Day ever!
Looking for gifts for him? See my selections of Valentine's Day Gifts For Him Under $100 That Aren't Cheesy.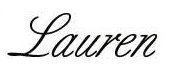 You may like to read How to Practice Self Care: Fitness At Home and How To Practice Self Care: Your Stay-At-Home Wardrobe.
This post contains affiliate links which may give us a commission at no additional cost to you.
Are you following Fountain Of 30 on Facebook, Twitter, Instagram and Pinterest? We've got lots going on, so join in on the fun! Subscribe to our newsletter here. You don't want to miss a post and we promise not to bug you to death. We also started a Facebook Group called Growing Younger for women to discuss everything good and bad about being over 40. Be sure to listen to Lauren talk about all things anti-aging on the new podcast "Beauty is a Bitch!"
Please pin!