As I mentioned yesterday, Valentine's Day isn't a big deal in our house. For one, I am surrounded by men. Two, I'm just not that into it. Come to think of it, my husband is probably more into the mushy stuff than I am. But this year is different. Well sorta, I still don't want to spend a lot but want to give him something. I gave myself a limit of $100 and the objective to find Valentine's Day gifts for him. These gifts are for the man who already has everything, likes the unusual and/or has a sense of humor. Most importantly (most of) these gifts are not cheesy.
Valentine's Day Gifts For Him Under $100
If you want him to do a double-take he'll love this grilled cheese sandwich – YUM – that's actually bath soap. He'll get a kick out of this chic and almost subliminal print Spider-Man Silk Tie too.
Does he still collect vinyl albums? If he's over 40 then he probably does, and this crate is the perfect nostalgic storage for them.
YES! I LOOK FORWARD TO #GROWINGYOUNGER
PLEASE SUBSCRIBE ME TO YOUR MAILING LIST.
I like to buy practical gifts too, like a warm knit hat or earbuds in a bright red color to commemorate the day. Or how about this flask with a compass and a light that looks like a telescope and has 2 shot glasses enclosed? Like I said, I like to find and give useful and unusual gifts for him!
Shop Non-Cheesy Valentine's Day Gifts For Him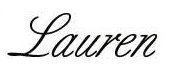 You may like to read Holiday 2020 Guide To The Most Unique Gifts For Men and Need Last-Minute Gift Ideas? Holiday Gift Guides To The Rescue!
This post contains affiliate links which may give us a commission at no additional cost to you.
Are you following Fountain Of 30 on Facebook, Twitter, Instagram and Pinterest? We've got lots going on, so join in on the fun! Subscribe to our newsletter here. You don't want to miss a post and we promise not to bug you to death. We also started a Facebook Group called Growing Younger for women to discuss everything good and bad about being over 40. Be sure to listen to Lauren talk about all things anti-aging on the new podcast "Beauty is a Bitch!"
Please pin!