Confession: I'm the daughter of Francophiles. Paris isn't just for lovers – it was for my parents. So I grew up not only having an appreciation for Paris, but France in general. I have been there several times and it's on the top of my travel list as soon as this pandemic is over. So I wanted to put together a Valentine's Day gift guide with Paris themed gifts for her. These gifts are for someone who loves Paris and since Paris is the city of light, you may find this useful any time you need gift inspiration.
Paris Themed Gifts For Her
So whether you're buying for someone with wanderlust or someone who has never been, these gifts are almost like being in Paris. Sip some delicious Parisian hot chocolate while gazing at the Eiffel Tower out the window (OK, it's a decal). Or maybe they would prefer to work on a Parisian jigsaw puzzle while lounging in their cozy Eiffel Tower pajamas. Or how about grocery shopping with their Paris tote while wearing the beret they made themselves with the kit you bestowed them? I promise you will find something that will have them exclaim, "Merci mon amour!"
Shop Paris Inspired Valentine's Day Gifts

YES! I LOOK FORWARD TO #GROWINGYOUNGER
PLEASE SUBSCRIBE ME TO YOUR MAILING LIST.
Do you know someone who loves Paris and would j'adore one of these Valentines Day Gift ideas?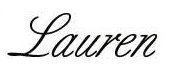 You may also like to read Valentine's Day Gifts That Are Not Sappy! and Valentine's Day Decor Ideas You Will Love.
This post contains affiliate links which may give us a commission at no additional cost to you.
Are you following Fountain Of 30 on Facebook, Twitter, Instagram and Pinterest? We've got lots going on, so join in on the fun! Subscribe to our newsletter here. You don't want to miss a post and we promise not to bug you to death. We also started a Facebook Group called Growing Younger for women to discuss everything good and bad about being over 40. Be sure to listen to Lauren talk about all things anti-aging on the new podcast "Beauty is a Bitch!"
Please pin!