If you are a last-minute holiday shopper, I feel you. I know a lot of people who thrive under pressure. My dad was one of them. Or maybe you just hate gift wrapping (I can relate to that), or maybe you want to give a gift that keeps giving beyond the holiday and is delivered monthly. Whatever your reasons or goals are, I have put together a list of last-minute gifts including gift cards and gift box subscriptions you may want to know about.
Last-Minute Gifts, Gift Cards and Subscriptions
Give the gift of personalized vitamins! It will be made just for them and will eliminate the guesswork of selecting the right vitamin combination. Vous Vitamins was created by two doctors to fit each person's health, diet and lifestyle. The recipients will simply fill out a quick online survey, and Vous Vitamin automatically matches them to the right multivitamin blend. Everything they need is all in one pill taken twice a day. Subscriptions cost $90 for 3 months or $150 for 6 months.
YES! I LOOK FORWARD TO #GROWINGYOUNGER
PLEASE SUBSCRIBE ME TO YOUR MAILING LIST.
If you know someone who has been is diagnosed with cancer (any time of the year not just the holidays), it is difficult to know how to help. This holistic box will help show support during a challenging time. HER care box makes the ideal gift for someone with breast or ovarian cancer, or if you want to send the perfect mastectomy care package to a loved one.
Developed by Unite for HER's team of medical and wellness professionals, each care package is designed to educate and empower patients at any stage of treatment. Each care box contains a range of self-care items carefully curated by our medical and wellness advisors. These items promote healing and confidence and will help empower HER emotional and physical well-being during treatment and beyond. Each package includes the perfect comfort gifts for chemo patients or that special person going through chemo and radiation. There is even a box for men.
This quarterly, curated athleisure and accessory filled fashion box is perfect for your girlfriend or sister who is always in workout clothes. Each box includes 2 athleisure inspired (and always super comfy) pieces plus two accessories. The accessories are curated from female owned small businesses and a portion of each sale benefits Stand Up To Cancer. The style box can be purchased as a single box (no subscription needed) or for 4 boxes for the year at a discount.
Learn how to make perfume, complex flower arrangement, take a French bistro cooking class, learn guitar, learn how to make chocolates like they'd find at the best chocolate stores…the options are infinite. A gift card to Class Bento allows the receiver to choose from hundreds of in-person and online classes, experiences or craft kits.
ClassBento empowers local artists and small businesses to improve mental well-being in various communities, one artisan experience at a time. By attending a class, they will be supporting local small businesses and artists, and exchanging in meaningful cultural and social exchanges, whether it's through Japanese floristry, Italian cooking, Turkish mosaics, or Spanish guitar.
5. My Yoga Teacher, $49 per month for unlimited group classes and $89 for once-weekly private lessons
Give the gift of live yoga classes, virtually. All classes are interactive yoga sessions, where teachers hear and see students, help students stay motivated, reach goals and practice safely. My Yoga Teacher has over 100 expert Indian yoga teachers, who include yoga therapists, doctors of yoga, and many with a minimum 900 hours of certified training.
Give a gift card they can pick the personalized, customized artful item of their choice. They can choose from framed fine art, throw pillows, phone cases, painted sneakers and so much more. KicksBySammy donates a portion of your online order to The Lustgarten Foundation for Pancreatic Cancer Research to honor the memory of Sammy's grandmother.
From thanking amazing teachers to gifting your helpful coworkers or quickly wrapping up something for your sibling, there are always a few people that are harder to buy for and that's where GiftCards.com can help. You can get gift cards from virtually everywhere but the flexible multi-store bundles are where it's at! For instance there is a "Happy Holidays" gift card that can be used at Grubhub, Lowe's, GameStop, Chili's and Khol's. "The Thanks Teacher" card is associated with Spa Finder, Cheesecake Factory, Ulta, Lowes and more. The traveler will love "The Pack & Go" card which gives them the ability to spend on things like Airbnb, Southwest Airline and more. There is literally an option for everyone on your list!
Make their holiday a little more cheery and bright with a personalized video or voice mail from their favorite actor, athlete, comedian or reality star! Some of them even do virtual meet and greets. You'd be amazed who is on the Cameo roster and it's a kick to see what they charge.
Give the gift of premium CBD! Budzy's monthly subscription box elevates the CBD experience with their ever-changing curation of premium products from food to fashion to lifestyle, including: calming wearable patches, nourishing facial masks, feel-good teas, tasty treats, soothing balms, must-have novelties, and much more. All conveniently delivered right to their door! Give them one month or as many months as you wish.
The holidays are all about giving back and this year The Right to Shower is helping you send care to your loved ones and those in need at the same time. Currently, 550k people are experiencing homelessness every day and have limited or no access to the essential services many of us take for granted, including a shower. As part of the brand's mission, The Right To Shower has curated and created the Essential Care Box to help provide care to the receiver and our unhoused neighbors this holiday season – with profits helping tosponsor a new pop-up care village that provides showers and the essentials to those experiencing homelessness across the country.
Give the gift of a personal shopper so they feel taken care of with a Dumpling Gift Card! Every shopper on the Dumpling platform actually OWNS their own grocery shopping and delivery business- which means you are supporting a small business owner in your own community. Some shoppers will also do errands like holiday gift shopping and returns, trips to the post office, even dog walking. Give a gift card in increments starting from $25 all the way to $500. Then all the receiver has to do is download the Dumpling app, insert their zip code and look through the various business owners in their neighborhood.
If you think they would appreciate artisan-made items from around the world, they will love a subscription from GlobeIn. Each box contains four to five curated products, all sharing a special theme, which subscribers select monthly. Every item is ethically sourced, fair trade certified and made by artisans who are paid fairly.
They will discover boxes like the Decorista Box with living room decor from Vietnam, the Tea Party Box with tea party accessories from Haiti and Nepal, or the Bounty Box with picnic set-ups from India. The monthly subscription costs $40, however if you pay in advance for the year the price can come down to just $35 per month.
Know someone who fancies themselves a mixologist? Each Shaker & Spoon box contains 3 recipes and everything they need to make 12 craft cocktails (4 of each one) besides the alcohol. The receiver will get a beautifully presented box with recipes, instructions, house-made syrups, bitters, garnishes, mixers, citrus—is included; you just add the liquor. A one-time delivery is $50. Or y0u can give a monthly subscription (3 months is $135, 6 months is $250 and 1 year is $480).
Do you need to shop for last-minute Christmas gifts?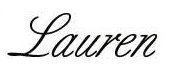 Shop all of our Holiday 2021 gift guides:
Amazing Gifts Under $100
Best Gifts Under $50
Gifts Under $25
The Best Gift Ideas for Your BFF
Unique Gifts For Men
Gift Ideas For Your Healthy Friends
Gifts For People Who Are Impossible To Shop For
Looks for Less Gifts Under $50
Gifts For Friends in Menopause
The Best Beauty Gift Sets for Her
This post contains affiliate links which may give us a commission at no additional cost to you.
Are you following Fountain Of 30 on Facebook, Twitter, Instagram and Pinterest? We've got lots going on, so join in on the fun! Subscribe to our newsletter here. You don't want to miss a post and promise not to bug you to death. We also started a Facebook Group called Growing Younger for women to discuss everything good and bad about being over 40. Additionally Lauren now hosts a podcast called Beauty is a Bitch! and a weekly Instagram Live series called "Growing Younger Gabfest with Lauren."
Please pin!