I won't mince words…I find shopping for holiday gifts for men to be problematic. Or maybe it's simply because my picky husband is impossible to shop for. Well in all fairness maybe it's just my husband. Even so, I really buckled down and gave this gift guide a lot of thought this year and think I nailed it! There is something here for every man on your list. Here are my favorite and most unique Holiday Gifts for men for 2021.
Holiday Gifts For Men
What traveler wouldn't want a backpack that packs like a suitcase? It's carry-on-sized, organized and easy to access. Most of call it's comfortable and durable. He will carry it for years!
YES! I LOOK FORWARD TO #GROWINGYOUNGER
PLEASE SUBSCRIBE ME TO YOUR MAILING LIST.
This set filled with all the essentials he needs to help cleanse and rejuvenate skin, because let's face it, he needs products and can't touch yours!
If his car looks like a mess of devices and cords, he's going to love this. Great Useful Stuff Travel Media Pouch is the ultimate organizer for all his essentials from smartphones, smart watches, eReaders and tablets to chargers and cords. This will keep all of his necessary gadgets together in one easy-to-use travel pouch. It's made from padded and durable 100% waxed cotton canvas so gadgets stay protected, safe and dry.
This 5 pair set of Pima™ cotton socks comes knitted with a monogram or phrase of your choosing. The possibilities are endless—as long as they fit within eight characters at the ankle and twenty characters across the toes.
This bracelet oozes cool.
This is perfect for the whiskey-lover in your life. It's crafted from freezer strength glass for extra durability. The slow melting ice allows the full flavor to remain intact. Add a monogram for a personal touch so it looks even cooler when he uses it.
If he drinks a lot of coffee he is going to LOVE this sampler set of some of the most delicious coffee ever. It contains, Don Pablo Signature Blend, Subtle Earth Organic Coffee and Don Pablo Bourbon Infused Coffee. And you can pick whole beans or 5 other grinds.
These loafer/driving moccasins are not only stunning, they're comfortable! Handsewn leather uppers and rich lambskin linings ensure these shoes get with wear and age. They have shock-absorbing, removable Ortholite® footbed for all-day comfort, and the non-marking rubber driver outsole features molded Adaptive Wave-Siping™ for ultimate traction.
He can discover his DNA story with a few easy-to-follow instructions. Simply activate the DNA kit online and return a saliva sample in the prepaid package to AncestryDNA's lab. In roughly six to eight weeks, his results will be ready online and he can start building his family tree.
What's better than jerky? Well, 25 days of it to be exact! With flavors, like Garlic Beef, Sarsaparilla, Thai Satay and Root Beer Habanero, these joyous jerky bites are sure to fill his stomach with holiday cheer.
With the fixings and easy-to-follow instructions, he can be the master of his own fireball domain! This kit includes instructions, ingredients (dried whole guajillo peppers, dried whole chipotle peppers, dried arbol peppers, cayenne, ancho powder, cayenne, curry powder, etc.), six bottles, and labels for him to be creative in naming his blends. Fuego.
Rain, sleet or snow won't keep him from grilling! The easy-to-remove stand means he can take his grill from the patio to countertop in no time. The tough nonstick coating means it's healthier (no need for butter or oil), durable and easy to clean. Plus the temperature probe lets him choose from five heat settings to get the best results on any kind of food.
If he has a sweet tooth for chocolate, why not make sure it's healthy as well as delicious? Crafted with Kosterina's ultra-premium, high antioxidant, Original Extra Virgin Olive Oil from southern Greece, they are a healthier sweet treat. The powerful polyphenols in Kosterina Original Extra Virgin Olive Oil boost the antioxidants naturally found in dark chocolate. Each square begins with 70% cacao organic dark chocolate that is blended with Kosterina Original EVOO. It's then mixed with organic cacao butter and organic coconut sugar, then loaded with ingredients like almond, honey, vanilla, and fig for a uniquely Mediterranean flavor. One flavor is better than the next!
Do you have an impossible to buy for man in your life?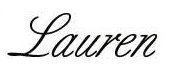 Shop all of our Holiday 2021 gift guides:
Last-Minute Gifts That Don't Require Wrapping
Amazing Gifts Under $100
Best Gifts Under $50
Gifts Under $25
The Best Gift Ideas for Your BFF
Unique Gifts For Men
Gift Ideas For Your Healthy Friends
Gifts For People Who Are Impossible To Shop For
Looks for Less Gifts Under $50
Gifts For Friends in Menopause
The Best Beauty Gift Sets for Her
This post contains affiliate links which may give us a commission at no additional cost to you.
Are you following Fountain Of 30 on Facebook, Twitter, Instagram and Pinterest? We've got lots going on, so join in on the fun! Subscribe to our newsletter here. You don't want to miss a post and promise not to bug you to death. We also started a Facebook Group called Growing Younger for women to discuss everything good and bad about being over 40. Additionally Lauren now hosts a podcast called Beauty is a Bitch! and a weekly Instagram Live series called "Growing Younger Gabfest with Lauren."
Please pin!