I realize this may sound like an odd gift guide but guess what?…many of us ARE in menopause and as I keep saying…WE NEED TO NORMALIZE IT (sorry I'm yelling). So I decided to make a gift guide just for those of us in peri/menopause. If you have a friend who is in this midlife age bracket (come on, you're here yourself) then you owe it to them to get them a gift from the heart. Seriously, she will love these gifts and be touched you thought to help her. Here are my picks of the best gifts for friends in menopause.
Holiday Gifts For Friends In Menopause
YES! I LOOK FORWARD TO #GROWINGYOUNGER
PLEASE SUBSCRIBE ME TO YOUR MAILING LIST.
A weighted blanket is like a warm hug. Well in menopause "warm" may not be what she's going for. She this machine-washable weighted blanket has temperature balancing technology so it warms when it's cool and cools when it's warm.
I follow Dr. Gunter on Instagram so of course I had to read her new book. It's full of very useful menopausal information and also debunks a lot of myths (there are tons). As you know, I am a firm believer that knowledge is power.
Did you catch my Beauty is a Bitch podcast with Kindra founder Catherine Balsam-Schwaber? Well I have since had the opportunity to try much of Kindra's product offerings and these supplement essentials will quell hot flashes (Core & Focus), help with restorative sleep and leave her feeling fresh and focused. The formulas work together to reduce muscle aches, support healthy glucose levels, give the brain some extra TLC and boost hydration inside and out.
One thing many of us menopausal women are suffering from is brain fog. I know I am. So I was thrilled to discover BrainTap. This Bluetooth headset uses unique frequencies of light and sound for brain wave "entrainment." In just 22 minutes of deep relaxation, your brain will be guided to relax, reboot and revitalize. There are of bundles like; Sleep Rx, Stress-Free Me, Optimal Health and Worry-Free Me that can easily be found on the BrainTap App. Just listen the the library of sessions (over 1,000) and lead yourself to mental clarity. It's truly amazing, like mediation for 22 minutes a day.
These lightweight, cool and breathable pajamas are made from 95% bamboo viscose/rayon and 5% spandex are perfect for those suffering from night sweats. They are super cute and come in 10 colors!

Sleep alludes many of us in midlife and it's not only annoying, its' unhealthy. This eye massager will help turn off her brain in a way that requires no pills. It's also amazing for those who are light sleepers as it helps block out noise with over 100 relaxing sleep sounds. Block out the distractions and sleep like a baby!
Maybe your friend isn't losing her hair, but she's frying it from years of coloring and styling. The Luseta Ultimate Bonding Box will provide superior protection and deep conditioning for overly processed and damaged hair. This collection also helps to build bonds within each strand of hair, which strengthens the entire structure of hair as a whole. And it comes with a reusable shower cap so she can keep her hair dry on her non-shampoo days.
This comfortable and breathable pillow was designed for sleepers who suffer for night sweats or just run hot. The cooling material solves the problem at night so she will get a better night's sleep.
Muscles now hurt more than ever but weight training is even more important. This cordless, rechargeable foam roller is not too hard nor too soft. It's like having a massage therapist in your gym bag.
I have loved this balm for years and have given many as gifts. Why? Because the Everything Balm fixes everything (except World Peace). Use everywhere (face, body, lips, cuticles, massage oil). I keep mine on my nightstand.
More and more women are suffering from hair thinning and even baldness than every before (listen to my podcast Why Your Hair Is Thinning In Midlife and How To Stop It with Regenix Founder Bill Edwards to learn why). Luckily there are some products that actually really help get to the root of the problem. The set comes with specialized products, a hair microanalysis and report and their own assigned hair specialist.
My favorite serum and face mask duo made specifically for menopausal skin has been packaged for the holidays with a Gua Sha Face Ritual Stone that detoxes, destresses and depuffs while improving circulation and providing lymphatic drainage.
I don't know about you, but I sleep horribly now. The slightest sound and I am up! This Mintal White Noise Machine has been a life saver! It has 8 soothing sound tracks, including wave, wind, campfire, rain, thunder, river, bird and white noise. You can also control different track combinations to tailor-make your own sleep sounds. It can also be paired with any Bluetooth-compatible device, giving the freedom to listen to music, podcasts and more. It comes with a free three-month premium subscription to Mintal Sleep which features an extensive library of natural sounds, ASMR audio, bedtime stories, meditation content, soothing music and more, as well as the ability to have one-on-one chats with wellness coaches.
Do you need a holiday gift for a friend in menopause?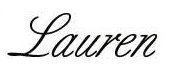 You may also like to read more Holiday 2021 posts like Holiday Gift Guide 2021: The Best Beauty Gift Sets for Her and Christmas Mice Candy: Adorable and So Much Fun to Make.
This post contains affiliate links which may give us a commission at no additional cost to you.
Are you following Fountain Of 30 on Facebook, Twitter, Instagram and Pinterest? We've got lots going on, so join in on the fun! Subscribe to our newsletter here. You don't want to miss a post and promise not to bug you to death. We also started a Facebook Group called Growing Younger for women to discuss everything good and bad about being over 40. Additionally Lauren now hosts a podcast called Beauty is a Bitch! and a weekly Instagram Live series called "Growing Younger Gabfest with Lauren."
Please pin!