We ALL have that friend is who is a total health nut in body, mind and soul. In fact, we secretly envy them and want to emulate them. Or maybe you already are healthy and want the same for your family and friends. Either way here are my holiday picks for the people in your life who want to be the best versions of themselves. Here are 13 gift ideas for your healthy friends.
Holiday Gift Ideas For Healthy Friends

There is no doubt that the past couple of years have played havoc with our minds. It's easy to be distracted by the way we wish we were, or think we ought to be, or what others think we should be, until we lose sight of what's actually true. This journal is for anyone who wishes to gain insight into themselves, but needs more direction than a blank page. In this journal are questions meant to help develop self-compassion and understanding, and discover ways to make life a little happier.
All you need is WiFi to get started on a fitness journey. There are 11 class options from low-impact (barre, pilates), to strength (cardio) to HIIT (bootcamp) so all fitness levels are satisfied with live instructors.
YES! I LOOK FORWARD TO #GROWINGYOUNGER
PLEASE SUBSCRIBE ME TO YOUR MAILING LIST.
If you know someone who consumes a lot high protein they are going to LOVE these nut spreads. They are seriously delicious. These spreads all have 10g of whey protein and are a great alternative to other butters and spreads that are filled with sugars, artificial sweeteners and empty calories. The Cookie Butter flavor is my fave, but I have a few more to try.
If you imagine a zip top bag and a glass container had a baby, this would be it. These containers are made of 100% food-grade silicone (free of BPA, lead and PVC) and are better for the environment since they are reusable and freezer safe, microwave safe and dishwasher safe!
Purifying the air we breathe should be first and foremost, especially these days. The slim and powerful Airfree Tulip Filterless Silent Air Purifier uses silent heat convection to remove and destroy mold, mildew, dust mite allergens, ozone, viruses, bacteria, pollen and pet dander. Additionally it doesn't change the room temperature or humidity — and there are no filters to change so just plug it in and forget about it! An optional night light feature makes it perfect for bedrooms.
Crackers are one snack I had given up, until I tried these! Ella's Flats are crunchy gluten-free fiber and protein loaded grab-and-go snacks. They are sugar-free, vegan, grain-free, preservative-free, keto-friendly, Whole30 compliant and most of all delicious! In this pack are the flavors; Sesame (my favorite), Cumin, Hemp and Caraway. I love them with a little humus and the Bowmar Butter mentioned above.
I have become a huge fan of Osmosis Beauty, not only for their skincare products but for their supplements. We all know the holidays can be upsetting to our internal system. This kit will help to support an imbalanced digestive tract and get the gut and digestion back on track during and/or after the holidays. The kit includes; Digestive Support which promotes effortless digestion, formulated with compatible enzymes that help breakdown food and enhance nutrient absorption and Digestive Relief which eases indigestion, bloating and irregularity.
I love a really good water bottle and this one is my favorite. It's the perfect size, indestructible, BPA free, lightweight, affordable and super cute.
9. Yogi Fit, $399 for the smart mat and $6/month when paid annually
Now she or he can enjoy a personalized yoga class from home no matter their level. The yoga mat is AI powered (Bluetooth + WiFi Enabled) so it tracks flexibility, strength, balance & daily progress. Plus you can receive real-time feedback from virtual instructors and get personalized workout plans. The coolest part is that the mat has YogiFi Vision for a complete analysis of posture, including upper body alignment so you know your form is correct.
This "smart" robot laser-navigating vacuum blows all the other ones out of the water! The Ultra-Performance filter captures up to 99.5% of allergens and fine dust particles as small as 10 microns. It's pleated design allows for greater filtering surface area without sacrificing vacuum suction. Neato will clean up to 1,600 sq. feet on a single charge. Unlike the camera-based technology the other brands use, Neato LaserSmart SLAM technology with LIDAR completely maps, navigates and cleans your home. You can control your robot through the MyNeato app so it will clean on-demand or set up a schedule with routines.
Do you have a healthy friend on your Holiday shopping list? Which of these gift ideas will they like best?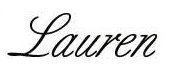 Shop all of our Holiday 2021 gift guides:
Last-Minute Gifts That Don't Require Wrapping
Amazing Gifts Under $100
Best Gifts Under $50
Gifts Under $25
The Best Gift Ideas for Your BFF
Unique Gifts For Men
Gift Ideas For Your Healthy Friends
Gifts For People Who Are Impossible To Shop For
Looks for Less Gifts Under $50
Gifts For Friends in Menopause
The Best Beauty Gift Sets for Her
This post contains affiliate links which may give us a commission at no additional cost to you.
Are you following Fountain Of 30 on Facebook, Twitter, Instagram and Pinterest? We've got lots going on, so join in on the fun! Subscribe to our newsletter here. You don't want to miss a post and promise not to bug you to death. We also started a Facebook Group called Growing Younger for women to discuss everything good and bad about being over 40. Additionally Lauren now hosts a podcast called Beauty is a Bitch! and a weekly Instagram Live series called "Growing Younger Gabfest with Lauren."
Please pin!