Whether you are looking for stocking stuffers or holiday gifts under $25 that don't break the bank, this gift guide is chalk full of ideas that anyone will love.
Holiday Gifts Under $25
YES! I LOOK FORWARD TO #GROWINGYOUNGER
PLEASE SUBSCRIBE ME TO YOUR MAILING LIST.
Who doesn't love delicious hot chocolate? Nobody. The answer is nobody.
Anti-aging tools don't have to cost a fortune. This real rose quartz facial roller soothes inflammation, reduce wrinkles, flushes lymphatic waste and puffiness and helps skincare products absorb more effectively. The gua sha facial tool helps relax the skin. Instructions for how to use both are included.
The quality of these personalized notepads far exceeds the price! Pick from 36 different type colors.
There are tons of shoe organizers on the market, but what about ones for your boots? This hanging boot organizer takes up just 5 inches of closet rod space and stores 3 pairs of boots.
Learn to master positive self-talk and realize how unique you truly are. This is a book anyone will appreciate.
Water is nasty business. The microfiltration membrane removes 99.999999% of waterborne bacteria (including E. coli and salmonella), and 99.999% of waterborne parasites (including giardia and cryptosporidium). It also removes microplastics which we tend not to think about but is present in our Poland Springs.

Give the gift of endless entertainment. You can stream more than 1 million movies and TV episodes from Netflix, Prime Video, Disney+, Peacock, and more, plus listen to millions of songs. Subscription fees may apply.
These comfy, super-soft socks are infused with natural aloe vera so they continually moisturize.
Less waste and healthier popcorn too! Use it over and over again. Give it with a bag of popcorn.
These premium all-natural blends are non-GMO, kosher and gluten-free. This set of 4 flavors (Everything + More, Everything + Scallion, Everything + Tomato and Everything + Jalapeno) is perfect for your keto and paleo friends or anyone who loves flavor.
If y0ur friend loves their dog more than most people, they will appreciate you thought of Fido. These grain-free and gluten-free ginergbread snacks will ensure you get pooches smooches every time you visit.
Blue light from computer and phone screens can lead to eyestrain and fitful sleep. This pair of blue light glasses will help protect eyes from the harmful effects of blue light.
Finally an organic lip balm that's festive! It contains nothing artificial (no fragrance, colorants or petroleum) and even the packaging is plant-based and plastic-free.
Which is your favorite of these holiday gifts under $25?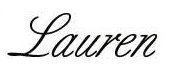 Shop all of our Holiday 2021 gift guides:
Last-Minute Gifts That Don't Require Wrapping
Amazing Gifts Under $100
Best Gifts Under $50
Gifts Under $25
The Best Gift Ideas for Your BFF
Unique Gifts For Men
Gift Ideas For Your Healthy Friends
Gifts For People Who Are Impossible To Shop For
Looks for Less Gifts Under $50
Gifts For Friends in Menopause
The Best Beauty Gift Sets for Her
This post contains affiliate links which may give us a commission at no additional cost to you.
Are you following Fountain Of 30 on Facebook, Twitter, Instagram and Pinterest? We've got lots going on, so join in on the fun! Subscribe to our newsletter here. You don't want to miss a post and promise not to bug you to death. We also started a Facebook Group called Growing Younger for women to discuss everything good and bad about being over 40. Additionally Lauren now hosts a podcast called Beauty is a Bitch! and a weekly Instagram Live series called "Growing Younger Gabfest with Lauren."
Please pin!