Powder vs gel nails
. I'm asked which is better constantly.
Here's the thing, I was cursed with very weak nails. It doesn't matter how much nail hardener I put on them, a regular manicure is going to last me two days tops. That's why my secret weapon for years has been baby pink nail polish colors. If they chip it's not that noticeable. In the 90's I tried acrylic nails because they were all the trend then and quickly learned I am allergic to acrylic. Very allergic. I will spare you the disgusting details, but that was the end of my acrylic nail phase.
Powder vs Gel Nails 

First, What Is a Gel Manicure and What is Shellac?
Since my failed attempt at acrylic nails I have tried every no-chip nail polish known to man, but nothing worked until I discovered gel manicures about 8 years ago. They do not contain acrylic and use latex as their binding agent. I remember my first gel manicure vividly. It was an OPI gel manicure in bright red and it lasted almost 3 weeks! I was elated. That was until I had the gel removed. My nails were destroyed. Then I heard a Shellac manicure was better for your nails.
What's the difference between a gel manicure and a shellac manicure? Well they are essentially the same thing but shellac is made by CND and I find it a little less harsh on my brittle, weak nails. Both require a UV lamp to set the polish and some people (like myself) don't like putting their hands under UV lamps (age spots). Yes, they provide a no-chip manicure, but for people like me who have very thin nails, we can only do them 4-6 times per year. I once tried doing two shellac manicures back to back and the second time all my nails broke within days. Gel and shellac names to look for: OPI, CND, Gelish, Gellin Soak Off, DND.
Gel Powder Nails 
About a a year a go I began to notice powder dip nails. The little containers of powder were showing up at my regular nail salon and I was intrigued. My mother had been raving about it, too. How she heard about this new development before me is shocking, but she was all excited for me to try it. Due to my freaky acrylic allergy I had to do a little investigating. Here is how a powder dip manicure works. There's the liquid hardening agent That is brushed on and the powder. The powder is the pigment which is mixed with acrylic polymers. The result is somewhere between an acrylic manicure and a regular manicure. You don't need a UV lamp to seal your polish and it's not has hard on your nails. Once you use acetone to remove and loosen it, it turns into a gel and wipes off.
Yet due to my unfortunate acrylic allergy, I sat on the side lines and watched as all my friends raved about their odorless gel powder manicures that last up to a month! 
No-Acrylic Gel Powder
Last summer when I went to visit my mom, I took us both to get our nails done at her favorite salon that does her dipped nails. I was prepared to get a Shellac manicure and watch her with envy. I explained my allergy to the owner and she was excited to tell me, "We carry this brand out of Canada that contains no acrylic." Say what? The brand is called
NuGenesis
and I immediately said, "I'm in!" I was so giddy I had a hard time narrowing down my options (there must have been over 100 colors to chose from). Once I picked out a fairly boring pink (my usual), I was fascinated. I had no idea what to expect.
What is Nail Dipping?
After the nail is shaped it is prepped with a base coat. Then a coat of the activating liquid is applied to the nail and your wet nail is dipped into the powder with the excess tapped off. Each nail may have to be repeated 2-3 times until the desired color is opaque. After the dipping is completed the nails are buffed and filed to smooth them out and a top coat is then added to seal and add shine.
The whole process
takes about 45 minutes (unless they have to remove an existing dip manicure, which takes about 15 minutes to remove).
Gel Powder Nails Results
I walked out of that salon so happy and my nails looked great for weeks. I was almost in tears when I had to finally have them removed once my regrowth was very noticeable. My nails were as hard as a rock with dip nails. Much harder than with my regular shellac. The problem is once I did a little research, I learned nobody in my town carries NuGenisis and it's only available to licensed nail technicians. I was crushed. So I tried to get my salon to carry it, but they were not interested.
I went for another manicure on my last visit home and explained I could not get NuGenisis. The salon owner said, "Get it on eBay." Why had I not thought of that? So I did. Now I take my own dip powder to my nail salon, which is more sanitary anyway. My nails look great and I don't have to even think about them because it lasts for 3-4 weeks!
If you do not have a acrylic problem like myself here are some additional powder dip brands to look for: SNS, OPI, Kiara Sky, ANC, Cuccio Pro. Gelish, Makartt and TP. Others are popping up regularly.
Are Dip Powder Nails Safe?
Dip nails are much healthier for your hands since no UV lamps are used. However, sharing the same dip with all the customers in a salon could cause contamination. So there is that risk. Or you could do what I did, and buy your own dip powder! Problem solved.
How Much Is Nail Dipping?
Prices vary depending on where you live. Expect dip nails to cost $5-$10 more than gel. So gels in my town are $35 and powder dip is $45. But for the extra week or two it lasts, it's totally worth it.
Dip Nails vs Gel Nails  
Compared to gel, dip nails are a faster process and last longer. I also feel dip makes your nails stronger. Dip treatments provide a thicker level of protection to natural nails, and it typically lasts three to four weeks, whereas normal polish lasts one to two weeks. The other benefits are that there is no odor and you don't need a damaging UV light. Unlike gel, powder nails are much easier to touch up and to remove…and they hold up really well in water.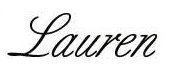 Photos: CND, OPI and Fountainof30
This post contains affiliate links which may give us a commission at no additional cost to you.
Are you following Fountain Of 30 on Facebook, Twitter, Instagram and Pinterest? We've got lots going on, so join in on the fun! Subscribe to our newsletter here.  You don't want to miss a post and promise not to bug you to death. Oh and we also started a Facebook Group called Aging Backwards! for women to discuss everything good and bad about being over 40.  And check out Lauren's #agingbackwards Car Confessions on our IGTV.
Please pin!