Most women have been conditioned to believe that self-love is selfish and that self-sacrifice is a virtue. Therefore, they focus on everyone else but themselves and are disappointed when they don't get back what they give, and are left drained and exhausted. Or they focus their desire of love and acceptance onto others, thereby giving away their power. Does this sound true for you? Love is your power and it's time to take it back! Stop the self-sacrifice and love yourself more.
Entrepreneur, speaker and single mom Jenna Banks has set out to crush these myths about how we should relate to ourselves in her new book "I Love Me More: How To Find Happiness and Success Through Self-Love." It's a road map to your new paradise of happiness, power, purpose and passion.
Love is Your Power
YES! I LOOK FORWARD TO #GROWINGYOUNGER
PLEASE SUBSCRIBE ME TO YOUR MAILING LIST.
For a long time Jenna was the queen of "I don't deserve that." She gave too much of herself to her relationships, allowed the needs and wants of others to trump hers and was left feeling inadequate and inferior. Her years of childhood abuse, emotional abuse and toxic relationships eventually took their toll. After dropping out of high school, becoming a young mother and being estranged from her parents, Jenna became convinced she needed to change the direction of her life. She knew in order to be successful at accomplishing her goals she would have to learn to love herself…fiercely and make herself number one.
It's Time To Stop The Self-Sacrifice And Love Yourself More!
If this resonates with you, listen to Beauty is a Bitch S4 E9 Stop With The Self-Sacrifice! It's Time To Love Yourself More because I could not put this book down (I highlighted and dog-earring many of the pages). I Love Me More is a book I feel every woman needs to read. So I was extremely excited to sit down and talk to Jenna about how to truly love ourselves. And by that she means loving yourself more than anyone else – more than your spouse, more than your kids, more than your family and more than your friends. Seems a bit narcissistic? It's not! Your relationship with yourself is the most important relationship you will ever have.
What We Discuss in The Podcast
What made want Jenna write this book.
How you can love yourself more than anyone else without seeming narcissistic.
How a mother can put herself before her children (which can seem counter-intuitive).
Signs that you are lacking self-love.
How we turn off that inner critic and become our own cheerleaders.
The difference between self-love and self-care.
How we can start loving ourselves TODAY.
How to recognize and cut off an energy vampire.
Listen to Beauty is a Bitch S4 E9 Stop With The Self-Sacrifice! It's Time To Love Yourself More.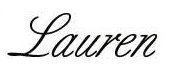 You may also like to read The Real Skinny on Weight Loss in Menopause and The Importance Of Mind Health In Midlife: My Podcast with Joyce Marter.
Are you following Fountain Of 30 on Facebook, Twitter, Instagram and Pinterest? We've got lots going on, so join in on the fun! Subscribe to our newsletter here. You don't want to miss a post and promise not to bug you to death. We also started a Facebook Group called Growing Younger for women to discuss everything good and bad about being over 40. Additionally Lauren now hosts a podcast called Beauty is a Bitch! and a weekly Instagram Live series called "Growing Younger Gabfest with Lauren."
Please pin!