In midlife we go through so much transition that it's important to keep our mental health in check more so now than ever. So I thought it would be prudent to have an expert on my podcast Beauty is a Bitch to talk about these emotions. Because when we talk abut our experiences and honor our emotions authentically it is normalizing and validating for others. We discuss the importance of mind health in midlife in my podcast with Joyce Marter.
Midlife Crisis: The Importance Of Mind Health
Our lives are in transition in midlife. Women tend to experience a lot of losses like the death of their parents, empty nest syndrome, the loss of attention, the loss of our beauty and sexuality…the list goes on. It's these identity issues that can affect our careers and relationships which in some cases leads to depression. But the good news is, we are far from alone and there is support to navigate these treacherous waters.
YES! I LOOK FORWARD TO #GROWINGYOUNGER
PLEASE SUBSCRIBE ME TO YOUR MAILING LIST.
Be sure to listen to my S4 E3 of Beauty is a Bitch Podcast "The Midlife Crisis. It's Time To Embrace Your Inner QUEEN" where I interview licensed psychotherapist, Joyce Marter about the dreaded midlife crisis. Joyce has been practicing for over 20 years and is an expert in mental health, mindfulness, emotional intelligence and the psychology of money. She is also the founder of Urban Balance counseling practice that currently has over 175 therapists working from nearly 20 locations in six states. Joyce is an adjunct professor at Northwestern University and a national keynote speaker. She is routinely featured in The Wall Street Journal, CNN, MTV, etc., plus she is the author of The Financial Mindset Fix: A Mental Fitness Program for an Abundant Life.
What We Discuss in The Podcast
The common challenges women face in midlife.
Why it's so important to have these honest yet sometimes hard conversations.
Why it's so important to adopt a growth mindset in midlife.
The three identity archetypes that are holding us back (especially the last one).
How we can hang on to our self-esteem and self-worth when there are so many devaluing messages in our youth obsessed culture.
How to tap into your greatest self and bravery during this time of transformation.
How to be supportive of other women going through the same thing.
How to embrace and celebrate your inner QUEEN and realign your purpose because with change comes opportunity!
As Joyce says, it's time to WTF (Weaken the Fiction) or the narrative we have been told to embrace.
Learn more in my Beauty is a Bitch Podcast: "The Midlife Crisis. It's Time To Embrace Your Inner QUEEN"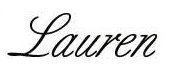 You may also like to read How To Breathe Yourself Younger With Cathy Riva and Can NuFACE Microcurrent Devices Really Turn Back The Clock?
This post contains affiliate links which may give us a commission at no additional cost to you.
Are you following Fountain Of 30 on Facebook, Twitter, Instagram and Pinterest? We've got lots going on, so join in on the fun! Subscribe to our newsletter here. You don't want to miss a post and promise not to bug you to death. We also started a Facebook Group called Growing Younger for women to discuss everything good and bad about being over 40. Additionally Lauren now hosts a podcast called Beauty is a Bitch! and a weekly Instagram Live series called "Growing Younger Gabfest with Lauren."
Please pin!