I hear it all the time, "It costs too much to go to a spa for anti-aging skincare treatments." or "Why can't I get the same spa results at home?" Well you might be surprised to hear you can do microcurrent facials yourself at home. Microcurrent uses electricity to promote cell growth in skin. It's noninvasive, injection-free, and painless. Better yet, the results are immediate, and require zero recovery time.
What Are Microcurrent Skincare Devices?
Microcurrent uses low-voltage electricity to stimulate muscle, cell growth, and collagen development in the deeper layers or dermis on the face. It basically works out the muscles of the face, stimulates collagen production and tightens the skin's appearance. Microcurrent is not a new technology, but treatments in a spa can cost a lot. You can expect to pay anywhere from $250-$600 depending on your location.
At-Home Microcurrent Devices
So now you may be wondering… can I do this at home for less? You're going to want to check out S3 E12 of Beauty is a Bitch Podcast Can A Microcurrent Device Really Wipe Away The Years? with Tera Peterson co-founder of NuFACE. NuFACE is the leader in at-home microcurrent skincare offering a range of award-winning devices and skincare products. The FDA approved, hand-held skincare devices have garnered legions of fans (it has even won Allure's Best Of Beauty Award) who swear that microcurrent technology has helped them contour, tone and improve their deep lines and wrinkles.
YES! I LOOK FORWARD TO #GROWINGYOUNGER
PLEASE SUBSCRIBE ME TO YOUR MAILING LIST.
What We Discuss in The Podcast
How microcurrent works.
Is microcurrent safe?
How NuFACE came to be.
How does microcurrent work on our skin to jumpstart cellular activity?
Are the results from a hand-held device the same as in a spa?
Does it really helps us appear younger? How so?
How long it takes to see results?
How much time does it take and how often do you need to use NuFACE?
Can NuFACE devices replace spa treatments such as Botox, fillers, etc.
NuFACE Microcurrent Devices
Here are some of my favorite NuFACE products – the ones I am actually using.
NuFACE Trinity Facial Toning Device, $339
NuFACE Trinity Advanced Lift Collection ($614 Value), $490
NuFACE Petite Facial Kit ($358 Value), $219
NuFACE FIX Line Smoothing Device Kit, $149
NuFACE 'Trinity' Eye & Lip Enhancer Attachment, $159
NuFACE 'Trinity' Wrinkle Reducer Attachment, $159
NuFACE Firming + Smoothing Super Peptide Booster Serum, $65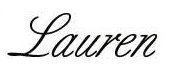 You may also like to read How To Breathe Yourself Younger With Cathy Riva and Debunking Beauty Myths With Chemist Confessions Podcast.
This post contains affiliate links which may give us a commission at no additional cost to you.
Are you following Fountain Of 30 on Facebook, Twitter, Instagram and Pinterest? We've got lots going on, so join in on the fun! Subscribe to our newsletter here. You don't want to miss a post and promise not to bug you to death. We also started a Facebook Group called Growing Younger for women to discuss everything good and bad about being over 40. Additionally Lauren now hosts a podcast called Beauty is a Bitch! and a weekly Instagram Live series called "Growing Younger Gabfest with Lauren."
Please pin!