While I was brushing my teeth recently while simultaneously perusing the zillions of products I have on my bathroom counter I thought to myself, what are some of the tips and tricks I have learned over the years for looking younger? Now the reason I feel I can say this is because people are usually surprised (if I tell them) by my real age. I typically hear "I thought you were much younger!" Now that might have something to do with the fact I have elementary school kids and act younger, but I also like to think it also has do with how I take care of myself. Lord knows I am always doing something to fight the fight of aging.
So here are my top must-haves with both splurge and steals. In same cases I do/have/use both! I have tried every single product recommended by the way.
8 Beauty Musts For Looking Younger
1. Whiten Your Teeth
Make sure your teeth are white! Yellow teeth are aging. You can still drink coffee and red wine (and should), but be aware if your teeth are looking grey or dingy. Tip: try drinking coffee and red wine through a straw.
YES! I LOOK FORWARD TO #GROWINGYOUNGER
PLEASE SUBSCRIBE ME TO YOUR MAILING LIST.
SPLURGE: In-office teeth whitening treatments like Zoom are expensive but you can see immediate results after one treatment.
STEAL: Crest 3D White Luxe Whitestrips Professional Effects 20 Treatments + Crest 3D White Whitestrips 1 Hour Express 2 Treatments – Teeth Whitening Kit, $45.99. Don't overdo these. I once wound up with teeth so white I lit up the night. My dentist also warned me they can permanently remove enamel, but used once or twice a month they are perfectly safe.
MORE OF A STEAL: Colgate Optic White Toothbrush Plus Whitening Pen, $25.49 & Colgate Optic White White Renewal Teeth Whitening Toothpaste High Impact White, $15.99 for a 3-pack. I use these together daily and my teeth are very white. Or so I'm told.
2. Fight Those Wrinkles
You can't stop them entirely, but you can't just throw your hands up in the air and ignore them either.
SPLURGE: Botox
STEAL: Try bangs! They are the easiest way to conceal a wrinkled forehead.
There are also skincare products you can try.
SPLURGE: SkinMedica (which uses growth factors). The best my skin has looked is when I have used this anti-aging skincare system.
STEAL: Boots No7 and ROC Skincare are two of the best drugstore skincare brands out there for economical anti-aging skincare products that actually work!
3. Tighten Our Skin
Sagging facial skin, particularly around the neck area is a dead giveaway of your real age and is hard to combat without spending some serious coin.
SPLURGE: You can get fillers from your dermatologist or plastic surgeon to puff your skin back out or have laser skin treatments like Thermage or Ultherapy to firm it up. Of course there is always plastic surgery, but I'm avoiding that as long as possible and not just because it's expensive but because I am scared to look like a freak!
STEAL: Try an at-home skin tightening tool like NuFACE® 'Trinity' Facial Toning Device, $199. There are also full LED Light Therapy face masks which some women love. I have not tried one yet, so I can't attest if it works. Or try a pony tail!
Then there are products…
SPLURGE: StriVectin TL Advanced Tightening Face Serum, StriVectin TL Advanced Tightening Neck Cream & Tightening Eye Cream Set, $89. This set really does tighten your skin and it's not really that much of a splurge!
STEAL: Olay Regenerist Micro-Sculpting Cream Face Moisturizer, Fragrance-Free 1.7 oz., $24.99. This cream provides a lot of skin tightening bang for the buck.
4. Wear Sunscreen Every Day – 365 Days A Year
I can not stress this enough. Yes, I too abused the sun in my youth, but for the past 10+ years I have never let it touch my face or neck unless I have at least a 50 SPF on and a hat! It's never too late to start protecting your skin. You can chose to stop further damage today.
SPLURGE: I can't live without Murad Invisiblur Perfecting Shield Broad Spectrum SPF 30 / PA+++, $65 or my favorite Tizo 3 Age Defying Fusion Tinted Sunscreen SPF 40, $41 for my face and I always keep Deborah Lippmann Rich Girl Broad Spectrum SPF 25 Hand Cream, $28 in my car and apply it to my hands whenever I drive on a sunny day! Oh then I carry a sunscreen in my purse to apply during the day like Clinique Broad Spectrum SPF 30 Mineral Sunscreen Lotion for Body, $34 which I use on myself and my kids.
STEAL: Kiss My Face Face Factor, Face + Neck Sunscreen SPF 50, $9.50
5. Rid Yourself Of Age Spots and Melasma
If you did abuse the sun and are now seeing the effects on your face in the form of sun spots and melasma (brown patches) here are some solutions:
SPLURGE: Fraxel Laser Resurfacing. It works beautifully but is really expensive. There are also in-office peels you can try. Ask your dermatologist.
STEAL: Elizabeth Arden Skin Illuminating Retexturizing Pads, $56 & Brightening Night Capsules, $84
MORE OF A STEAL: 100% Pure Dark Spot Remover, $48 & Clear Skin Days by Sephora Collection Brightening Peel Pads, $12
6. Fake A Tan
Yes, a little color will make you look a little younger, but not if you get it the old fashioned way – sunbathing. Spray tans and self-tanners have come a long way so you no longer need to be afraid of being orange.
SPLURGE: Sunless tanning spray sessions
STEAL: Tan-Luxe THE BUTTER Illuminating Tanning Butter, $36 or Coola Suncare Organic Sunless Tan Firming Lotion, $46. I have tested literally dozens of self-tanning lotions and these two provide the best, most natural color by far!
MORE OF A STEAL: Jergens Natural Glow Firming Daily Moisturizer, $8.64. (might as well get the one that firms your skin too!). Again, this drugstore brand gives the best gradual color out there.
7. Color Your Hair
Nothing is more aging than grey roots!
SPLURGE: Go to your salon
STEAL: Buy yourself an extra 2 weeks between appointments with a root touch up spray! Here are some of my favorites: Got Grays? May I Suggest Root Concealer Sprays.
8. Drink Water!
70% of our bodies are water and if you see an older woman with great skin, chances are she is drinking it all day long. Wine doesn't count either. Good try though. Actually alcohol is dehydrating. So drink your alcohol with water. That's what I do!
SPLURGE: Water with added fruit like lemon and raspberries for flavor or try Hint Water
STEAL: Water
What is your beauty must-have for looking younger?
Shop Beauty Musts for Looking Younger

Do you have any beauty steals you'd like to share?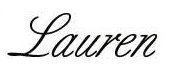 You may also like to read more of Lauren's Beauty posts like The Best Sweat Proof Makeup For Over 40 Skin and 9 Of The Best Pre-Cleansers You Will Want To Try.
This post contains affiliate links which may give us a commission at no additional cost to you.
Are you following Fountain Of 30 on Facebook, Twitter, Instagram and Pinterest? We've got lots going on, so join in on the fun! Subscribe to our newsletter here. You don't want to miss a post and promise not to bug you to death. We also started a Facebook Group called Growing Younger for women to discuss everything good and bad about being over 40. Additionally Lauren now hosts a podcast called Beauty is a Bitch! and a weekly Instagram Live series called "Growing Younger Gabfest with Lauren."
Image layout: Fountain Of 30
Please pin!