This is a topic that comes up a lot so I thought it was time to address it. I have friends constantly asking me for fashion advice, "Can I wear this, and can I still wear that?" I usually say, "You can wear anything as long as you wear it right." When you get to your 40's and 50's you start to second guess some of the trends you used to wear, and you should. There are some fashion mistakes that unfortunately make you look older.
For instance over the last few years I find I no longer feel comfortable wearing shorts. I rocked them in my early and mid 40's but now I just don't think they are age appropriate (at least for me) so I have switched to midi skirts and flowing pants. Jumpsuits work too. But hey, if your legs are still your best feature, show them! However, there are so many women with great figures who I see just give up mostly because they don't know what to wear, are stuck in a rut or are just plain confused by fashion.
So without further ado here are 10 fashion mistakes that make you look older.
YES! I LOOK FORWARD TO #GROWINGYOUNGER
PLEASE SUBSCRIBE ME TO YOUR MAILING LIST.
10 Fashion Mistakes That Make You Look Older
Wearing all black. I know black is slimming and looks great on everyone, but it really doesn't. Hear me out. Black around your face is very harsh and shows every wrinkle. It actually ages you. Lighten up. At least consider wearing a light color near your face. Even a white button-down to break up all the black will do. Now when it comes to the bottom half of your outfit I say wear black all day every day! Nothing makes you look slimmer. Oh and the darker the jeans the better too.

Wearing shapeless clothes

. This is why I tell women not to shop at Chicos! Seriously. Do not go frumpy. If you have a great body, wear fitted clothes. If you don't have a flawless figure STILL wear fitted clothes, just a little less fitted in the areas you don't want to accentuate. But wearing shapeless clothes makes you look like an Oompa Loompa. Need proof? Have someone take a picture of you. The same goes with jeans. Jeans with too much stretch start to sag and make you look shapeless. I have the best suggestion for you: high-waisted jeans. You will thank me later.

Wearing Jersey.

Jersey is NOT your friend. It shows every bump and bulge. Opt for stiffer fabrics like cotton and wool. Rid your closet of all signs of jersey, especially jersey dresses. Do it now!

Getting trapped in your favorite decade.

Has your style has remained basically unchanged since the 90's? Are you still sporting the Rachel haircut (I did love it though)? Oh no. Sadly you are not fooling anyone and in fact you are making yourself look decades older. Yes, some 90's trends are back, but the actual clothes you wore that decade are not. They are reiterations. So please, let us help. Go back and see some of our trend posts. Come join us in 2022. You really can wear virtually every current trend. At least try a few.

Dressing like your daughter.

OK, so you can't wear every trend. If you have a 17 year-old daughter please resist the urge to raid her closet or even worse buy what she buys. You will not look cool in a crop top (I don't care if you have a six-pack) or short shorts. You will look like you are trying too hard and people will stare…and not in a good way.

Dressing like your mother.

This is another mistake I see many women make. You are not 70 and even if you are, don't dress it! Now if you want to borrow your mom's Chanel bag, that's another story.

Not updating your accessories (including glasses)

. Jewelry, bags and shoes are the easiest and some of the cheapest ways to update your look. Buy a new piece of costume jewelry you love every season (that's what BaubleBar is for). Get yourself a new "It" bag even if it's not Celine. The brand isn't as important as the shape and style. Also if you wear glasses, make sure they are hip. They are on your face after all. I think women who wear glasses daily and don't own at least a few pairs are doing themselves an injustice. You can literally make yourself look a full decade younger with the right glasses. Afraid you will make a bad decision? Take a friend who has style and will not lie to you to the store with you to pick them out. Another trick is to buy sunglass frames you love (let's face it, they are usually cooler) and have Walmart (they have the cheapest lenses) swap out the lenses with clear prescription ones.

Hiding too much skin.

You may think covering every inch of your body will hide the fact that your skin isn't as tight as it used to be, but it's actually aging. Everyone knows what you are doing. Covering your neck is also a dead giveaway. Try wearing a v-neck or a longer necklace to draw the attention away from your neck. Go ahead, show some clavicle or some skin. Wear your stilettos with no socks. A little skin is sexy and you are allowed to be sexy until you're dead. Note: I do not mean cold shoulder tops. By now you all know I hate those. Try an off-the-shoulder top or an on-trend one shoulder top that has a drapey hem instead.

Showing too much skin.

Um, yeah. Don't go there. (See dressing like your daughter above.) It's time to leave a little to the imagination. You should reconsider wearing skirts that are 3 inches above the knee. If your knees still look great wear a skirt that hits at the knee or just above. When you sit people will still see them. Otherwise try a midi skirt. If your arms are still in fabulous shape, show them off and wear something sleeveless, but then wear pants and keep the bottom half covered. It's all about balance when you are over 50. You do not want to look like an aging stripper. Ever.

Wearing chunky shoes.

Leave this trend to the millennials. Chunky shoes make your legs look heavy. Stick with a slimming pointy toe pump or flat instead. And by no means should you ever, ever wear heavy, ugly walking shoes that are "so comfortable." Nobody cares that your feet are comfortable when they are staring at ugly shoes that have ruined your entire outfit. Look, I have not been able to wear more than a 2 inch heel in over four years and never will be able to again, but I have made sure my flat shoes are on point. We share shoe trends constantly so go back and check some of our old posts. You can't go wrong with a bright pair of pointy toe flats.
I hope these tips help and if you have any others you think I have left out (and trust me I can think of at least 10 more), please let me know! But in the end, wear what makes you feel good. Yet, if that voice in your head is second guessing what you are wearing, trust it.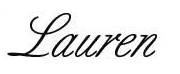 Photos: 1. Kris Jenner, Daily Mail; 2. Chico's; 3. Yoox; 4. Friends, 1980s Vanity Fair; 5. Kate Hudson and Goldie Hawn, Daily Mail; 6. Queen Elizabeth, Royal Wedding; 7. Sophia Loren 1980s Eyeware Collection; 8. Istock; 9. Mariah Carey; 10. Gucci and Korkease shoes, Neiman Marcus.
You may also like to read 9 of The Worst Fall 2022 Fashion Trends You'll Want to Avoid and 10 Beauty Mistakes That Make You Look 10 Years Older!
This post contains affiliate links which may give us a commission at no additional cost to you.
Are you following Fountain Of 30 on Facebook, Twitter, Instagram and Pinterest? We've got lots going on, so join in on the fun! Subscribe to our newsletter here. You don't want to miss a post and promise not to bug you to death. We also started a Facebook Group called Growing Younger for women to discuss everything good and bad about being over 40. Additionally Lauren now hosts a podcast called Beauty is a Bitch! and a weekly Instagram Live series called "Growing Younger Gabfest with Lauren."
Please pin!