I'm having fun doing this, so I thought I might make it a series. So next up we are going on a little shopping spree with $250 at Ulta Beauty. What I love about Ulta is they offer a diverse range of products at all price points. They carry everything from drugstore products to many high-end brands, so it is a lot more affordable. It's sort of like if Target and Sephora had a baby.
What Would I Buy With $250 at Ulta Beauty?
I have very specific products I like to buy at Ulta (NYX for starters), and yet always seem to walk out with one or two higher-end products as well. It's easier to shop Ulta online because when you shop in stores you might be overwhelmed with both high-end and low-end cosmetics, fragrances, nail products, bath and body products, beauty tools and haircare products. I could spend hours in there. There is seriously everything. So let's go shopping, shall we?
YES! I LOOK FORWARD TO #GROWINGYOUNGER
PLEASE SUBSCRIBE ME TO YOUR MAILING LIST.
I first got turned on to this amazing CC cream a little over a year ago. I saw someone compare it to It Cosmetics CC Cream on TikTok and had to check it out for myself. For less than half the price, I'd say it's a winner. In fact, I like it a bit better than It Cosmetics. The e.l.f. Cosmetics Camo CC Cream is a medium-to-full coverage color correcting foundation with SPF 30 protection and it comes in 23 beautiful shades. By the way, I still wear a true SPF under it. I never trust SPF in a makeup to be good enough. Neither should you.
Speaking of sunscreen, you might as well pick one up while you are here. One of my faves is Supergoop! Unseen. Some people swear by the one that makes you glow (Glowscreen) but I find the results can be a bit jarring and too "glowy." I prefer to add my glow sparingly. I love this formula because it's 100% invisible, weightless, and acts as a primer for makeup. It also protects against UVA/UVB and helps filter blue light. Your makeup will go on top flawlessly.
If there is one thing I love, it's a really good drugstore mascara. And a new one seems to be coming out every other minute. You can pay a lot to get lash extensions or you can spend less than $15 and apply a couple of coats of this incredible fiber-infused mascara that washes off easily!
This Q10 and Shea Butter enriched formula claims to firm and improve skin elasticity in as little as 2 weeks. I don't care if it takes a month, this lotion rocks!
Two of my absolute favorite Peter Thomas Roth products in one kit? Yes, please! The Peter Thomas Roth FIRMx Face is like a magic lifter and the Eye Firmers deliver an intensive dose of collagen to targeted areas. Your skin will look instantly firmer and even more so with continued use.
If you crave thick, sculpted eyebrows that last all day and night, you are going to flip for this tinted brow styling gel! It delivers high pigment color to quickly fill brows for a naturally thicker finish. All you have to do is swipe and go. It's that easy. It comes in 6 shades so one is bound to work for you.
Once you try washing with a cleansing oil you will never wash with anything else again. This soothing foam gently cleans even the most sensitive skin and will leave it so soft and hydrated. It contains Shea Butter, Niacinamide and thermal spring water.
This new RoC moisturizer claims to hydrate, smooth, balance and help repair skins barrier in 14 nights. I can attest it's pretty amazing on super dry skin. It's formulated using 3 barrier-essential building blocks (Ceramides, Antioxidant Green Tea and Lipo Peptides) that are safe for sensitive skin. You will wake up to extremely soft, luminous skin.
The last thing I do before I leave the house in the morning is apply a tiny bit of this hair oil to my tresses. It smooths frizz and seals split ends for a high-gloss, super-smooth finish. It's packed with African Galanga, Ama and Asian Borage oils to keep color from fading and protects hair from heat damage. I also love the way it smells (a blend of of Violet, White Musk, Gardenia, Ylang Ylang) yet it doesn't compete with your fragrance. Any remaining oil I rub into my cuticles.
There is no going back to a comb once you try this brush meant for to be used on wet hair. There's zero pulling, tugging or snagging. It works on all hair types.
TOTAL $248.94
What would you buy if you had a $250 Ulta Beauty gift card?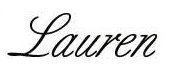 Read some of my other anti-aging beauty posts like Splurge Vs. Steal: The Best Anti-Aging Skincare Edition and The Best of The Best in Anti-Aging Foundations from $10 to $50.
This post contains affiliate links which may give us a commission at no additional cost to you.
Are you following Fountain Of 30 on Facebook, Twitter, Instagram and Pinterest? We've got lots going on, so join in on the fun! Subscribe to our newsletter here. You don't want to miss a post and we promise not to bug you to death. Oh and we also started a Facebook Group called Growing Younger for women to discuss everything good and bad about being over 40. Be sure to listen to Lauren talk about all things anti-aging on the new podcast "Beauty is a Bitch!
Please pin!