Oh, the return of the paper bag pant. I remember them so well from the 80's. I had a love/hate relationship with them back then and I do again this time too. You may be noticing them quite a bit lately, but can you wear them? Sure you can. But this is a trend I suggest you really master and feel comfortable with with or simply pass. Seriously. If you are top heavy (big busted) like me, you may want to sit this trend out because it is really easy to look ridiculous unless you confidently know what you are doing. Don't worry, we are here to help you consider and even master the look. Here's how to wear paper bag pants when you're over 40.
What Are Paper Bag Pants?
Paper bag pants are pants that have extra fabric above the waistline. Taken literally, it is as if you grabbed a paper bag with something inside to close it at the top (I picture a bottle of wine) and there is extra paper ruffling out at the top. Paper bag waist pants often come with a belt or sash to create the effect. Or they have belt loops so you can cinch them at the waist with your own belt. The more slimming versions have pleats and tucks that are stitched down so they stay flat around your waistline and minimize extra bulk.
How To Wear The Paper Bag Pants Trend When You're Over 40
If you want to try paper bag pants here are some useful tips.
What Top To Wear With Paper Bag Trousers
If you are thin and have long legs paper bag pants can be incredibly flattering because they define the waist. Yet, because you are over now 40 you can't wear a crop top like the millennials who have not yet had babies and still have rock hard abs. Yes, paper bag pants look amazing with cropped tops but you probably shouldn't go there. You are going to want to wear a fitted top or tee to make the most of the waist-showcasing effect by choosing a snug top that's tucked in to balance these voluminous pants. If you wear an un-tucked loose top you are going to look a good 10-15 pounds heavier than you truly are and who wants that?
Make Sure Your Jacket Is Cropped
While we loathe crop tops at our age we are all for the cropped jacket, especially when it comes to wearing this style of pant. With a tucked in top, the cropped jacket will showcase the waist detail. Do NOT wear a long jacket with paper bag pants or jeans. I repeat do NOT wear a long jacket with this style. You don't believe me? Turn around and catch what your back side looks like in a full-length mirror. Actually I suggest doing this before you walk out the door. Always.
Pick a Pair That Don't Really Bag Out
OK, so this is cheating, but there are many styles of "paper bag" pants that don't really paper bag out at the top but are actually simply high-waist pants with a belt situated an inch or so from the top. This gives the illusion of the paper bag without the bulk. This would be the kind I would opt for, myself. They're a lot more forgiving and wearable.
Try a Frilly, Ladylike Top
You know what looks awesome? A pair of dark colored paper bag pants with a frilly yet fitted top. This combo is a modern update on your classic work go-to of simple trousers and a feminine button-down. Again, make sure the top is fitted. Have I stressed this enough?
Opt for a Cropped Pair
I love the wide legged, cropped version because they showcase delicate pumps and heeled booties so well. Style them like you would a pair of culottes. Again, that means a tucked in slim-fitting top and killer shoes.
Or Go Super Wide
Since paper-bag pants are dramatic, make a statement and try them with a super wide leg. Word of caution, I only suggest you try this if you are tall, appear tall or are very thin. Be sure to balance out the volume of the pants with a top that ensures you don't look like a mass of fabric.
Try Paper Bag Waist Pants in Bold Colors
Yes, you will certainly get more use of your paper bag pants if they are in expected black or khaki, but you might find you love them a lot more in a really bold color like red or yellow! Heck, it's already a statement piece, so why not just go for it? If you do, please keep your top super simple (like a fitted black tee or blue oxford shirt) and wear a draped moto jacket.
Shoes To Wear With Paper Bag Pants
You may wear practically any style of shoe with paper bag pants. With cropped or ankle length pants you can show off high heel pumps or ankle strap sandals for dress, or rock a flat pair of loafers, combat boots or even sneakers for a more casual approach. If you opt for boots or booties it is best to wear ones that are fitted around the ankles since many cropped paper bag trousers are slightly tapered at the ankle. Avoid wearing bulky or slouchy boots with paper bag waist pants since you already have created enough volume with the pants.
Do you think you can pull it off? Of course you can. Now you know how to wear paper bag pants when you're over 40.
Shop for Paper Bag Pants
Shop the paper bag pants trend for women over 40 and see how they are styled below.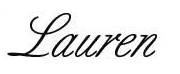 You may also like to read more styling tips like How to Style a Chic and Casual Fall 2021 Outfit High Low and Best Ways to Style The Saturated Colors Trend for Fall 2021.
Editor's Note: This post was originally published in April 3, 2018 and has been updated September 17, 2021.

This post contains affiliate links which may give us a commission at no additional cost to you.
Are you following Fountain Of 30 on Facebook, Twitter, Instagram and Pinterest? We've got lots going on, so join in on the fun! Subscribe to our newsletter here. You don't want to miss a post and promise not to bug you to death. We also started a Facebook Group called Growing Younger for women to discuss everything good and bad about being over 40. Additionally Lauren now hosts a podcast called Beauty is a Bitch! and a weekly Instagram Live series called "Growing Younger Gabfest with Lauren."
Please pin!