Did you know July 6 is National Kissing Day? Yes there is literally now a national holiday for everything. Yet this one brings up a really important concern. How good is your kisser? Do you still kiss? Are your lips soft? Are they full? Here's how to get the perfect pout. There is no doubt that as we age our lips thin and the lines around them become a little more pronounced but if you're like me, you are not going near your lips with a needle. I tried lip fillers once and they are not for me. I looked like a duck for a few days afterwards which was horrifying. And while the results a week later were amazing, I will never do that again.
So what does one do for soft, full lips? You try these products is what you do! This is an update to my post from nearly a year ago, The Best Lip Treatments For Younger Lips. Also at the end of this post I have 6 tips on how to apply lipstick properly to over 40 lips!
YES! I LOOK FORWARD TO #GROWINGYOUNGER
PLEASE SUBSCRIBE ME TO YOUR MAILING LIST.
10 LIP TREATMENTS FOR THE PERFECT POUT
1. Sara Happ Coconut Lip Scrub, $22
This is by far my favorite of their lips scrub flavors. Fresh, tropical coconut sweeps you off to a day at the beach, while sweeping away dull, dry lips and leaving them immediately soft! It's truly good enough to eat.
2. Hard Candy Plumping Serum Lip Gloss, $6
I adore this plumping serum because it works, doesn't burn, and is totally affordable! This shiny, volumizing, hydrating lip gloss uses hyaluronic acid to plump skin and minimizes the appearance of fines lines. You can opt for clear to wear over your favorite lipstick or pick color. There are 24!
3. Bite Beauty Define Lip Primer, $22
I love Bite Beauty because their lip products contain Resveratrol. You might as well get some anti-aging benefits when you inevitably ingest what's on your lips. The silky, weightless, moisturizing  primer contains lauroyl lysine and silica to naturally nourish lips, retain long-term lipstick color, and prevent feathering.
4. Algenist GENIUS Liquid Collagen Lip, $35
Fill out and smooths fine lines and wrinkles on the lips and around the lip area, while improving the definition of the lip line. Algenist claims your lips will be revitalized in just 10 days.  This vegan lip treatment has a unique dual-phase formula which combines a high percentage of active plant-based collagen, patented Alguronic Acid, botanical lip enhancers and hundreds of beads of Microalgae Oil. It also features a new cooling, ceramic tip application. Lips are left feeling soothed and refreshed.
5. Murad Rapid Collagen Infusion for Lips, $24
Here is another collagen infused lip product. This lightweight serum delivers an invigorating collagen infusion for lips to reduce lip lines and wrinkles and make them appear plumper.
6. Kopari Coconut Lip Glossy, $12
Kopari's cult favorite, petroleum-free lip gloss is formulated with squalane (derived from olives), shea butter, and 100 percent organic coconut oil to leave your lips silky-soft and hydrated to perfection. I keep one on my makeup bag when my lipstick starts to feel dry. This lip gloss is vegan, non-GMO, cruelty-free, and formulated without silicone, gluten, and synthetic fragrances.
7. Clarins Extra-Firming Lip & Contour Balm, $44
Lip and Contour Balm replenishes, nourishes, and softens, helping to smooth lines and wrinkles and giving the lip contour area a more youthful appearance. Soothing balm — with smoothing Raspberry Seed Oil and nourishing Shea Butter — visibly replenishes, softens and moisture-perfects dry, chapped lips. Smoothes the appearance of fine vertical lines and wrinkles on the lip contour area. Lips appear naturally fuller, younger and beautifully defined — with results that improve with every use.
8. Sara Happ Plump & Prime Lip Airbrush, $28
Most lip plumpers tend to burn, but not this one. This primer makes your lips appear instantly full, hydrated, primed and airbrushed. There are no irritating ingredients so your lips won't sting one single bit. I apply it before my lipstick every morning and not only to my lips appear fuller,  it helps my lipstick last longer too.
9. Kiehl's Since 1851 Buttermask Intense Repair Lip Treatment, $24
This rich, overnight lip mask helps repair the lip's moisture barrier by providing intense hydration for soft, supple lips by morning. It's formulated with coconut oil and wild mango butter and is as awesome as any product I have ever tried from Kiehl's. Keep this one on your nightstand.
10. SuperGoop Lip Balm SPF 30, Acaifusion, $9.50
I keep this in my makeup bag at all times because you never know when our lips will be exposed to sun. Lips are one of the most sun-sensitive parts of the body so this lip balm—with delicious flavor and strength of acai superberry and broad spectrum SPF 30+—hydrates, repairs, protects and soothes. I apply some over my lipstick. It's not just a protective barrier from the sun, but also protects lips from environmental damage.
6 TIPS FOR APPLYING LIPSTICK TO OVER 40 LIPS
Unfortunately, as we get older our lips lose a lot of moisture and start to thin out and fine lines appear.  The lipstick you wore in your 30's suddenly doesn't look the same and it's even starting to bleed! Here are 6 tips to help you achieve younger looking lips!
1. Exfoliate
You can use a toothbrush but I prefer using an exfoliator to help smooth your lips out. I love  Sara Happ Coconut Lip Scrub or any of the other flavors of the line's scrubs. Just apply, rub around your lips and wipe off gently with a tissue. It's a great way to get rid of all the dead skin, leaving you with smoother lips. Do this before you moisturize, so your lip balm can hydrate your lips instead of soaking through dead skin.
2. Moisturize
Keeping your lips hydrated is the key to kissably soft and younger looking lips. Applying something emollient on a daily basis (and at night) can help you regain the moisture you lose from aging.  Try the Sara Happ Plump and Prime before applying lipstick. It is emollient and will plump your lips a bit. During the day I apply something from a tube like Kopari Coconut Lip Glossy and at night use something thicker from a jar like Kiehl's Since 1851 Buttermask Intense Repair Lip Treatment (use what's left on your cuticles).
3. Picking the Right Lipstick Color
You want to pick a color that's on trend, but not nothing too dark or goth. Conversely, a nude lip is very aging. When you are over 40 you need some color on our lips. Opt for a coral this summer or if that's not your thing try one with red or pink undertones. You want to look fashion forward, yet age appropriate. Don't shy away from bright colors, but do avoid colors that are too dark or too pale. Oh and matte is not only drying, it's aging – as is "frosted" lipstick.
4. Make Lipstick Last Longer
You're busy, so you don't have time to reapply your lipstick every couple of hours. Here is a trick I use when I don't want to work about my lipstick fading. I use a lip liner that matches my lipstick color (not darker) all over my entire lip before applying lipstick. The liner acts like a stain and will make your color last all day. Then apply your lipstick. If you prefer a lighter look, then just use a lip gloss, instead of a lipstick over your liner. Oh and don't just line your lips. That's so 90's and therefore very aging.
5. Prevent Lipstick From Bleeding
Don't want your lipstick to bleed and seep into fine lines or wrinkles around your lips? Of course not. Then use a lip primer like Bite Beauty Define Lip Primer to smooth those fine lines and prevent bleeding. It will fill in the wrinkles and help keep your lipstick in place.
6. Use Lip Gloss
After applying your lipstick, use a gloss over your color. I do this anyway since I am addicted to gloss. It's a simple way to make lips look plumper and keep them smooth all day long.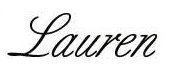 Here are some other anti-aging related beauty posts you might enjoy; 15 Of The Best Sunscreens For The Entire Family and The 12 Best Self-Tanners For Your Face.
Are you following Fountain Of 30 on Facebook, Twitter, Instagram and Pinterest? We've got lots going on, so join in on the fun! Subscribe to our newsletter here. Oh and we also started a Facebook Group called Aging Backwards for women to discuss everything good and bad about being over 40.
Image Layout: Foutain Of 30