Heart Health Month may be over (February), but heart disease can occur any month or day of the year. And the sad reality is that women are more likely to die from a heart attack then men. Heart disease and stroke cause 1 in 3 deaths among women each year. That's more than all cancers combined and yet heart disease is still considered a "men's" disease.
What Women Need to Know About Heart Disease
Fortunately, we can change that because 80 percent of cardiac and stroke events may be prevented with education and action. Our symptoms are very different and often go undetected. I recently interviewed Dr. Felice Gersh, an award-winning OB/GYN specializing in all aspects of women's health on my podcast Beauty is a Bitch!
YES! I LOOK FORWARD TO #GROWINGYOUNGER
PLEASE SUBSCRIBE ME TO YOUR MAILING LIST.
Find out why our chances of heart disease increase dramatically in middle age and what we can do to prevent it, starting today!
Here is what we discuss:
Why do women's chances of heart disease increase so drastically in midlife?
What are the symptoms of heart disease in women? And why are they different than men's?
Why more women die from their first heart attack more than men.
Why heart disease symptoms can be easily misdiagnosed.
What are precursors to heart disease?
What are the warning signs you might develop heart disease later?
What we can do to prevent heart disease starting today.
Listen to the podcast What Women Need To Know About Heart Disease here.
For more information about hear disease please visit The American Heart Association.
And for more on women's heart health visit Go Red For Women.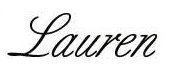 You might also like Hear The Real Skinny on Weight Loss in Menopause and Sunscreens: Myths, Facts and What You Need To Know.
Are you following Fountain Of 30 on Facebook, Twitter, Instagram and Pinterest? We've got lots going on, so join in on the fun! Subscribe to our newsletter here. You don't want to miss a post and promise not to bug you to death. We also started a Facebook Group called Growing Younger for women to discuss everything good and bad about being over 40. Additionally Lauren now hosts a podcast called Beauty is a Bitch! and a weekly Instagram Live series called "Growing Younger Gabfest with Lauren."
Please pin!