Did you know September is Healthy Aging Month? Yep, all month long. And since we are all about healthy aging here at Fountain Of 30, we thought it was only appropriate we celebrate with you all month.
Health Aging Month was started to focus national attention on the positive aspects of growing older. If you think it's too late to "re-invent" yourself, it's not. According to Carolyn Worthington, editor-in-chief of Healthy Aging Magazine and the creator of Healthy Aging Month, it's never too late to find a new career, a new sport, passion or hobby. And I could not agree more!
The numbers of people over 45 is growing every year. While the attention used to be on baby boomers, Gen X-ers are elbowing them out. My goal is to encourage you to stay active and vibrant as long as possible…or as I like to say #growingyounger. There are over 76 million baby boomers today and the first of the 82.1 million generation x-ers turned over 50 in 2015. So you are far from alone, even if it often feels like you are.
YES! I LOOK FORWARD TO #GROWINGYOUNGER
PLEASE SUBSCRIBE ME TO YOUR MAILING LIST.
How To Celebrate Healthy Aging Month
Take this month to think about taking stock of where you have been and where you would like to go. What would you do if money were no object? Do it anyway (maybe for less money or just do an aspect of it). Or start that business you always wanted to start. Or test your physical strength. Just do it now! Why not think about the positive aspects of aging rather than focusing on the stereotypes and the negative aspects?
Rejuvenate and get going on positive measures that can impact the areas of physical, social, financial and mental wellness. And to that end, we'd like to help. To celebrate Healthy Aging Month, we have a whole month of fun giveaways planned. But here's the catch… (There's always one, isn't there?) You have to be on Instagram to enter. Simply follow @FountainOf30 on the gram and leave a comment to the giveaways you would like to enter. We will pick a winner for each and notify you via DM if you win!
Healthy Aging Month Giveaways
Wander Beauty – This is one of my favorite makeup and skincare brands right now and they are giving one lucky winner a $200 gift card.
Helen Ficalora – One lucky winner will receive an alphabet charm in the gold of their choice (yellow, white or gold) worth $175.
Woodridge Snacks – This is a new line of premium dried fruits and snacks that fuse culinary tastes from around the world into naturally wholesome, plant-based, vegan, non-GMO treats. I am obsessed. The Mochi Rice Nuggets (GF) and Tempura Seaweed Chips are my favorites. The winner will receive an assortment.
Alastin Skincare – If you have not yet tried their skincare products you are going to be in for a treat. The winner will receive Restorative Skin Complex, Restorative Eye Treatment and Restorative Neck Complex valued at $390.
WWMD: What Would Marianne Do?: Quotes to Live By – This is the perfect, pocket-sized guide to living your best, er―blessed―life just like 2020 presidential hopeful Marianne Williamson, with over 100 of her most inspirational quotes to guide you. Worth $16.99.
Eden Beauty Extra Strength Dark Spot System, $199. The Eden Beauty Extra Strength System is created to help eliminate the appearance of dark spots. From the licorice, honeysuckle, lavender, coffee, to the Witch Hazel, coconut oil, and cucumber. Not only will it fade dark spots but it will brighten, tighten, cleanse and hydrate you skin too.
Kegelbell, $129.95. Laughing, sneezing, working out, and let's be honest, life just got easier, less embarrassing, and less costly for women. Women can get fit down there with Kegelbell, the Vagina Gym. So easy, so convenient, and at only 15 minutes a week. Kegelbell was made to help women live more confidently by eliminating weak pelvic floor muscles and all the side effects they cause. More than 75% of women have pelvic floor muscles that are atrophied. All it takes to weaken these muscles is doing the stuff of everyday life: high-impact sport, giving birth, gaining weight, chronic cough, prolonged inactivity, and if you make it through all of that, chances are menopause will do it. Fix it with the world's only FDA registered, externally weighted kegel device.
Vita Liberata, $41.99. Body Blur so you can have a youthful glow any time you want it.
Vita Eyes is line of eye supplements which slows down the progression of age-related macular degeneration which happens as we age. We are giving away AREDS2 with less zinc than most other brands (a 90 days supply worth $52.95 and Blue Light Defender + with digital eye shield and relieves eye fatigue worth $52.95 as well.
Graydon Fullmoon Serum, $87. This is a water-based retinol alternative face serum. It soothes, smooths, and protects your skin for a more radiant complexion. Formulated with clinically proven superfood, this ultra-lightweight serum helps shield your delicate facial skin from everyday pollutants and relieves redness due to inflammation.
Pause Well-Aging Fascia Stimulating Tool and Collagen Boosting Moisturizer set, $187 value.
The Pause Fascia Stimulating Tool, an FDA-cleared Class 1 medical device, is engineered to stimulate fibroblasts—collagen-producing cells within the fascia connective tissue. Research suggests that external skin stimulation can reach beyond the surface to the subdermal level. Gentle stroking with The Tool may improve blood flow, support cell turnover, remove waste, boost collagen production, and optimize overall skin nutrition—which can help minimize sagging and enhance volume and elasticity.
Use it with the Collagen Boosting Moisturizer. This deeply hydrating day-and-night moisturizer helps to spark collagen production, with a focus on increasing skin density and improving elasticity during the three stages of menopause. Powered by the brand's proprietary Pause Complex, this silky, instantly absorbed cream helps firm, lift, brighten and even out skin tone, and diminish the appearance of fine lines and wrinkles.
Salty Girl Beauty – $100 Gift Card. You will love this organic line of beauty products as much as I do. Be sure to try the foundation which smells as yummy as its coverage. One of my faves.
Aethera, $147 value – Caribbean Botanical Collection and Non-CBD cleansers, as well as a signed copy of Dr. Manish Singal's new book, The CBD Skincare Solution.
Overt, $225 value – Full Serum Range. Serums are the key to anti-aging so this giveaway is amazing! Get all 5 of Overt's power packed skin solutions that are applied after cleansing but before moisturizing.
Guide Beauty, $154 value – Eyeliner Duo, Lash Wrap, Brow Moment in all three shades, so the winner can share with friends.

Take My Face Off – Why waste cotton if you don't have to? The winner will receive a variety of Mittys (Makeup Mitty, Mitty Minis) up to $150 in retail value.

Bubbly Belle – Baths just got a whole lot better! The winner will receive; Amazon Gift Set – $24.97, The Skin Lift and Destress roll-on essential oils – $12.95 each, The Bliss, Harmony, and Sleep essential oils – $9.95 each. Total value $80.72.
Love and Fit Guardian Leggings – You are going to live in these leggings! They have a pocket too. The winner can chose between black or iron grey. The retail value is $68.
Viver Joy Life Force Box, $59.95 – If you know someone who is sick, is living with cancer or just not doing well during this pandemic, and you are trying to figure out how to support them and show you care, then A Viver Joy is the perfect gift ? Viver Joy's founders have experienced being both the patient and the caregiver. They have developed a limited subscription box series to encourage, uplift, and provide hope. The box this winner will receive represents Survival, Strength, and Courage is filled with items you will love for yourself (or to giveaway) like a gorgeous S'well bottle, Sunwarrior Protein Powder, a Red Jasper Worry Stone and an easy to follow plant-based diet fold out card for beginners (I LOVE it). There are other surprises too.
Elizabeth Grant Skin Care Set, $395 – Elizabeth Grant Skin Care is a Canadian skincare company founded in the 1948 by Elizabeth Grant. This anti-aging brand just launched on QVC on September 8, 2020. Elizabeth was a woman far ahead of her time, starting a company when women rarely worked outside the home. She discovered a compound that miraculously changed the texture and look of her skin after it suffered terrible damage from a bomb blast. Along with a chemist friend, she refined the compound called Torricelumn™ (a blend of vitamins, proteins, botanicals and antioxidants that penetrate deep into the skin), and began selling it.
We are giving away this amazing anti-aging set valued at $395 which contains:
Caviar Cellular Recharge Super
Eye Pads: $55
Caviar Cellular Recharge Super
Eye Cream: $70
Caviar Cellular Recharge Super
Night Cream: $95
Caviar Cellular Recharge Super
Day Cream: $85
Supreme Essence of Torricelumn: $90
RedThread Size Me Ankle Pants
, $128 – RedThread believes there is nothing standard about women's bodies so why are we subjected into wearing standard sizing? Meet your perfect fit ponté pant—comfy enough for the couch, with a tailored style that can be dressed up or down. Your pants will be made to your exact measurements from just two photos for your most flattering fit, and shipped from their San Francisco studio in 1-2 weeks.
We will add more to this list as they are added.
Good Luck!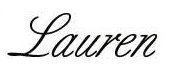 You may like to read more of Lauren's anti-aging beauty reviews like Six Drugstore Beauty Must-Haves! and The Best of The Best in Anti-Aging Foundations.
This post contains affiliate links which may give us a commission at no additional cost to you.
Are you following Fountain Of 30 on Facebook, Twitter, Instagram and Pinterest? We've got lots going on, so join in on the fun! Subscribe to our newsletter here. You don't want to miss a post and we promise not to bug you to death. We also started a Facebook Group called Growing Younger for women to discuss everything good and bad about being over 40. Be sure to listen to Lauren talk about all things anti-aging on the new podcast "Beauty is a Bitch!"
Image layout: Fountain Of 30
Please pin!