Once the cold weather sets in my skin cries for intense moisture. And the quickest way to get hydrated skin is with a hyaluronic acid serum. Don't let the word "acid" scare you off because it doesn't burn or exfoliate like alpha hydroxy acid or beta hydroxy acid. In fact hylauronic acid is naturally produced by our bodies and can hold up to 1,000 times its weight in water. Therefore, hyaluronic acid serums are a must first-step for dry and mature complexions or anyone seeking to plump away fine lines and wrinkles.
What

Is Hyaluronic Acid?

According to WebMD, hyaluronic acid (HA) is a glycosaminoglycan, a protein found naturally in the skin, the eyes, connective tissue and joints. It acts as a cushion and lubricant in the joints and other tissues. In beauty products hyaluronic acid is a powerful hydrator. It has an astonishing ability to attract and hold water in the skin and in the rest of the body where it is found.
YES! I LOOK FORWARD TO #GROWINGYOUNGER
PLEASE SUBSCRIBE ME TO YOUR MAILING LIST.
Why You Should Use a Hyaluronic Acid Serum
Even though hyaluronic acid is already present in our skin and body, it's still important to include a hyaluronic acid serum in your skin care routine. As you can guess, our skin becomes increasingly dry and loses moisture as we age. We lose firmness, suppleness and we become easily dehydrated. While drinking water is great, products that contain hyaluronic acid can replenish the moisture that aging skin is lacking instantly.
How to Choose the Best Hyaluronic Acid Serum for Your Skin
Anyone can and should use hyaluronic acid. It can be used on all skin types, even those with sensitive skin, acne and rosacea. If you're already using a serum or a cream to plump and hydrate the skin, it likely already contains hyaluronic acid, but it's probably not enough or the molecule is too large and it won't absorb properly. It will just sit on top of the skin.
Look for the ingredient 'sodium hyaluronate' towards the beginning of the ingredient list. Sodium hyaluronate is a hyaluronic acid derivative with a lower molecular weight, which allows it to penetrate the deeper layers of the skin. Look for other ingredients along with the hyaluronic acid, like ceramides, peptides, niacinamide or other antioxidants. But try to stay away from parabens and propylene glycol.
How to Use Hyaluronic Acid Serum
I use hyaluronic acid both morning and night. For day I apply it directly to my freshly washed face. Then I apply my serum, lotion, sunscreen and foundation in this exact order. Remember, you want to start with the thinnest solution first and build your way up, ending with sunscreen right before you apply your makeup. Since hyaluronic acid is weightless and almost water-like, you want to apply it as a first step. If your skin is oily you may just want to use hyaluronic acid alone.
For evening I apply hyaluronic acid to my freshly washed face before my night serum and moisturizer. On the nights I use my retinol I still apply hyaluronic acid to my bare skin followed by my retinol and then my intense moisturizer.
My Favorite Hyaluronic Acids

Since I apply hyaluronic acid twice a day I go through quite a bit, so I have tried many, many brands. Here are my favorites in no particular order.
This bioactive (anti-inflammatory) serum is the one I am currently using and loving. Two molecular weights of hyaluronic acid, seaweed and snow mushroom, work together to restore and maintain optimal moisture levels, keeping skin hydrated. It supports skin's moisture barrier in one powerful formula that's enriched with not only seaweed, but vitamin C, niacinamide, ceramides and natural peptides. It's fragrance-free, and clinically and dermatologist tested.
SkinCeuticals may be pricey, but your skin is worth it. This serum amplifies the skin's hyaluronic acid levels by 30%. It goes on smoothly, is easily layered and is free of parabens. And it contains vitamin E, which acts as both a humectant (absorbs water into the skin) and emollient (locks water into the skin).
Yes, you read the price correctly. You might be wondering if this one really works, and I can attest it does. The price tag is alluring yet this simple, effective formula uses different molecular sizes of HA to address hydration at different levels. It also contains Vitamin B5.
There isn't much Ogee makes that I don't love. So I am obsessed with their new HA. This powerful hyaluronic acid concentrate blends low and micro molecular weights to deeply penetrate and enhance skin moisturization, while improving the appearance of texture, suppleness, and signs of age. It mixes well with other treatments and is certified organic, vegan, phthalate-free, not tested on animals and made in the US.
This non-comedogenic 97% natural hyaluronic acid provides long-lasting hydration. It contains adaptogens to provide potent antioxidant protection by neutralizing free radicals in the environment and promotes collagen production. Vitamin E works simultaneously to moisturize the skin and protect it from environmental stressors like sun exposure and air pollution. Your skin will be in fighting shape in no time.
This formula contains two types of pure hyaluronic acid as well as vitamin B5. They work synergistically to intensely hydrate skin immediately. I love using this one before my retinol. And because it is ophthalmologist-tested, I use it around my eyes before applying eye cream.
This lightweight, gel-like HA serum contains a blend of five molecular weights of hyaluronic acid to hydrate the skin at every level. It also contains three types of plum, which not only offer antioxidants, but gives it a light, fresh, fruity scent. My skin looks like it's glowing from within as soon as I apply it, which is why it is one of my favorites.
Even without a hefty price tag, this formula holds its own as an effective hydrator. It combines hyaluronic acid with skin-comforting ceramides to equally hydrate and nourish the skin barrier. The light gel texture is especially welcome on inflamed acne-prone skin or if your t-zone gets a little oily by lunchtime.
Proprietary Octapeptide-45 helps the skin's ability to naturally increase its own high-molecular hyaluronic acid production deep within for long-term skin plumping, anti-aging, and hydration benefits. It actually encourages skin to produce its own hyaluronic acid. This formula also contains Silver Mushroom Extract (provides and encourages skin hydration) and Hexapeptide-11 (prevents the production of enzymes that break down HA, helping your body's ability to preserve its natural HA). No wonder it's award-winning.
This concentrated formula harnesses the power of hyaluronic acid, skin-replenishing ceramides, and panthenol to help lock in moisture keeping skin hydrated and moisturized. Ceramides are the glue which supports the integrity of your skin barrier. This formula mixes well with other skincare products too.
Here's one more bang-for-the-buck hyaluronic acid. It is formulated with 100% pure hyaluronic acid and contains the highest potency available without a prescription. It's also vegan, cruelty-free, paraben and sulfate-free.
Do you use a hyaluronic acid serum? What is your favorite brand?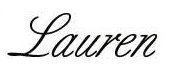 Read some of my other anti-aging beauty posts like Beauty Picks: What I Would Buy With a $500 Gift Card at Sephora and The Best of The Best in Anti-Aging Foundations from $10 to $50.
This post contains affiliate links which may give us a commission at no additional cost to you.
Are you following Fountain Of 30 on Facebook, Twitter, Instagram and Pinterest? We've got lots going on, so join in on the fun! Subscribe to our newsletter here. You don't want to miss a post and we promise not to bug you to death. Oh and we also started a Facebook Group called Growing Younger for women to discuss everything good and bad about being over 40. Be sure to listen to Lauren talk about all things anti-aging on the new podcast "Beauty is a Bitch!
Please pin!