Sephora to me now is like what FAO Schwartz was like for me as a kid. It's a wonderland of all things beauty. I have a vivid memory of my mom returning from a trip to Paris when I was a teen, telling me all about this amazing beauty store she visited called "Sephora" and how much I would love it. Then she gifted me a bottle of French perfume (my mom always knew what kind of fragrances I liked and is the only person who could buy them for me which was odd since she smoked and didn't have the best sense of smell).
Fast forward a few years and I had the opportunity to travel to France for a few weeks one summer with friends and was able to experience Sephora for myself. I had never seen anything like it and remember my friends eventually dragging me out. Back then Sephora gave out tons of samples and I loved trying new products I had never heard of. When I moved to Chicago in 2001 there was a Sephora walking distance from my apartment. I spent way too many hours wandering around that store on many a Sunday afternoon. I was obsessed. And I still am. There is something about Sephora that catches me…and my wallet.
What Would I Buy With $500 at Sephora?
Surprisingly I would not blow my entire $500 gift card on an expensive bottle of perfume (besides, Barneys NY was my favorite store for fragrance, now replaced by Bergdorf's) or a Dyson Airwrap (did you get one yet?) I would prefer to leave with a bag full of goodies. Sephora always has the latest and greatest so I would try a few new products and stock up on some tried and true.
YES! I LOOK FORWARD TO #GROWINGYOUNGER
PLEASE SUBSCRIBE ME TO YOUR MAILING LIST.
Here is what I would buy with a $500 Gift Card to Sephora.
If you are as addicted to lip "stuff" as much I am you will love LANEIGE so grab this limited-edition two-piece set which includes their best-selling products: Lip Glowy Balm in Berry and Lip Sleeping Mask in Peppermint. Your dry lips will be kissably smooth in no time! I leave these on my nightstand.
A makeup artist friend once told me Sephora makes some of the best pro makeup brushes. It's their own brand. So I would snag this set of 8 brushes that has a $200 value for just under $100. The set includes a brushes for foundation, powder, blush, highlighter, concealer, shadow, crease and brow plus it comes with a vegan leather pouch.
Looking for that glow you lost years ago? I found it! This clean vitamin-infused skin liquid instantly activates a lit-up glow. It's not a foundation but does come in 10 shades which means there is one perfect for your skintone. You will look sun-kissed instantly but not too sparkly.
As soon as I tried this moisturizer on the back of my hand at Sephora I had to have it. It's that good and I don't say that about many moisturizers. It's packed with Hyaluronic Acid and Vitamins C and E. Your skin will look instantly softer, smoother and plumper. It's a miracle of sorts. In fact, I might grab the extra large jar.
As I have gotten older I have come to depend on a really good contour to fake high cheekbones. And what I love most about this one, isn't just the color and formula but the hidden buffing brush on the other side (which you can remove and wash). Comes in 6 beautiful shades.
If you ever have the opportunity to stock up on Olaplex I say DO IT! This line was developed for super damaged hair. It works on a molecular level by restoring the hair's broken bonds which can result from harsh chemical treatments like bleaching and coloring. This limited-edition value kit is a great way to try the brand or take it for travel. It contains a mini No. 3 Hair Perfector™, No. 4C Bond Maintenance® Clarifying Shampoo, No. 6 Bond Smoother®, and No. 7 Bonding Oil™ to restore strength and shine to all hair types.
This gentle gel cleanser intensely cleanses pores yet leaves skin feeling hydrated. It's one of my faves.
OK, I am not going to say this is as good as filler (which is the claim) but it is a really good serum. It plumps and firms skin while restoring skin's moisture barrier function with an intense boost from Hyaluronic Acid. It also contains 4 Peptide Proteins, Niacinamide and Ectoin.
This is one of the best eye creams I have tried in years! I could not love it more. And trust me, I am a tough judge of eye cream. This award-winning eye cream instantly lifts and firms, diminishing fine lines and brightening the entire eye area. Yes, it's expensive but you're wroth it. Besides, you have this gift card.
TOTAL $492
With the extra $8 browse the Sephora Collection makeup section and grab whatever catches your eye. Like maybe a brow shaper pencil, a foot mask or a lip gloss. Or save it for the next time you go back…and you know you will.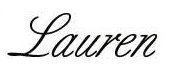 Read some of my other anti-aging beauty posts like Splurge Vs. Steal: The Best Anti-Aging Skincare Edition and The Best of The Best in Anti-Aging Foundations from $10 to $50.
This post contains affiliate links which may give us a commission at no additional cost to you.
Are you following Fountain Of 30 on Facebook, Twitter, Instagram and Pinterest? We've got lots going on, so join in on the fun! Subscribe to our newsletter here. You don't want to miss a post and we promise not to bug you to death. Oh and we also started a Facebook Group called Growing Younger for women to discuss everything good and bad about being over 40. Be sure to listen to Lauren talk about all things anti-aging on the new podcast "Beauty is a Bitch!
Please pin!