Who says you ever have to give up jeans? When you're over 40 you simply need to figure out the best style and fit for your body…and then buy them in every shade and color! Don't worry so much about the trends, because some will work for you and others won't. So I asked some of my favorite over 40 bloggers and influencers from all over the country (and across the pond) to show us their favorite jeans and share some of their styling tips. Here's how chic women over 40 wear jeans. Oh and if you don't already know these women, start following them too. They are all amazing. This article first posted on February 3, 2018 but it is still relevant because knowing your own style is timeless.
11 Women Over 40 & How They Wear Jeans
I pretty much live in jeans. I consider them a part of my daily uniform. My favorite high-end jeans are Rag & Bone (which I am wearing here) because they really hold you in. I own quite a few pairs in various cuts. My other favorite jeans (and this may shock you) are Old Navy Rock Star Skinny Jeans. I have turned many friends on to them because they are the perfect mid-rise skinny jean (no plumbers butt), they look great on pretty much everyone and you can usually get them for around $30 (sometime for $15 on sale). My best jeans over 40 tip is to wear a darker wash to make your legs look thinner. Also check the back pockets. The larger the pocket the better your posterior will look. Feel free to wear a few rips in your denim, but I feel destroyed jeans look silly on women of a certain age.
YES! I LOOK FORWARD TO #GROWINGYOUNGER
PLEASE SUBSCRIBE ME TO YOUR MAILING LIST.
I love mixing high and low-end pieces so my jeans, sweater, belt, booties and bag are all high-end, but my jacket is one I scored from Target on the sale rack for $17! And you know what? I love it! Never be afraid to mix up your fashion. My best tip for rocking jeans when you are well over 40 is to be confident. Walk into the room like you own it.
There is really not a day that goes by that I am not in jeans at some point. I may get dressed to go to an event or meeting in a pant, but when I get home, the jeans go on. Jeans are just my security blanket of sorts. I feel most like myself in a pair of jeans. Jeans can be dressed up or down and nowadays worn almost everywhere.
I favor mid-rise jeans, so not to have the "plumbers butt" look when I bend over! This rise fits my body type better than a "high rise." Jeans are a bit like bathing suits. You have to try several on to find your favorite style. I would recommend heading out to a store that offers a great selection of denim and getting some help from a sales associate. They can help you find what is right for your body type.
My favorite jeans at the moment are from Veronica Beard. They are called the Brooke. I am obsessed with them because they don't stretch out.
I haven't worn ripped jeans since college, but when I was shopping in this small boutique near my home the salesperson pointed out that ripped jeans can be age appropriate for a 46 year old. It all depends how you style them. I love wearing my DL 1961 Emma Power Leggings with my Rebecca Taylor motorcycle jacket and Jimmy Choo booties. These stretch jeans are super soft and hug me in all the right places.
I am constantly curating my denim collection. From weekend casual to polished for work, I believe denim can be worn for just about any occasion. Are some styles more flattering on me than others? Absolutely! With narrow hips and a short waist, a slim boyfriend cut is my go-to… my favorites being the 'Emerson' by Citizens of Humanity or 'Le Boy' by FRAME Denim. I have a banana shape, my shoulders are about the same width as my hips – I create definition in my waist by layering something shorter, like a crop jacket over a longer top. When I do a half tuck, I grab a pair of jeans with a lower rise and add a statement belt to elongate my short waist.
I am a true blue "denim" lover! There is probably not a style out there that I don't wear and love but my favorite is the flare (or if you are my age, bell bottoms). I love that they can be a little more dressy and a lot sassy! For me they also balance out my body while elongating my legs. My tip for flares is that they must almost touch the ground to give that long and lean silhouette.
The Frame Le Skinny de Jeanne are my absolute faves. The rise is high to hold you in, and the denim is stretchy but doesn't stretch out. I've got them in 3 different washes, but the black is my go-to. They look equally good on their own, but recently I've loved layering them under dresses.
I have been living in jeans this past fall & winter. The skinny cut with a slight distressed finish is my favorite style. Top them off with a loose printed top and long cardigan to balance the slender bottoms. For an easy fix to too long skinny jeans, I fold them under to have them end at the smallest part of my ankle for a seamless look.

One of my favorite pairs of jeans is a skinny stretch jean I've had for over thirteen years. They are crazy comfortable with an elastic waistband, a bit like yoga jeans. I have a curvy body type with muscular legs and most skinny jeans don't fit my "man calves" but these do. Although they say that skinny jeans are out, there will always be a place in my closet for these. My tip for women over 40 looking for jeans that work for their body type is to not pay attention to trends and go with what you know works for you.
As a mom of 3, time and comfort play a major roles in my day to day activities. Jeans are very easy to put together. My favorite jeans to wear are the bell bottoms but they are not very practical for me because I love pairing bell bottom jeans with high heel shoes which is the opposite of practical when running around with 3 children.
So my favorite outfit for the weekend is a skinny jean. When it is cold wear skinny jeans with over-the-knee boots and when it's not so cold wear with them with flats.

One of the reasons I love this black pair so much is they are Paige denim, yet I bought them at the thrift store. I'm definitely a lover of a great deal, so that makes me feel so much better about my shopping addiction.
The other reason I love this pair is because they have a slight flare at the bottom. Don't get me wrong, I still love my skinny jeans, but it's nice to have options!
One tip for finding great jeans, is truly knowing the brands that work best for your body type. And if that isn't possible, then don't be afraid to try on hundreds of pairs. Think of it as your aerobic exercise!
Yvonne Aeberhard Stutz of Funky Forty
Here are my favorite jeans. I love them because they are stretchy and super comfy. Also being skinny jeans means they look good with almost anything else I wear on top.
My best tip would be – for any casual outfit, when in doubt grab a pair of blue skinny jeans. They always work.
And there are our 11 women over 40, how they wear jeans and their best over 40 jeans tips. How do you style your denim? Did any of these resonate with your sense of style?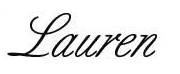 You may also like to read 5 Reasons To Wear High Waist Jeans And How To Style Them and How To Wear Paper Bag Pants When You're Over 40.
This post contains affiliate links which may give us a commission at no additional cost to you.
Are you following Fountain Of 30 on Facebook, Twitter, Instagram and Pinterest? We've got lots going on, so join in on the fun! Subscribe to our newsletter here. You don't want to miss a post and we promise not to bug you to death. Oh and we also started a Facebook Group called Growing Younger for women to discuss everything good and bad about being over 40. Be sure to listen to Lauren talk about all things anti-aging on the new podcast "Beauty is a Bitch!"
Image Layout: Fountain Of 30
Photos provided by bloggers
Please pin!