I am having a love affair with the color blue. As someone who wears a lot of black, blue is the one color I can't get enough of. I like every single shade but the one I am absolutely crazy about for fall is indigo blue. Yes, the color is basically denim blue but think of all the shades that includes. Dark wash denim, chambray or just indigo-hued…the options are basically limitless!
Yet, this Fall's denim inspiration is all about embellishment. So look for indigo blue with a bit of pop. That could be pearl details, fringe or even jewelry with bursts of sapphire blue. Once you start looking you will be amazed at all the ways you can incorporate this hue into your life. You can make it your main outfit color or add it as a pop of color. If you have no idea what I'm talking about, take a look at the items I found below to inspire you.
SHOP INDIGO BLUE

YES! I LOOK FORWARD TO #GROWINGYOUNGER
PLEASE SUBSCRIBE ME TO YOUR MAILING LIST.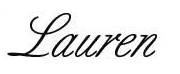 You may also like these color color trends: Red is Here for Fall 2017 and Make Them Green with Envy.
Are you following Fountain Of 30 on Facebook, Twitter, Instagram and Pinterest? We've got lots going on, so join in on the fun! Subscribe to our newsletter here. Oh and we also started a Facebook Group called Aging Backwards for women to discuss everything good and bad about being over 35.