I originally wrote this post on the best natural deodorants in April of 2016. Since then I have found some new natural deodorants that are worth mentioning so I've updated this post. I am so glad to see a massive shift in the all-natural deodorant game. There are always new ones on the market and I have tested and included a bunch more!
Should You Use Natural Deodorants?
For the past 15 or so years I have kept trying to use a natural deodorant or organic deodorant at some point or another. I'm sure by now you have heard the debate there may be links to the aluminum in anti-antiperspirants to breast cancer. Is there validity to this claim? Well there are arguments that support both sides.
A few studies in recent years have theorized that aluminum-based antiperspirants may increase the risk of breast cancer. According to the authors of these studies, most breast cancers develop in the upper outer part of the breast which is the area closest to the armpit (where antiperspirants are applied). Then there are just as many researchers who have found no link between breast cancer risk and antiperspirant use, deodorant use, or underarm shaving.
YES! I LOOK FORWARD TO #GROWINGYOUNGER
PLEASE SUBSCRIBE ME TO YOUR MAILING LIST.
There are even those who believe there is a link to Alzheimer's disease (and dementia) from the use of aluminum-based antiperspirants, but the results are not clear. But even so, a lot of aluminum can not be good for you. Better safe than sorry is what I say.
Whichever theory you believe there are many women, like myself, who would like to use natural deodorant (just in case), but over the years have found all-natural deodorant basically doesn't work. So I typically use an organic deodorant for a while (until I think I smell, or it gets too hot and I'm sweating) and then I reach for my Secret. I can't stand sweating and my dry cleaning bills are ridiculous!
So I have been on the prowl for the best natural deodorant that doesn't make me think I smell of BO and better yet, one that helps keep me dry, if that's even possible. I also only wanted roll-ons or sticks because dipping my hands into a jar and rubbing the deodorant under my pits just grosses me out.
The Best Natural Deodorants for Women
Here are the results of 13 of the best natural deodorants and organic deodorants I have tried.
This one smells amazing but does not really stop wetness. It's lightly scented with organic almond and vanilla. It has a blend of naturally deodorizing cornstarch & vegetable protein, soothing shea & cocoa butters, beeswax & coconut oil. It is USDA Organic and gluten free and has no Parabens, Phthalates, Petrochemicals, Artificial Fragrances or Preservatives, Silicones, Propylene Glycol, Mineral Oils, Sulfates, Synthetic Dyes, Triclosan, EDTA or Aluminum.
This one does keep you odor free, but does not really stop wetness. However it's 100% vegan and doesn't contain aluminum.
I have to admit, of all the ones I tried Schmidt's Deodorant is my absolute favorite! It smells fabulous and keeps me dry all day! It's like Secret but all natural and chemical-free. I also love the selection of scents. It really effectively neutralizes odor and absorbs wetness with a 100% natural formula. It's enriched with magnesium to help neutralize odor, keep you fresh, and ensure a smooth application and it keeps you dry all day. It has no aluminum, parabens, propylene glycol or animal products. Hallelujah!
This aluminum-free deodorant is one of the first ones I ever tried. It's freshly scented and 100 percent natural, safe and effective for odor protection. Essential oils are blended with beta-glucan technology fight odor effectively. There are many scents and all are made without parabens, aluminum or mineral oils. Does it keep you dry? Not really.
Dr. Hauschka Rose Deodorant absorbs odor without irritating skin or clogging pores. Jojoba oil nourishes and hydrates while pure essential oils of rose and jasmine provide a soft, floral scent.
I love the fragrance of this deodorant! It smells yummy and it works! It's made with coconut oil, (a natural cleanser and moisturizer) and papaya is known for its skin rejuvenating properties. This natural deodorant is enriched with Propanediol, a tested and effective natural deodorant ingredient derived from fermented Non-GMO corn. It really keeps the odor away.
Violets are Blue Baking Soda Free Magnesium Deodorant is an unscented magnesium, cream deodorant that does not contain any baking soda, aluminum or essential oils. It's strong enough for your most active days and dries quickly. Magnesium is used to help stabilize the pH levels of your underarms, while killing any odor that comes with an unbalanced pH. This deodorant is also formulated with tapioca starch that works to keep you feeling dry throughout the day, while sunflower oil nourishes skin. But keep in mind you will still sweat because you should (that's how you release toxins) but you won't stink and your body will adjust.
The thing I am finding with natural deodorants is that they smell great! Such is the case with this one. This performance formula provides 24-hour odor and wetness protection to keep you fresh and clean all day and it's made for sensitive skin! The key notes (sounds like perfume right?) are Bergamot, Neroli and Sage. Explore Naturals is made for all-natural ingredients and is free of parabens, phthalates, sulfates, artificial preservatives, dairy, gluten and soy. It's also hypo-allergenic.
I know I already mentioned Schmidt's deodorant above but I am loving this formula even more! And I have sensitive skin so this one is free of baking soda which can be an irritant for some. I love geranium oil and I use it in my car to de-stress. So the inviting aroma of geranium is relaxing, floral and rosy. All things I adore.
You don't have to have a Type A personality to benefit from this natural deodorant! But if you are, that's OK too. It's powered by natural ingredients and a special sweat-activated technology for long-lasting odor and wetness protection. You squeeze non-toxic, aluminum-free cream out of the tube and roll it around to cover that area. This high-performance deodorant is so lightweight, it won't stain your clothes.
As everyone knows, I love all things rose, so when I came across this travel sized deodorant I bought it for a trip. And then it was love. Lovefresh Moroccan Rose Deodorant is an Aluminum-Free deodorant that uses baking soda to help you keep you dry and smelling like a rose without clogging your pores or using harsh chemicals. Fair Trade Shea Butter moisturizes the skin to keep your underarms smooth and happy. The scent alone had me and I bought the larger size when I returned from my trip.
"Sweat is natural, aluminum on your bod is not. Unjunk your funk and say goodbye to nasty chemical." How could I change that? Kopari smells like a tropical vacation and glides on clear and smoothly without leaving a sticky, white residue. It's aluminum and baking soda free and perfect for sensitive skin.
At first I wasn't sure what to make of this zero-waste deodorant bar. It comes in a little baggie instead of plastic (which I'm sadly used to). Instead they covered the bottom of the bar in a sustainable, waste-free wax mold so you can hold the deodorant in your hands and apply the deodorant without mess. As the bar begins to wear down, you simply peel back the wax to expose and use more deodorant. The peeled wax can be recycled and reused, and absorbs back into the earth without lingering in landfills and causing harm to the environment.
The deodorant itself is a delightful combination of natural charcoal and botanicals for protection that lasts all day. Activated charcoal cleanses and purifies skin while absorbing odor. Magnesium-rich bentonite clay removes impurities on skin's surface while infusing your skin with a much-needed mineral. And plant powders absorb excess moisture. There is no stickiness and it protects all day. Sweet Surrender is Cleo+Coco's signature Lavender Vanilla scent. I'm now a convert.
In conclusion, all of these natural deodorants are perfectly fine and work for odor protection, but if you are looking for anti-antiperspirant properties, I have to say Schmidt's is your best bet.
Do you use a natural deodorant you'd like to tell us about?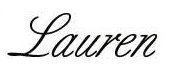 Are you following Fountain Of 30 on Facebook, Twitter, Instagram and Pinterest? We've got lots going on, so join in on the fun! Subscribe to our newsletter here. You don't want to miss a post and we promise not to bug you to death. We also started a Facebook Group called Growing Younger for women to discuss everything good and bad about being over 40. Be sure to listen to Lauren talk about all things anti-aging on the new podcast "Beauty is a Bitch!"
Please pin!