By now you all know I always wait to buy for these kinds of holidays last-minute, right? Well NOT this year! I saw a watch that was perfect for my husband a couple months ago, and once the kids approved, we jumped on it. And yet, I still forgot to do our Father's Day Gift Guide. SMH. I suppose that's just how I roll. "Oh right, Father's Day." It's not like I have anything against the holiday. I felt the same away about Mother's Day last month. My family is spending so much time together lately I think we are all over it. But the fact remains Dad still needs to be recognized. So I picked out 11 of the best last-minute Father's Day Gift Ideas which will all be delivered in time. He will have no idea you forgot too!
Last-Minute Father's Day Gift Ideas 2020
Camp Chef Artisan Pizza Oven 9, $126.99
YES! I LOOK FORWARD TO #GROWINGYOUNGER
PLEASE SUBSCRIBE ME TO YOUR MAILING LIST.
Dad has been grilling for years. In fact it's his domain. But imagine adding pizza to his bag of tricks? This opened face pizza oven cooks like a traditional wood-fired brick oven and fits on top of any grill. Now Friday pizza night will be extra special.
Theraderm Father's Day Bundle (Cleanser, Fruit Acid, Sunscreen), $69.50 (worth $105)
This 3-piece set makes his anti-aging skincare routine a snap! I swear by Theraderm's sunscreen.
Lulu Dharma Linen Weekender, $88
If this doesn't give him the hint you can't wait to travel again (or want him out of the damn house) then I don't know what will other than plane tickets. But those are kinda scary right now.
Cookie Cake of The Month Club Subscription, $150-$500
He will receive one Cookie Cake by the first Friday of every month! Each cookie cake is six inches diameter, and serves up to 10. But he may want to eat it all by himself.
Kiehl's Signature Scent Musk Essence Oil, $35
Love a man who smells of musk? Well it doesn't get better than this one! Kiehl's Original Musk Oil is believed to have been created in the 1920's at the "Kiehl Apothecary." It was discovered there in a vat labeled "Love Oil" in the late 50's. So they brought it back in 1963 and it's now a classic.
Ohza Classic Mimosa 12-Pack, $36
Real mean drink mimosas! Especially when they come in flavors like mango! Ohza mimosas are just like making your own with premium sparkling wine and real juice, but they're less caloric, less sugary, and ready-to-go. In fact, they have up to 80% less sugar and 60% less calories than one made at home or by a bartender and they taste delicious! One 12-pack is equivalent to four champagne bottles of bubbly and a full juice carton. Also $3 from each order is donated to United Way Relief Fund.
Motorola Escape 500 Wireless Active Noise Cancelling Headphone, $35.99
Now he can really block you and the kids out! These wireless active noise-canceling headphones allow for up to 12 hours playtime, are splash-proof, have up to 12m Wi-Fi range, has a mic for handsfree calls and allow for Alexa, Siri and Google voice activation.
Related Garments Bandit Mask & Underwear/Sock Bundle, $39
Keep Dad protected with this limited edition black and white checkered mask that matches his boxer briefs and socks! He will be styling in this 4-piece set that includes; one face mask (100% cotton on the inside, 100% polyester on the outside), a pair of boxer briefs with matching stay put crew socks, and non slip no show socks.
Are you sharing your Peloton (or other brand) bike with your sweaty husband and it's making you gag? I feel you. I don't like to share my bike either, but it has to be done. This bike accessory keeps the handlebars dry, protects the bike from moisture and means never dropping the towel in the middle of a ride again! He is going to wonder how he lived without this two-piece towel set specifically designed for an indoor cycling bike. In fact, you may want to order one for yourself too, because you will be so envious! No more fussing with a towel over the handlebars when he rides. Spintowels are 100% cotton, machine washable and available for the Peloton, Schwinn and Stages bikes in a variety of colors and trims.
Liquid I.V. Hydration Multiplier, Electrolyte Powder, $23.98 for 16 packets
These are or for the wellness and/or fitness Dad. If he works out like a maniac he is most likely dehydrating. One packet provides the same hydration as drinking 2-3 bottles of water to replenish the body. The non-GMO electrolyte powder mixes into 16 oz of water for rapid hydration. 75% of Americans suffer from chronic dehydration so that means you are probably dehydrated right now too! Even breathing and walking can cause the body to lose water andz lead to dehydration. So if Dad is breathing and walking, he's dehydrating. This lemon-lime flavor electrolyte powder has three times the electrolytes of traditional sports drinks with less than half the sugar and calories.

Tervis Papa Bear Stainless Steel Insulated Tumbler with Lid, 12oz, $24.99

What Dad doesn't want to be walking into the office carrying his coffee in this? The answer is none! No Dad doesn't want this tumbler. So get on it because they are selling out fast!
Happy Father's Day to you and yours!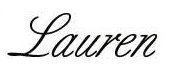 You may like to read more self care posts for women over 40 like Fantastic Stay At Home Date Night Ideas and Relaxing Activities To Do During Self-Quarantine.
This post contains affiliate links which may give us a commission at no additional cost to you.
Are you following Fountain Of 30 on Facebook, Twitter, Instagram and Pinterest? We've got lots going on, so join in on the fun! Subscribe to our newsletter here. You don't want to miss a post and we promise not to bug you to death. We also started a Facebook Group called Growing Younger for women to discuss everything good and bad about being over 40. Be sure to listen to Lauren talk about all things anti-aging on the new podcast "Beauty is a Bitch!"
Image layout: Fountain Of 30