As I look down at my white nails and the temps outside are still blazing hot, it's hard to even think about fall nails, but alas, fall is just around the corner. Yet, once fall officially arrives I am all in on the fall trends and that includes beauty trends. So it's no surprise that earthy hues inspired by the change in the weather dominate autumn beauty mood boards. This also pertains to fall 2023 nail colors which expectedly are relying heavily on these autumn hues, but also include some surprising vibrant colors to keep things lively.
Fall 2023 Nail Trends
The good news is that Fall 2023 nail trends are focusing on more classic shapes and colors like "squoval red nails." Oh and if "less is more" is your style, you will be happy to learn that the barely-there mani is on point.
Fall 2023 Nail Shapes
Let's begin with nail lengths and shapes. After a few seasons of scary long dagger razor sharp nails, shorter nails are making a welcome comeback. If you are into nail art don't fret because it looks just as good on shorter nails. And let's be honest, shorter nails are cleaner, more practical and lower-maintenance.
YES! I LOOK FORWARD TO #GROWINGYOUNGER
PLEASE SUBSCRIBE ME TO YOUR MAILING LIST.
Squoval
This half square, half oval shape became popular in the early aughts and is back on trend again. The squoval nail shape is now a classic.
Ballerina or Coffin Nails
This is a newer shape and looks best with a modern French manicure. The best way to describe this shape is "coffin-like" or like the toes of ballet pointe shoes. If you are at a nail salon as for ask for a coffin-shaped nail with round edges, and a pink french tip with a sheer pink base which is totally on trend.
Almond Nails
This is my personal favorite and the one I have been sporting the last couple of years. Almond nails have a tapered point which looks like an almond shape. Although I like mine a little pointy which make your fingers look more slender as the point creates the illusion of length. And you can choose any length you like, because almond shaped nails look great long or really short.
Fall/Winter 2023 Nail Color Trends
Candy Apple Red
Candy Girl…I know red nails are hardly new, but for fall/winter 2023 it's a must-have nail color. Candy apple red is a welcome pop of color and works well on any nail length or shape. If glossy apple red isn't your favorite shade of red, don't worry, pick any you love and wear it proudly and boldly.
Here are some cherry red nail colors to try:
OPI Big Apple Red, $11.49
Gucci Goldie Red, $33
Emilie Heathe The Perfect Red, $30
Sally Hansen Pure in Red, $7.49

Red Red Wine
If bright red isn't your bag you can always go with red wine shades which are on trend as well this season. Look for wearable goth-like shades like Bordeaux or burgundy that are so deep they are almost black. Similar to red, wine-colored polishes are a go-to for instantly chic nails.
Here are some red wine nail colors to try:
Fortify & Protect LED Gel Nail Polish in Film Reel Red, $10.99
Beetles Gel Nail Polish in Vanessa Wine, $7.99
Essie Bordeaux, $8.95
OPI Malaga Wine, $11.49
Christian Louboutin Lalaque Le Vernis Brillant, $42
Sally Hansen Wine Not, $9.59
Burnt Orange
I realize orange is typically a color for spring and summer, but burnt orange is on trend for fall. Yes, pumpkin hues are typical this time of year, but think burnished orange more than poppy or pumpkin.
Here are some burnt orange nail colors to try:
Essie Let It Slide, $8.85
ILNP Pumpkin Patch, $10
Hermès Les Mains Nail Enamel in Orange Brule, $55
duri Nail Polish in Uninhibited, $9.99
Zoya in Amy, $10
Mauve Pink
Mauvy pinks started making an appearance last winter and are thankfully back on trend this year because it's one of my personal favorites. It lives somewhere between neutral and bold, but is yet a girly pink. And the color compliments most of the fall's color palette.
Here are some mauve nail colors to try:
essie expressie in Get A Mauve On, $9.99
OPI Incognito Mode, $11.47
LONDONTOWN in Save The Queen, $15.20
OPI Knowledge is Flower, $12.49
Sally Hansen Pure in Frosted Amethyst, $9.99
OPI You Sustain Me, $13.99
Mushroom or Hot Chocolate Brown
I'm not typically a fan of brown but I have vivid memories of my mother rocking this nail color in the 80's. If brown falls flat for you try a fun topcoat (like chrome or matte) to make it feel more modern. Or try any shade on the earthy brown spectrum like beigey brown to dark soil brown.
Here are some brown nail colors to try:
OPI Brown To Earth, $9.69
Wet n Wild Fast Dry AF in Get Stoned, $4.58
Pacifica in Ojai, $10
Sally Hansen Miracle Gel Nail Polish Been There, Dune That, $9.29
Christian Louboutin Nail Polish in Farida, $50
Essie Lights Down Music Up, $9.99
Grass Green
Bright grass green was on trend this past summer and it is carrying into the fall. So what is grass green? Think everything from bright and bold to muted and mossy. Any shade you would find in grass works.
Here are some grass green colors to try:
OPI Suzi – The First Lady of Nails, $11.49
Essie Meet Me At Midnight, $10
Le Mini Macaron Gel Nail Polish in Smoky Matcha, $12.99
Sally Hansen Petal Dance, $6.99
Gucci Vernis à Ongles Nail Polish in 712 Melinda Green, $33

heroine.nyc in Olive Green, $12
Forest Green
Like grass green, forest green evokes the nature of the season. Try forest green instead of black or Lincoln Park After Dark for a more updated variation of these deep colors. In both cases of green, glossy is better than matte.
Here are some forest green colors to try:
Hermès Les Mains Nail Enamel in Vert Ecossais, $55
Mineral Fusion Nail Polishi in Smoke & Mirrors, $8.90

Essie Midnight Mirage, $9.99
Sally Hansen Xtreme Wear in Big Apple-Tini, $3.59
Essie Gel Couture In-vest In Style, $12.99
MAYCHAO Gel Nail Polish in Forest Green, $6.99
Naked Nails
Just like 'quiet luxury' is a hot fashion trend, quite nails or naked nails are on trend too. They are not completely nude either. Look for creamy colors with a fun top coat like high-shine or shimmer. Also naked nails look better on shorter nails so that's a win.
Here are some naked colors to try:
OPI Bare My Soul, $13.99
Debroah Lippmann in Naked/Sheer, $20
ILNP Rumor Has It, $10
OPI Bubble Bath, $11.49
Dazzle Dry Nail Lacquer in Livin' La Vida Yoga, $22
Fall 2023 Nail Trends: Accents and Embellishments
Gothcore
If you watched Wednesday you will get this trend instantly. It was shown on the Dior and Proenza Schouler runways. Basically it's black nails, but not just simple black. Think matte black with shiny black tips (like a French mani) or black nails with studs.
Studs
Speaking of studs, they are coming to nails near you this fall. Think "Valentino Rock Studs" but on your nails. If adding stud accents to your actual nails is too much commitment, try press-on nails.
Lip Gloss Nail Glass
If you think last year's "glazed donut" trend was huge fasten your seatbelt for lip gloss nails. Essentially it's "bare" nails that look like they just have a coat of high gloss on them. To get this trend right it's imperative that you find a nude nail color that matches your skintone. So it's like a natural lip with lip gloss.
Chrome Aura
Yes, you will see chrome nails everywhere but instead of just metallic polish these meld various colors in a twist on nail art to achieve the look. It almost resembles tye-die or swirls of colors that diffuse outwards starting from the middle if that makes sense.
Micro-French
I alluded to this trend last season and it's back again for fall. It's a French mani but the line up top is ultra-thin. It looks best if your nails are squoval or square-shapped, shorter and the base coat is opaque. The good news is you can use whatever two colors you like!
Velvet
Yes, nails are going to look a little fuzzy this year…or at least velvety. Get the look with nail art flocking here.
Hearts, Bubbles and Flowers
If you are looking for nail art, charms or decals go with these shapes. If pink hearts aren't your thing, try black hearts. Just do you.
Do you have a favorite nail trend for fall 2023?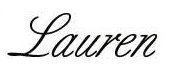 Sources: Nylon, Cosmopolitan, The Zoe Report
You may like to read some of my other beauty posts like Needle Free Lip Service: 10 Lip Plumpers To Try for Yourself and 12 Of The Best Facial Cleansers For Aging/Sensitive Skin.
This post contains affiliate links which may give us a commission at no additional cost to you.
Are you following Fountain Of 30 on Facebook, Twitter, Instagram and Pinterest? We've got lots going on, so join in on the fun! Subscribe to our newsletter here. You don't want to miss a post and promise not to bug you to death. Join our Facebook Group called Growing Younger where women discuss everything good and bad about being over 50. Additionally Lauren hosts a bi-weekly podcast called Beauty is a Bitch! and an Instagram Live series called "Growing Younger Gabfest with Lauren."
Please pin!