It's true that lip fillers are one of the most sought-after cosmetic treatments in recent years, and for some of us, that's a bit overwhelming. After being talked into it, I tried a "subtle" lip filler about 7 years ago and my lips blew up immediately. I looked like Donald Duck's long lost cousin for about 5 days before they settled down. Even though my lips eventually looked great I resolved….never again! I figured a good lip liner would have to suffice for my thinning lips. I never thought the needle free lip plumpers and alternatives really did anything, accept sting.
Needle Free Lip Plumpers and Fillers
Yet, lip plumpers have come a long way in recent years. They don't all sting and burn. In fact, some of the newer ones are a worthy alternative to injections. Many are now hydrating, lightweight and reduce the appearance of fine lines and wrinkles. And within the past couple of months, a crop of truly exceptional lip plumpers have come on the market from heavy hitters like Dr. Dennis Gross and Peter Thomas Roth.
For those, like me, who are on the fence about enduring needles to achieve a pouty look (or who are between appointments) I found some new 'Lip Filler" picks that will quickly boost the volume of your lips with minimal effort. Most you apply but a couple are easy-to-use devices.
YES! I LOOK FORWARD TO #GROWINGYOUNGER
PLEASE SUBSCRIBE ME TO YOUR MAILING LIST.
Here are 10 of the very best lip plumpers and devices that give you a needle-free boost without an appointment or any post-application downtime.
This brand new product instantly and over time this will help fill out, plump and smooth the appearance of lips, helping to improve the look of lip volume and reduce the look of lip lines. Within 5 minutes their trademarked 2% LineFillTM immediately increases the look of fullness, helping to plump and smooth the look of lip lines for a temporary effect. The formula also contains an innovative peptide complex which helps to enhance the look of lip volume with continued use. It's enriched with hydrating 3% Hyaluronic Acid Filling Spheres and nourishing Pomegranate, Coconut and Squalane Oils. This cream-to-balm formula glides on effortlessly and leaves lips feeling moisturized, soft and supple with an invisible, natural-looking finish. And there is no stinging.
This funky gadget is an FDA-cleared LED-powered lip device that fights visible signs of aging, including fine lines, wrinkles and creases on and around the lips. It has 56 LED red lights that penetrate the unique, delicate lip skin to support improved circulation for enhanced natural color and visibly fuller, more defined lips. It takes 3 minutes per day and I do my treatment while applying my eye makeup.
Pair the above with this brand new lip formula that immediately and visibly plumps, defines and enhances your natural lip color while restoring the moisture barrier for hydrated, younger-looking lips. This cutting-edge topical lip injection alternative plumps, defines, enhances natural color, and restores dry, chapped lips with healing hydration. It's clinically proven to visibly plump with 4 molecular weights of hyaluronic acid and a volumizing complex of peptides. This lip treatment also harnesses the restorative powers of squalane, bisabolol and centella asiatica for fuller, healthier-looking lips. Within a couple minutes of applying your lips will turn a gorgeous natural shade of pink. I sometimes go lipstick-free while wearing it.
If you are looking for a more natural solution, this organic and botanical formula offers a non-invasive alternative to lip filler treatments by increasing collagen production. It hydrates, plumps and smooths fine lines and wrinkles. This rejuvenating product contains collagen-stimulating micro-crystals (spicules) from freshwater Baikal sponges and other anti-aging micronutrients that stimulate repair processes and collagen regeneration. It has a light reddish tint and has a delightful fragrance.
This dual-sided plumping lip treatment has a formula that primes for day and a deep nourishing treatment for night. Together they visibly improve definition and smooth the look of lip lines. It contains a 3-D Peptide and Dual Plumping Enhancer that moisturizes lips, makes them look firmer, smoother and better defined, improves texture, minimizes the look of lines on and around the lip area, and enhances the overall look of lip volume. It contains hyaluronic filling spheres, peptides and plumping enhancers. Lips look younger but not necessarily "fuller."
If you desire plumper lips without applying a product, this device is for you. It's a battery-powered mini "vacuum" that will give you a flushed, fuller and all-around perkier look immediately. Simply place the device over your lips and let the suction-like pressure do it's thing, increasing the blood flow in the area and creating a more voluminous look instantly.
This gloss is an extra strength instant and long-term lip plumper so powerfully effective, it might just blow you away. Available in 5 juicy shades, this cruelty-free formula will immediately plump your lips and will continue to enhance plumped lips over time. Your lips will be hydrated and re-volumized. It plays well with lipstick too. Just apply like you would any gloss.
This certified organic lip filler plumps, moisturizes and fights against free-radical damage while boosting lip thickness. Organic plant oils, hyaluronic acid, Squalane and antioxidants heal and smooth chapped lips while simultaneously filling and plumping for boosted color and injection-free plushness. You can and will want to apply this several times per day over your lip color and before bed. Your lips will look incredible in no time.
Algenist's brilliant lip treatment incorporates a dual-phase, vegan lip serum clinically shown to deliver fuller-, smoother-looking lips with visibly reduced lines and wrinkles within 10 days. It's a blend of a proprietary alguronic acid (that reduces lines and wrinkles, while protecting against environmental damage), vegan collagen (to plump) and microalgae oil (to hydrate and soften). Use it like a lip balm or overnight mask for healthier lips. It goes on like a serum and takes a couple minutes to dry down and absorb. Lips will be slightly more plump, very hydrated and more youthful looking.
Here is another device that uses pulsating vacuum technology. It claims to safely boost collagen production to reduce appearance of lip lines and wrinkles while increasing the look of lip volume. The kit also comes with a serum that contains hyaluronic acid plus a powerful blend of ingredients to boost collagen production and visibly increase the look of lip volume. Plus it also comes with Hydrapeptides – Hydrakiss (the lip looking things) that is a skin conditioning system that uses hyaluronic acid and peptides to increase the hydration and stimulate skin regeneration. When used together, the appearance of lip lines and wrinkles will be diminished, fullness and volume will be increased and your natural lip color will be restored.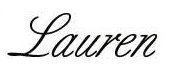 If you liked this post you might also enjoy 12 Of The Best Facial Cleansers For Aging/Sensitive Skin and 11 Of The Best Concealers For Mature Skin.
This post contains affiliate links which may give us a commission at no additional cost to you.
Are you following Fountain Of 30 on Facebook, Twitter, Instagram and Pinterest? We've got lots going on, so join in on the fun! Subscribe to our newsletter here. You don't want to miss a post and promise not to bug you to death. Join our Facebook Group called Growing Younger where women discuss everything good and bad about being over 50. Additionally Lauren hosts a bi-weekly podcast called Beauty is a Bitch! and an Instagram Live series called "Growing Younger Gabfest with Lauren."
Please pin!