I have grown to love bone broth! I was buying it at the store, but once I made it myself there was no going back. There is a HUGE difference and it's so easy to make. I will never throw away another carcass again! I just made the most delicious bone broth from my Thanksgiving turkey but this recipe works for chicken too.
Why Bone Broth?
Bone broth is packed with collagen and nutrients. It's like a healthier broth. The compounds glycosaminoglycans in the bone broth promote healing of body tissue, while the broth can also benefit your immune system and gut. Some of the nutrients you will get include B vitamins and minerals such as potassium, iron, zinc and phosphorus.
Since I brined my turkey with a ton of salt I did not add any, but if you want to add some Himalayan salt feel free to do so. Just be careful not to over-salt. I also brined my turkey with herbs such as rosemary, thyme and sage. Feel free to add herbs as you see fit. You can also use a lemon peel instead of orange but a friend clued me in to this trick which adds a lovely flavor.
Easy Healing Turkey/Chicken Bone Broth Recipe
Easy Healthy Turkey/Chicken Bone Broth Recipe
Here's how to make bone broth from turkey or chicken carcasses. It's super easy and super healthy. 

Total Time
10
hours
10
minutes
Ingredients
1

turkey or chicken carcass

It can have some meat and skin on it

1

large

sweet onion

quartered

6

cloves

peeled garlic

3

stalks

celery

cut into 3 inch pieces

1

bunch

flat parsley

2

bay leaves

2

orange peels

1.75

gallons

cold flitered water

fresh ground pepper to taste
Instructions
Place the carcass in a large stockpot. Add all the ingredients and and cover with cold water.

Bring to a boil and reduce the heat to low. Simmer for 8-10 hours.

Discard all the solids and strain the broth through a fine-mesh strainer into a large container. Ladle the broth into mason jars. Enjoy and refrigerate or freeze. It freezes very well.

This recipe is Gluten Free, Paleo, Whole30 and Anti-Inflammatory approved.
Have you made your own bone broth? Don't you think it's so much better than store bought? I make it whenever I can and freeze it. It's so yummy.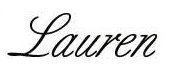 You may also like my other healthy recipes like Holiday Calorie Saver: The BEST Mashed Cauliflower Ever! and Recipe: Painless Turmeric Holiday Spice Balls.
Are you following Fountain Of 30 on Facebook, Twitter, Instagram and Pinterest? We've got lots going on, so join in on the fun! Subscribe to our newsletter here. You don't want to miss a post and we promise not to bug you to death. Oh and we also started a Facebook Group called Growing Younger for women to discuss everything good and bad about being over 40. Be sure to listen to Lauren talk about all things anti-aging on the new podcast "Beauty is a Bitch!"
Here are some other healthy soup recipes you might enjoy from some of my friends:
Instant Pot Lentil Soup Recipe
Pantry Vegetable and Pasta Soup
Homemade Carrot Ginger Soup Recipe
Avgolemono Greek Lemon Chicken Soup Recipe
Low Fat Butternut Squash Soup
Please pin!