My husband loves mashes potatoes and well, so do I, but my waist sure doesn't! So in preparation for Thanksgiving I have been working on and perfecting a superb substitute – Garlic Mashed Cauliflower. In fact, it's so good, I can't stop making them and in fact just made a new batch today. This recipe is vegan, anti-inflammatory keto, & paleo.
Ingredients:
1 head of cauliflower cut into 8-10 pieces
3 cloves of unpeeled garlic
1/4 cup Almond milk (can use coconut milk to make it anti-inflammatory)
salt & pepper to taste
You Need:
Double boiler
Immersion Hand Blender
Large mixing bowl
Instructions:
Place cauliflower and garlic in the double boiler and allow water to boil.
Cover and simmer for 25-30 minutes
When cooked, place cauliflower in a large mixing bowl
Squeeze garlic out of the peel into the bowl and discard the peels
Add almond milk, salt and pepper
Mix until you get to the consistency you like your mashed potatoes (I like mine a little lumpy).
Serve
It makes a ton, but it refrigerates and heats up well. These will most certainly be on my Thanksgiving table next to the mashed potatoes. Guilt free and delicious!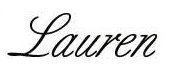 Are you following Fountain Of 30 on Facebook, Twitter, Instagram and Pinterest? We've got lots going on, so join in on the fun! Subscribe to our newsletter here.  You don't want to miss a post and promise not to bug you to death. Oh and we also started a Facebook Group called Aging Backwards! for women to discuss everything good and bad about being over 40.
Please pin!