Good Lord. It is so hard to keep up with all the handbag trends this season, but one that is back in a BIG way is an oldie, but a goodie: the chain link bag. If you already have a Chanel bag you are in luck. If you don't and can't quite afford one or want to spend the money, or if you are just looking to add another to your chain posse, there are some phenomenal options at virtually every price point.
Chain detailing was all over the Spring '16 runways so look for small chains, massive chain links or even chain link belted (yes, fanny pack) bags. It's sophisticated with a touch of stuffiness which is kinda cool. Beware, chain links add weight so be sure you find one that is comfortable for you packed with all the things you need to tote. If a large bag does not appeal to you, YSL offers a huge collection of small cross-body versions that are all covetable.
Here are some chain detailed bags to consider.
YES! I LOOK FORWARD TO #GROWINGYOUNGER
PLEASE SUBSCRIBE ME TO YOUR MAILING LIST.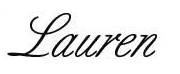 Are you following Fountain Of 30 on Facebook, Twitter, Instagram and Pinterest? We've got lots going on, so join in on the fun! Subscribe to our newsletter here. Oh and we are now on Snapchat too!