This is a sponsored post. Do you enjoy cooking, modern style and smart home technology but don't have a ton of space? Then the new Breville Combi Wave 3-in-1 Microwave at Best Buy may be right for you. This combination microwave that air fries and is a convection oven is truly amazing. This one appliance does it all!
Introducing the NEW! Breville Combi Wave 3-in-1 Microwave!
Air Fry, Bake or Roast and Microwave
This microwave lets you air fry (crunchy fries, brussel sprouts, chicken wings), bake or roast (whole chickens, lasagna, chocolate brownies) or simply microwave with even heat distribution.
YES! I LOOK FORWARD TO #GROWINGYOUNGER
PLEASE SUBSCRIBE ME TO YOUR MAILING LIST.
Breville Combi Wave Features
Create healthier chicken wings with the Air Fry function; enjoy family favorites such as roast chicken or decadent chocolate brownies quickly with the Convection Oven function; or defrost delicious soup and reheat your leftovers with the Inverter Microwave function. It cooks faster because it can alternate between cooking functions. The Combi Wave 3 in 1 also features Fast Combi and Cook from Frozen presets along with clever shortcuts powered by the Element iQ system. Smart algorithms steer power to where and when it's needed to create the ideal cooking environment designed to make your life easier in the kitchen. It does everything but put the ingredients together for you!
Stainless Steel Countertop Microwave
The brushed stainless steel casing provides durability and style and the exterior offers an attractive complement to your existing kitchen décor. The large 12.4″ turntable keeps food rotating. By turning food items as they are prepared, the turntable ensures even, thorough cooking. The compact 1.1 cu. ft. interior provides enough room for snacks.
The Combi has a 80% quieter soft close door – so no more microwave slams! It's also 50% quieter while in operation. Clever touches like child lock & mute buttons mean less beeps/bumps/clangs and more pops, bites and crunches!

Fast Combi Function
There is even a "Fast Combi" function so you can cook your favorite dishes faster. By combining a convection oven, grilling and microwave, it helps achieve the desired temperature and perfect results faster than traditional ovens. Forgot to take the chicken out of the freezer but want dinner in an hour? That's OK. The "Cook from Frozen" function is designed to perfectly cook different types of frozen food. The function is using the microwave convection and PowerGrill work alternately in two different cooking stages.
Enjoy evenly heated meals with consistent flavor. The convection technology uses a fan to circulate heat during the cooking process, effectively minimizing the number of hot spots and cold spots.
In fact, even if you have a larger kitchen you still may want one. I know I do. My one oven and microwave are not enough and not this smart!
Breville Combi Microwave at Best Buy
For more information visit Breville Combi Wave 3-in-1 Microwave at Best Buy.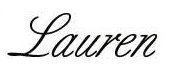 Are you following Fountain Of 30 on Facebook, Twitter, Instagram and Pinterest? We've got lots going on, so join in on the fun! Subscribe to our newsletter here. You don't want to miss a post and promise not to bug you to death. Oh and we also started a Facebook Group called Growing Younger! for women to discuss everything good and bad about being over 40. And check out Lauren's #GrowingYounger Car Confessions on our IGTV.
Please pin!