One trend I am totally obsessed with this season is the plaid jacket. You can call it a menswear style blazer, but not since the 80's when I would buy men's plaid jackets at a thrift store and roll up the sleeves have I wanted one so badly. The plaid blazer I am now coveting is the Veronica Beard Martel Dickey Jacket, but I am hesitant to spend $695 on a jacket I may or may not actually love on me. So I am going to do what I recommend all women do when it comes to a seasonal trend. I'll buy a cheaper version first.
If I wear it to death then I can justify the splurge on the real deal. I do not suggest doing this with a foundation piece or an accessory that you will wear for years and years. For those items I say, "invest the money." A cheaper version will not make your heart sing and that item you bought will instead sit in your closet collecting dust. I am just talking about the trendy items like a leopard print sweater, high waist button jeans (Old Navy works just fine), and snakeskin booties. Those you should get at Target, Zara, H&M and the like.
YES! I LOOK FORWARD TO #GROWINGYOUNGER
PLEASE SUBSCRIBE ME TO YOUR MAILING LIST.
So I set a budget of $150 and went on a search. Here are 9 plaid blazers I found.
Plaid Jackets For Under $150
1. Laundry by Shelli Segal Plaid Blazer w/Hoodie, $149
I had high expectations of this jacket because it is so much like the Veronica Beard one. It even has the removable sweatshirt dicky. So I ordered it. You can't see this from the picture but the plaid is printed on a poly blend. While it's great it has some stretch, the quality is subpar. It's going back.
2. H&M Jersey Jacket, $34.99
I tried this on and have to say for $35 it's a steal. It's unlined, but it has some movement.
3. ASOS DESIGN Dad Suit Blazer in Light Based Check, $73.50
This jacket really does look like one my dad might have worn in the 70's. It's perfect for the person who likes to stand out. ASOS is my go-to for trendy items I want delivered. However I was surprised their plaid jacket selection wasn't better.
4. Treasure & Bond Menswear Plaid Blazer, $109
This plaid blazer has a menswear-inspired fit that's totally on trend and I love the print. This could be a contender.
5. Loft Plaid Tweed Long Modern Blazer, $150
This black and white with a tiny bit of pink plaid is easy to pull off. In fact it might be a little boring but the quality of this jacket is one of the better ones for the price and it's lined.
6. Tommy Hilfiger Elbow-Patch Plaid Blazer, $139
This jacket is very preppy, isn't it? It even has elbow patches. I wish the buttons were dark, but buttons are easy to replace.
7. BB Dakota Just Checking In Plaid Blazer, $98
I am surprised I like the color of this print since I'm not a pink gal, but I do! However this jacket is unlined.
8. Trina Turk Canape Plaid Blazer, $129.97
It's not really a menswear style jacket, but it's plaid and ready for Christmas!
9. ASOS Parisian Tailored Longline Double Breasted Blazer, $48
I love the colors! And if you are looking for an affordable double breasted style, this is certainly one to check out.
Which plaid jacket is your favorite?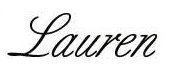 If you like this post be sure to check out How To Get This Jennifer Aniston All Black Look for Less and We Found 5 Of The Most Chic Fall Jackets For Less.
This post contains affiliate links which may give us a commission at no additional cost to you.
Are you following Fountain Of 30 on Facebook, Twitter, Instagram and Pinterest? We've got lots going on, so join in on the fun! Subscribe to our newsletter here. You don't want to miss a post and we promise not to bug you to death. Oh and we also started a Facebook Group called Growing Younger for women to discuss everything good and bad about being over 40. And check out Lauren's #growingyounger Car Confessions on our Facebook page.
Please pin!