It's no secret as we get older, our skin changes. Life events like menopause, hormonal changes and the reduced natural oil production that comes with age can seriously dry out your skin – all of which can lead to the appearance laugh lines and deep wrinkles. Then, if you're like me, there are also the sun (age) spots that start popping out from all those wasted hours sunbathing in our youth. Sure aging is a privilege, but why does our skin need to look it? If you have not done so already, it's time to invest in a foundation formulated for your aging skin.
We are lucky because now there are so many formulas available of foundations for mature skin. In my case I have been on the hunt for a super full coverage foundation that is also formulated for dry skin, that looks natural. Yes, I want my skin to look "naturally flawless." You might think this is a tall order, but it isn't. In fact I had a hard time culling my list down to just 7. These formulas offer a unique blend of benefits for your skin concerns like wrinkles, dullness, enlarged pores and age spots. Better yet, most are infused with the very same age-defying ingredients that are commonly found in your anti-aging skincare products. They include ingredients like skin-loving hyaluronic acid, collagen, vitamin C and peptides that improve texture and tone while providing the coverage you're after resulting in a glowing, youthful complexion.
Best Full Coverage Foundation For Aging Skin

YES! I LOOK FORWARD TO #GROWINGYOUNGER
PLEASE SUBSCRIBE ME TO YOUR MAILING LIST.
Here are 7 of the best super full coverage foundations for mature skin for every budget.
The name alone says it all! TCE stands for "This Covers Everything" and it really does! It's an illuminating, color-correcting, skin-nourishing concealer foundation that works to immediately reduce puffiness while providing completely flawless coverage. It's powered by cucumber extract to de-puff, Doll 10's Dermal Defense™ to protect and repair, collagen pigments, and vitamin C to visibly brighten your skin. It comes with a Skin Buffing Brush so you look airbrushed.
This liquid-crème makeup was specifically designed to camouflage all skin imperfections, including surgical and acne scars, tattoos, birthmarks, sun spots and varicose veins. Your skin will look flawless. But please don't rely on the SPF in this formula for sun protection. For one, SPF 15 is not enough and two, SPF in makeup is compromised so please apply a good sunscreen before you wear this (or any foundation for that matter).
When I heard this e. l. f . product was as good as IT Cosmetics' CC+ Cream with SPF 50+ but for (more than) half the price I had to check it out! Guess what? It's the perfect dupe! The coverage is amazing and it's infused with collagen, peptides and niacinamide known to plump, hydrate and smooth the appearance of skin. Yes it has less SPF but again, note – you should be applying a good sunscreen to your face before you apply any foundation, even if it has SPF.

This new foundation by a company that knows how to cover anything (including tattoos) went TikTok viral, so I had a hard time getting my hands on it. So, does it live up to the hype? Yes! It's both lightweight yet extremely full coverage. This vegan foundation is infused with apple extract and sodium hyaluronate to help nourish and hydrate skin. It's creamy, noncomedogenic and it minimizes the appearance of pores for a smooth, healthy look. I have never felt or seen anything like it. It's best for normal to dry mature skin. Trust me, try it.
I first heard about this foundation from an account I follow in Instagram (@mrjohnnyross). He tested it against the e. l. f. Camo CC Cream mentioned above. And let's face it, Dermablend is the OG of full coverage makeup. This weightless, breathable formula was clinically tested to visibly improve skin's radiance after 4 weeks. The full coverage visibly reduces the look of redness, discoloration, hyperpigmentation, dark spots and age spots, leaving skin looking even, radiant, healthy and youthful. It's also good on all skin types from oily to aging.
This 2-in-1 Foundation + Concealer performs as well if not better than some foundations that are four times the price. For less than $10 it provides full, matte coverage and doesn't cake even after a full day. Since it has concealer it covers really well and you can spot conceal those extra tough areas. It also comes in 45 shades so there is bound to be one that suits your skintone.
7. , $52
This formula is, in my opinion, the best foundation Dior has to offer right now. It is extremely full coverage yet lightweight so you can wear it all day and night and it holds up beautifully. It camouflages everything from sun spots to redness to perfection.
What is your favorite full coverage foundation?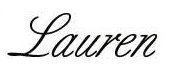 You may also like to read more of my anti-aging beauty posts like Splurge vs Steal: 8 of The Most Popular Beauty Dupes and Anti-Aging: The Importance Of Removing Makeup Every Night.
This post contains affiliate links which may give us a commission at no additional cost to you.
Are you following Fountain Of 30 on Facebook, Twitter, Instagram and Pinterest? We've got lots going on, so join in on the fun! Subscribe to our newsletter here. You don't want to miss a post and promise not to bug you to death. We also started a Facebook Group called Growing Younger for women to discuss everything good and bad about being over 40. Additionally Lauren now hosts a podcast called Beauty is a Bitch! and a weekly Instagram Live series called "Growing Younger Gabfest with Lauren."
Please pin!