I used to be all about handbags, but judging by my Imelda Marcos sized shoe collection, I am clearly shifting my obsession to footwear. As I do every fall, I research the shoe trends, pick the ones that appeal to my over 40 sensibilities and set out to update my wardrobe. I have barely paid off the previous month's credit card bill when I am ready to throw that baby down on more shoes, booties and boots. We've already pinpointed the overall style trends of 2019 women over 40 should know, and now I'm breaking it down further with a focus on the fall shoes.
Shoe Trends For Women Over 40
The fashion runways dictate what will be seen everywhere come September and therefore will be replicated and sold by every major retailer. So now you can afford all the trends no matter your budget. However, not all trends (fashion or footwear) are appropriate for women over 40. The good news is, shoe trends are much more forgiving than fashion trends, so you should wear whatever makes you comfortable. If you rocked Doc Martens in the 90's and don't want to embrace the combat boot trend again, I feel you. But if you do want to wear them, I say go for it!
Fall 2019 Shoe Trends
After examining the spring and fall collections I can tell you, designers are not exactly reinventing the wheel. They seem to be revisiting old trends and building upon them. What do I mean? Look for added embellishments, new shapes and unexpected materials. If you buy one shoe or boot that encompasses two hot trends at the same time…you scored huge! Also some trends are back from last year like leopard print (Yes!), white boots and metallic boots and shoes. Oh and the classic pointed toe pump is back in a major way, but if you are like me you already own a few pairs that will work for this upcoming season. So without further ado, here are the top 11 fall shoe trends for women over 40 for 2019.
YES! I LOOK FORWARD TO #GROWINGYOUNGER
PLEASE SUBSCRIBE ME TO YOUR MAILING LIST.
1. Combat Boots
I wore them in the 80's, again in the 90's and now I wish I had kept them! The combat boot is officially back. It's the perfect counterpart to ultra-feminine dresses and looks just as good with jeans and a feminine sweater. The key to pulling off combat boots is to make sure the rest of your ensemble is feminine. You want a yin yang effect. I found many pairs of combat boots with rhinestones and flowers. So believe it or not you can even find a feminine pair of combat boots!

2. Strappy Sandals
I know this may go against everything you have been told, but minimal, strappy sandals are being worn this year well into fall. Bottega Veneta's square-toe sandals (two trends in one) were already seen everywhere at NYFW Spring 2020 so I am sure they will be knocked off soon. If you don't want to pay designer prices, but want them Zara and BY FAR are making elegant barely-there sandals that are perfect for the office or evenings. Pick any heel height you like, kitten or stiletto, just be sure to lace up!

3. Square Toe Shoes
As mentioned above square toes are the shape du jour thanks to Bottega Veneta. Now before you tear your closet apart looking for the pairs you wore in the 90's, these styles are updated. The square toe line is super exaggerated on closed toe shoes and boots. If you are like me and find square toe shoes uncomfortable and ugly, sit this one out. I will feel just fine wearing my pointy toe shoes (still in) for another season.

4. Fall Florals
Pack your summer floral pieces in favor of darker and earthier shades for autumn. Erdem, Brock Collection and Zimmermann all presented collections with yellow, blue, and orange flowers against a dark background to signal this is indeed a fall shoe trend. You'll find the print on everything from flats to knee-high boots.

5. Animal Print Shoes & Boots
A woman can never go wrong with an animal-print boot or shoe. While leopard was hot last fall I have also noticed zebra and cow prints for this season. Treat them like a neutral and wear them with any color or patterned outfit.

6. Buckle Shoes
You might have noticed multi buckle booties last fall, but now you are going to see buckles on flats and stilettos, adding edge to traditionally more feminine footwear. Again, I love this style worn with more feminine fashions.

7. Funky Heels
Alexander Wang started the sculptural heel trend a few years ago. Now shoe designers have taken it a step further. While heels this season are works of art, be sure they are comfortable to walk in.

8. Mary Jane Shoes
I have loved Mary Janes since I was a child. I am always thrilled when they come back in style every handful of years. This also justifies spending money on the Manolo Blahnik Mary Jane's because after 10 years of eyeing them, I should just take the plunge already.

9. Slouchy Boots
I wore these in the 80's and again in the early aughts so this is one of those trends I am on the fence about. Right now I don't care for slouchy boots, but who knows? The ankle boot version is starting to grow on me and they would look great with jeans. Hang tight, more brands are sure to jump on the bandwagon a little further into the season.

10. Houndstooth, Plaid and Tweed Fabric
At first glance these fabric covered shoes may seem a a bit odd, but eventually they will grow on you and you will begin to see them everywhere. Mark my words, they are a subtle way to amp up an otherwise boring black outfit.

11. Snakeskin
You might argue snakeskin is an animal print, but I contend it is a reptile. Besides, I am on the prowl for the perfect pair of snakeskin booties this season. I wore my leopard print booties all last year. Even though they are still on trend (see above) I want to branch out a bit and add a colorful pair of snakeskin booties to my collection. I already have pumps. I'm missing booties. Wear them like a neutral and you will never take them off. You don't think this is a trend? Nordstrom has 8 pages of snakeskin shoes and boots online.

What's your favorite shoe trend this season?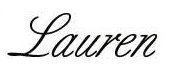 You may also like to read How To Wear The Latest Strappy Sandal Trend and 5 Best Investment Shoes for Women Over 40.
This post contains affiliate links which may give us a commission at no additional cost to you.
Are you following Fountain Of 30 on Facebook, Twitter, Instagram and Pinterest? We've got lots going on, so join in on the fun! Subscribe to our newsletter here. You don't want to miss a post and we promise not to bug you to death. Oh and we also started a Facebook Group called Growing Younger for women to discuss everything good and bad about being over 40. And check out Lauren's #growingyounger Car Confessions on our Facebook page.
Please pin!