It doesn't matter how much money you have to throw around, there's no question women feel very strongly about affordable denim. While I love my Rag & Bone jeans, I own more than a few pairs of jeans under 100 dollars (heck under $50) and I bet you do too! As much as I adore my denim (I wear them almost every day), spending $300 plus on them isn't always the most responsible option, especially nearing the holidays.
Finding the perfect jeans for most body types is a tall order, and yet, that's all we desire right? We want them to fit well, be comfortable and look great. So here are my top 9 denim picks (a few came recommended by friends since I truly don't own every brand here, but I may soon). Besides, can you really have too many pairs of skinny jeans? They are like leggings and truly a wardrobe foundation.
9 Must-Have Jeans Under $100
YES! I LOOK FORWARD TO #GROWINGYOUNGER
PLEASE SUBSCRIBE ME TO YOUR MAILING LIST.
These are my personal favorites. I must own 5 pairs of Rockstars which include velvet. Pick any wash/color you want, just make sure they are Rockstars. They make everyone's body look great (they hold you in without being restricting) and I find myself reaching for them ALL THE TIME. I have turned more than one friend on to Rockstars and they are always shocked some of my favorite jeans are under $50! Apparently I have developed the reputation for being fancy. Now the cat is out of the bag and you know my secret.
More than one friend has raved about these jeans. They have the name Cheeky because they are engineered to make your posterior look pert. This straight leg jean has a super-high rise and a raised back hook seam that lifts and tightens and doesn't slip exposing that skin you don't want to peek out. Plus, they feature "Happy Pockets" which are set higher and closer together for a bouncy, lifted look. It's all about the pockets my friends. They come in many color ways too.
These jeans with subtle fading are super soft and comfortable. More importantly they look more expensive than they are.
I own quite a few pairs of Kut From the Kloth but these slim boyfriend jeans are by far my favorites. They are very forgiving and always look great. That means they look more expensive than they really are.
There was a time in my younger life ALL I would wear were Levi's! And now that they offer these affordable mid rise tummy-slimming skinny jeans I'm all about them again! It's funny how we come full circle.
I adore the color of these jeans and while they are skinny cut, the ankles have more of a flattering flair. They also have just the right amount of stretch yet keep their shape all day and night long.
This is another brand from which I own a few pairs. While I like my jeans with a few tears I don't want them destroyed because I'm not 16. These look lived in but not sloppy. Also note they have nice large back pockets so your rear looks fab.
I LOVE that H&M's premium line still comes in under $50, don't you? I realize you can buy jeans at H&M for $30 but pay the extra $15 so you can have the added advantage of shaping with technical stretch that holds and shapes the tummy, thighs, and seat, while keeping their shape! Besides, most of the cheaper H&M jeans don't fit well and look well, cheap.
I own a few pairs of Madewell jeans and most start at $128 but I love these demi-boot cut jeans under $100 which showcase your shoe game ever so brilliantly. They have a nice high 9 1/2″ rise and an extra layer of that holds your belly in thanks to their supersleek Magic Pockets.
Do you agree with my 9 must-have jeans under $100 picks? If I left your favorites off my list please let me know.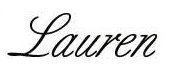 Here are so other related posts you might be interested in checking out; Full Figure Fashionistas Can Look Darling In Denim and Fall Statement Pieces Looks For Less.
Are you following Fountain Of 30 on Facebook, Twitter, Instagram and Pinterest? We've got lots going on, so join in on the fun! Subscribe to our newsletter here.  You don't want to miss a post and promise not to bug you to death. Oh and we also started a Facebook Group called Aging Backwards! for women to discuss everything good and bad about being over 40.
Please share this pin!