It's a zoo out there! Animal print fashion like leopard and tiger prints are once again HUGE for Fall 2019. (Are you tired of the leopard print midi skirt yet? I'm not!) But there is a new (old) animal print poised to win you over this season. It's the zebra print trend and its black and white stripes are making me swoon. Zebra prints were all over the Fall '19 RTW runways in shows by Saint Laurent, 3.1 Phillip Lim, Proenza Schouler, Altuzarra, Alice + Olivia and Versace. If you are over 40 can you get away with wearing this trend without looking tacky? Of course you can. I'll show you how to wear zebra prints, how to style them and where to shop.
How To Wear Zebra Prints
I have maintained that a leopard print is basically a neutral and can be worn with anything. Well, now I feel the same way about zebra prints. It's easy to style this print with black but try adding a pop of color like hot pink to make it really pop.
Another style tip is to layer it on! In other words, it's no longer necessary to choose between leopard, tiger or zebra. I'm asking you to think abut really embracing chaos and mix and match animal prints. Yes, sorta like Geranimals (remember those?). Why not mix snakeskin pants with a leopard top and a zebra coat? You can pull this look off, you just need to bring your attitude. The reason it works is because most animal prints have one common color, usually black, or often dark brown.
YES! I LOOK FORWARD TO #GROWINGYOUNGER
PLEASE SUBSCRIBE ME TO YOUR MAILING LIST.
If you are not OK with mixing zebra with other animal prints you can go head-to-toe with one print and still look amazing. If you wear all zebra print, make sure the size of the print of each of the pieces are different from each other (large and small) or try different colors of zebra print. Most of the time you will find the black stripes on a white or neutral ground for zebra print, but designers are using the bold stripes on bright color backgrounds too. So go ahead and mix it up.
If the whole concept of zebra print seems too wild to you, try the trend in small doses. You can wear a zebra belt, scarf, shoes or sunglasses. A little bit of wild goes a long way.
My Zebra Print Look:
I styled this Ann Taylor coat around basic black, but I added some texture to my accessories. The Jimmy Choo black patent adds a slick contrast to the natural print and my shoes are spiked!
Trench: Ann Taylor Zebra Print Trench, $189 (current) (gifted)
Top: H&M V-Neck Top, $12.99 (current)
Pants: Prada (old)
Shoes: Christian Louboutin (old)
Clutch: Jimmy Choo Emmie Patent Clutch, $750 (current)
Sunglasses: Dior 'Composit 1.0S' 62mm Sunglasses, $610 (current)
Shop The Zebra Print Trend
Here are some of my favorite zebra pieces for you to shop the trend right now.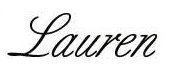 You may also like to read more styling tips like 9 Fall 2019 Fashion Trends To Avoid When You're Over 40 and How to Look Chic in Camo When You're Over 40.
Photos: Gretchen Murcott
This post contains affiliate links which may give us a commission at no additional cost to you.
Are you following Fountain Of 30 on Facebook, Twitter, Instagram and Pinterest? We've got lots going on, so join in on the fun! Subscribe to our newsletter here. You don't want to miss a post and promise not to bug you to death. Oh and we also started a Facebook Group called Growing Younger for women to discuss everything good and bad about being over 40. And check out Lauren's #growingyounger Car Confessions on our IGTV.
Please pin!