My name is Lauren and I have a belt problem. Well not really a problem, more like an addiction. I LOVE a good statement belt! And I believe it is worth spending money on designer belts.
Why I Love Belts
I think my love for belts started in the 80's when I would wear one low on my hips. Back then they were wide and loud. Talk about a statement! It only rivaled my big hair! I owned a few such belts, but there are two I remember vividly. I would "borrow" my mom's black 5″ wide alligator belt with a giant brushed gold buckle whenever I could sneak it out of her closet. The other was my dad's 70's Gucci belt with the brass double G buckle that was situated on an orangey-brown suede leather. In fact, I still have both belts and wear them sometimes to this day!
Then for years I didn't really wear belts. However, I noticed after having kids my waist and two spinal surgeries my waist was disappearing and my pants were falling down. I now needed a belt out of necessity. So I looked in my closet and found a belt my parents had brought me back from a trip to France years prior that had been collecting dust. It was a thin black croco print leather with this silver "H" and I thought, "Oh my God, it's Hermes!" I had no idea. I pretty much wore it every day for the next 3 years and it's rather destroyed but I still love it.
YES! I LOOK FORWARD TO #GROWINGYOUNGER
PLEASE SUBSCRIBE ME TO YOUR MAILING LIST.
Why I Spend Money On Designer Belts
Since then I have upped my belt game and have added my beloved signature black Gucci belt, a Valentino reversible belt (which I wear almost all the time now), a wider Hermes belt, a Louis Vuitton belt and my Beltini belt with the big turquoise burst buckle on a leopard pony hair strap. See my belts in the photo above. Now belts are as important to me as choosing a bag or shoes. Here's why.
Belts Give You a Waist
After we have children and head into middle age the waist becomes more elusive. It was like overnight it evaporated and I became a little 2 dimensional. And one way to look thinner instantly is to give yourself a waist. Wherever that buckle is it's going to grab attention. So if I want it at my waist I wear my Gucci belt with my jeans. If I want to create a cinched waist I wear it higher up over a top to bring the eye in at the smallest part of my midsection. The focus then goes up and away from my stomach. If you add a top with some shoulder definition to your look your waist will then appear a little smaller still.
See? The 80's weren't all bad, I learned this style trick way back then. I had simply forgotten.
A Belt Can Elevate Your Outfit
One of the main reasons I wear a designer belt most of the time is because it elevates the rest of my low end outfit. That's right. When you see me wearing my Gucci belt chances are pretty good I have paired it with my Old Navy Rockstar jeans (for which I paid $30), a top I bought at Target and a jacket from Zara. I love dressing high/low but I spend the most money on my bags, shoes, coats and belts. That's my secret and I'm sharing it with you.
Low Cost Per Wear On Belts
Anyone who knows me knows I live and die by the cost per wear equation. If I know an expensive designer item is something I will wear constantly and for years to come, it is worth the investment because I can get the cost down to pennies per wear. Conversely if I instead buy something cheaper but I really don't love it in my heart, it will collect dust in my closet until I am ready to give it away. So that belt I paid $50 for and only wore only twice was $25 per wear. The Gucci belt I paid $460 for but wore at least 4 days per week now costs me $2.40 every time I wear it. And that was just for the first year of ownership. It keeps amortizing over the years because the belt is a classic and one I will wear for years! See how my math works? If not, here is a great explanation of cost per wear.
Invest In Quality Designer Belts
Therefore I invest in quality over quantity when it comes to my belts. I prefer a belt with a memorable buckle on a leather strap. Find one you can wear day in and day out as your signature belt. Make sure you buy a size they fits in your jeans as well as around your high waist. Buy the larger size and take it to a shoe repair place and have them poke some extra holes in the leather if you can. That's my trick. Here are some belts that are worth the investment.
13 of The Best Designer Belts

1. Gucci GG Marmont Leather Belt with Shiny Buckle, $520
2. Burberry Monogram Motif Leather Belt, $440
3. YSL Cintura Leather Belt, $525
4. Givenchy GV3 Leather Belt, $450
5. Hermes Leather Belt, preowned from $500
6. Valentino Garavani VLOGO Reversible Leather Belt, $570
7. Louis Vuitton Belt, 85 cm, pre-owned, now $710
8. Bottega Veneta Intrecciato Leather Belt, $650
9. Beltini Santa Monica Turquoise Burst Buckle, $60 & Leopard Pony Hair Belt Strap, $60
10. Coach Signature Buckle Reversible Belt, 32mm, $150
11. Lowe Reversible Leather Belt, $490
12. Versace Leather Belt, $495
13. Balenciaga BB Croc-effect Leather Waist Belt, $495
Which belt is your favorite? Would you spend money on a designer belt?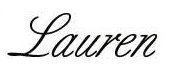 You may also like to read What Is Really The Difference Between Fashion and Style? and 9 of The Best Fall 2022 Fashion Trends for Women Over 50.
This post contains affiliate links which may give us a commission at no additional cost to you.
Are you following Fountain Of 30 on Facebook, Twitter, Instagram and Pinterest? We've got lots going on, so join in on the fun! Subscribe to our newsletter here. You don't want to miss a post and promise not to bug you to death. We also started a Facebook Group called Growing Younger for women to discuss everything good and bad about being over 40. Additionally Lauren now hosts a podcast called Beauty is a Bitch! and a weekly Instagram Live series called "Growing Younger Gabfest with Lauren."
Please pin!