When I think about oversized buckles on shoes and bags I immediately think of Roger Vivier who has been making his iconic buckle shoes since the 60's. Yet it was when I was walking by a Zara store this past fall I noticed a belt with a massive square crystal buckle I thought "I sorta need one of those." Then of course I promptly forgot, because that's how I roll.
The Oversized Buckle Trend
Last week I ventured into my local Gucci store (if I had $10K to blow I would head straight there by the way) and I saw my favorite double G belt with an oversized buckle and then I was thinking, "It's a trend. And one I must own." So I did what any woman with a laptop would do, I went shopping.
It turns out I didn't need to look that hard. Oversized buckles are on everything from shoes, to bags to jewelry and of course, belts. And since it's an accessory I am of the school of thought "the bigger the better!"
YES! I LOOK FORWARD TO #GROWINGYOUNGER
PLEASE SUBSCRIBE ME TO YOUR MAILING LIST.
How To Wear The Oversized Buckle Trend
It goes without saying that you should only wear one item with a big buckle at a time. If you have them on your feet, keep your belt buckle smaller. If you are wearing a giant belt buckle, skip the bag with the oversized buckle that day. The one makes a statement all on it's own.
Let's shop!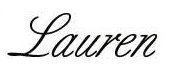 You may also like to read more of my style trends posts like 10 Teddy Bear Coats for Under $100 To Buy Right Now and The Boots I Can't Stop Wearing.
Are you following Fountain Of 30 on Facebook, Twitter, Instagram and Pinterest? We've got lots going on, so join in on the fun! Subscribe to our newsletter here. You don't want to miss a post and promise not to bug you to death. Oh and we also started a Facebook Group called Aging Backwards! for women to discuss everything good and bad about being over 40.

Please pin!