Who doesn't love a soft, cuddly teddy bear? Well if you live somewhere cold, you need to be wear one this winter. Teddy bear coats are a huge trend. And by huge I truly mean they are massive. Yet, if are are looking for warmth, a teddy bear coat is the way to go! They are often called faux fur, but either way, they are snuggly soft.
The Teddy Bear Coat Makes A Statement
I am of the belief you can't have too many coats (you really need to see my coat closet, it's a little insane). This is particularly true if you live in a cold climate during the winter. Since my coats tend to be my statement pieces I like to have a few chic options and my current favorite are teddy bear coats. Designers like Max Mara, Miu Miu and Burberry all showed them on the runways, but now they are having a major fashion moment. Better yet, you don't need to spend designer prices to look chic.
How To Wear A Teddy Bear Coat
Be warned, I can say from experience, you will not look slender in a teddy bear coat. They are hulking so if your goal is to look skinny, this may not be the coat fr you. However, they are so warm and cuddly how can you resist? Besides, everyone is wearing them so clearly it's OK. And just be sure to wear skinny leg pants under them. Another bonus it because they are so warm. you won't need a thick sweater underneath.

YES! I LOOK FORWARD TO #GROWINGYOUNGER
PLEASE SUBSCRIBE ME TO YOUR MAILING LIST.
Shop Teddy Bear Coats Under $100
Here are 10 teddy bear coats under $100 eachHow To Get This Warm and Fuzzy Sandra Bullock Look for Less.

Which one (or few) teddy bear coats speak to you?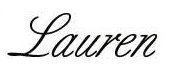 You may also like to read Here's How To Still Look Cute In The Snow and How To Get This Warm and Fuzzy Sandra Bullock Look for Less.
Are you following Fountain Of 30 on Facebook, Twitter, Instagram and Pinterest? We've got lots going on, so join in on the fun! Subscribe to our newsletter here. You don't want to miss a post and promise not to bug you to death. Oh and we also started a Facebook Group called Aging Backwards! for women to discuss everything good and bad about being over 40.