Some trends take me a while to warm up to (off the shoulder tops) and some I like right away, like this one. Yes, the one-shoulder trend is nothing new – if you remember the 70's and 80's. Yet, for a younger generation this trend is probably groundbreaking. Don't worry, if you sported the off the shoulder look that was so on-trend last summer (and will be again this summer) you can probably pull this one off too. Just remember you need a really good strapless bra! You will also need well-toned arms and shoulders. If you have any skin spillage over the top of the bra (that area between your boobs and arm) avoid this trend.
Speaking of shoulders, I am going to go off on a tangent here and beg women over the age of 40 (OK of any age really) to please stop wearing cold-shoulder tops! I hate this trend so much it makes my eyes bleed as badly as Crocs (and you KNOW I hate Crocs). They scream middle age. The say "hey, this one part of my arm still looks pretty good." Guess what? So does that area on every human. They look ridiculous. Trust me. I'm on a one woman mission to kill this awful trend. Please help. I digress.
If you still hit the gym at least twice a week the one-shoulder look is something you can probably carry off again. Try a simple top with jeans or a jumpsuit (I love the one shoulder jumpsuit).
YES! I LOOK FORWARD TO #GROWINGYOUNGER
PLEASE SUBSCRIBE ME TO YOUR MAILING LIST.
Here are some one shoulder tops, dresses and jumpsuits for you to consider. And I hope you do. Throw those cold shoulder tops away…or burn them. Thank you.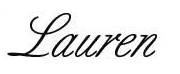 Are you following Fountain Of 30 on Facebook, Twitter, Instagram and Pinterest? We've got lots going on, so join in on the fun! Subscribe to our newsletter here. Oh and we are now on Snapchat too!