Originally published October 15, 2014 and updated with new information.
I have fairly thick, wavy/sometimes curly hair and while I love a good blowout as much as the next woman, I don't have the time to run out too often to get one, and am inept at blowing my hair out myself. I've had a few Keratin treatments in the past, but frankly, on me they only last a few weeks so they are a bit of a waste of my time and money. Not to mention any treatment that requires a gas mask makes me a little nervous for obvious reasons. So when I was asked to try a Supersilk hair smoothing treatment I didn't really jump at the opportunity, but I should have …now that I have experienced it first-hand.
What Is Supersilk?
Like Keratin treatments the Supersilk™ Smoothing System by Brocato tames frizz, subdues out-of-control curls, and makes hair smooth and sleek. However, unlike Keratin, Supersilk is 100% formaldehyde-free and made with proprietary Nano Silk Amino Acid Complex that literally infuses silk into the bonds of the hair. Its active ingredient is Sericin, which is a protein produced by the silkworm as it emerges from the cocoon and transforms into a moth.
YES! I LOOK FORWARD TO #GROWINGYOUNGER
PLEASE SUBSCRIBE ME TO YOUR MAILING LIST.
Supersilk's unique molecular structure creates a smooth, sleek, lustrous effect on the hair. It's stronger and more durable than keratin. Given its ability to reduce out-of-control volume, repair damage, improve manageability and decrease drying time – curly haired women leading an active lifestyle no longer have to feel limited by workouts and humid weather – for up to 12 weeks.
Supersilk Benefits
• 100% FREE of formaldehyde, phthalates, sulfates and parabans
• Tames frizz
• Reduces drying time
• Reduces out-of-control volume
• Versatility
• Repairs damage
• Full: Lasts 4-8 Weeks / Express: Lasts up to 10 days
• Improves manageability
• Minimal color lift
• Perfect for all hair textures.
• Spray-on application
• Safe & Sustainable
The Supersilk Difference

• GLYOXYLIC ACID – "The Bond Breaker" loosens the bonds in the hair. When bonds are tight, hair is curly and when they are loose, hair is smooth.
• SERACIN – "The Deep Healer" smooths, deep heals and strengthens hair.
• SERASEAL – "The Protector & Shine Giver" "Seals" the cuticle, protects and creates silky smoothness and shine.
You may be thinking (like I was) "is this really any different?" Well as someone who has had both treatments I can tell you emphatically – it is. I recently met Supersilk guru stylist Dominik Mager at Jeff Chastain Parlor Salon here in NYC and had no idea what to expect. I requested I made sure to walk in to the salon with my hair un-styled, product-free and au-natural frizzy – as I am, sadly most days. The process actually isn't much different than a Keratin treatment. Dominik first washed my hair with a special shampoo and quickly dried it. He then sprayed and saturated the Supersilk treatment on my hair which needed to process for 35 minutes (it can be a bit longer for those with thicker/curlier hair). I was warned that I may feel a slight tingling on my scalp which I liken to having hair color applied to a clean scalp…it itched a little, but that was it. Then my hair was blown out again and flat-ironed. There was no toxic smell, no burning eyes and no gas masks! In fact, Dominik and I talked the entire process. Unlike a Keratin treatment my hair was not poker straight and limp. It had body. Dominik also informed me I could wash my hair right away…but why would I? I looked fabulous! However the true test was going to be when I tried styling my hair myself at home.
Before and After

Supersilk Professional Products
Dominik gave me some Brocato Supersilk products to take home to help extend the results of the treatment (hopefully for 12 weeks). The take-home products were: Supersilk Pure Indulgence Shampoo, Supersilk Pure Indulgence Conditioner, Supersilk Pure Indulgence Leave-in-Treatment and Supersilk 8x Leave-in Treatment Spray. He also informed me Supersilk is safe and effective for hair in any condition…even bleached, just colored, under-nourished and over-styled hair. Home styling options include letting hair air dry for for soft, natural texture; blow dry for body and waves; curl to create shape or flat iron for a sleek, straight look. Hair gradually returns to its natural texture but with continued use the health of the hair improves. With each subsequent application hair becomes stronger and more revitalized and those with dry, damaged hair have come back after 2-3 applications with silkier, more moisturized tresses.
I was dying to try styling it myself, but out of habit (mostly from having a good blowout) I waited 2.5 days. I washed and conditioned with the provided shampoo and conditioner and then combed through a bit of the leave-in-treatment. I didn't have a round brush (I ran out a bought one the next day though) and used my paddle brush and could not believe my eyes. In 5 minutes I had beautiful, smooth, dry hair! I have NEVER in my life been able to completely dry my hair in 5 minutes. It normally takes me 15-20 minutes to dry my hair and then I have to flat iron it, leaving it looking dry and damaged. I didn't even need a flat iron! I sprayed a bit of the treatment spray and was skipping out the door. 5 minutes. Unbelievable.
Styling Hair At Home
So far I can't say enough about this treatment other than it's life changing and I am a new and possibly life-long customer! Not only will I be back for more, I will tell anyone who is getting keratin treatments to get with the Supersilk program. This smoothing service takes roughly 90 minutes and costs $150-$495. For those wanting a more affordable option there is Supersilk Express which is a 10 day extended blowout service for $50-$95.
Learn more about Brocato's Supersilk™ Smoothing System and visit supersilksmoothing.com. If your salon doesn't provide the treatment…ask them!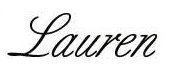 Disclosure: Services received for review, but opinions are my own.
You may also like to read How To Adjust Your Wardrobe When You Change Your Hair Color and News On The Hair Front From The Pros At Sassoon Salon Chicago
Are you following Fountain Of 30 on Facebook, Twitter, Instagram and Pinterest? We've got lots going on, so join in on the fun! Subscribe to our newsletter here. You don't want to miss a post and we promise not to bug you to death. Oh and we also started a Facebook Group called Growing Younger for women to discuss everything good and bad about being over 40. Be sure to listen to Lauren talk about all things anti-aging on the new podcast "Beauty is a Bitch!"
Photos: Fountain Of 30
Please pin!