There was a time when I thought my Chanel bag was only for evening. Well, THOSE days are over. I realized it was just collecting dust in my closet so I have been taking it out for day more. I am typically fairly casual in my personal style. I work from a home office and am otherwise running errands when not being a soccer mom. So my daily uniform typically consists of jeans.
YES! I LOOK FORWARD TO #GROWINGYOUNGER
PLEASE SUBSCRIBE ME TO YOUR MAILING LIST.
I am also loving this Madewell sweater because it is extremely soft. I have no idea what it is made of, but it's yummy and has super wide sleeves. I am very into sleeve details these days and I wear a lot of Madewell. As you can see I do the half tuck and I was doing it before it was a "thing" and it's not just to show off my Hermes belt which I have been wearing pretty much daily for the past 10 years. Truth? I have such bad metal allergies I actually get a rash from the tabs on the back of buttons on my jeans! I'm not even joking. Wish I were. So the tuck keeps me rash free. TMI? When it goes out of style I will still be doing it.
Also a hat is for the obvious bad hair days. We all have them, right?
get my look
Sweater; Madwell Button-Sleeve Pullover Sweater, $75
Jeans; Paige Transcend Black Ultra Skinny Jeans, $139.30
Belt; This Hermes belt is similar, $789
Booties; My Madewell Booties; are from last year and sold out but these Madewell The Alicia Boot, $198 are similar.
Hat; San Diego Hat Company Black Cowboy Hat with Bow, $77.95
Bag; Chanel Classic Jumbo Double Flap Bag, $500
Sunglasses; Ray-Ban Small Original 55mm Aviator Sunglasses, $153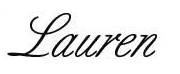 Are you following Fountain Of 30 on Facebook, Twitter, Instagram and Pinterest? We've got lots going on, so join in on the fun! Subscribe to our newsletter here. Oh and we also started a Facebook Group called Aging Backwards for women to discuss everything good and bad about being over 35.
Photos: Fountain Of 30