Have you considered the jumpsuit trend for fall? You really should. They are hot this season and for good reason. Why? Well for starters they are very versatile. You can take a halter style jumpsuit, add a white button-down underneath and layer on a jacket. Or you can easily wear one all day with booties and simply swap out your shoes for heels and wear it for night. Most jumpsuits will carry you about 9 months if you buy one in a solid color and by adding a jacket you can wear it practically all the time,
Secondly, if you are over 40, jumpsuits hide a myriad of problem areas like, legs. They are a no brainer if you have veins or legs you just don't feel like showing off on a particular day. Also you can wear a long sleeve jumpsuit to hide arms if that is an issue.  And you can wear one with a cinched waist or belt style to show you have a waist.
Basically jumpsuits are the perfect one and done style solution. I picked out a lot of jumpsuits below and you may notice most are solid black. I did this on purpose and not just because I am a New Yorker (black is our signature color). Black jumpsuits are most flattering and will get you the most bang for your buck. Why? Because you can wear it all the time! Nobody will figure out you are wearing it so much as long as you change up your accessories and they way you style it. Add pops of color in other places like your jacket, shoes and/or bag.
YES! I LOOK FORWARD TO #GROWINGYOUNGER
PLEASE SUBSCRIBE ME TO YOUR MAILING LIST.
I also picked some colored and patterned jumpsuits but keep in mind you will probably wear them less because they will stand out more and be more memorable. It all depends on how much you love this trend. I would buy a few; one black, one in a rich velvet and one in a floral pattern, but that's just me.
Shop for jumpsuits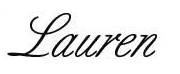 For more Fall trends read Wearable Trends: Try A Tuxedo Stripe and How To Wear Velvet In The Day Time.
Are you following Fountain Of 30 on Facebook, Twitter, Instagram and Pinterest? We've got lots going on, so join in on the fun! Subscribe to our newsletter here. Oh and we also started a Facebook Group called Aging Backwards for women to discuss everything good and bad about being over 35.