I am totally into sleeve details and have you noticed they are everywhere now? Thankfully at every price point. So keep an eye out for tier ruffle tops and sweaters and snap them up like I have. I'm talking about shirts, sweaters and even sweatshirts. They look great an practically everyone and if there is anything you want to hide about your arms (like you have not picked up your hand weights since summer) here is a way to show your style.
I prefer one to three tiers, more than that and it can get a little crazy and overwhelming. Also the tiers pop better when there is no pattern and are in a solid color. I have been going slughtly crazy with this trend and purchased a sweater from Madewell (shown below) and a sweatshirt also shown below. And who is to say I will not buy more?
HOW to wear a tier ruffle top
I think it's best to let the arm details be the standout of your outfit so keep whatever you are wearing on the bottom fitted since you will have volume in your top. Opt for skinny jeans, skinny pants or a pencil skirt. Also remember you are going to need a coat or jacket with wider cut arms so you can get all the fabric in there and still be comfortable.
YES! I LOOK FORWARD TO #GROWINGYOUNGER
PLEASE SUBSCRIBE ME TO YOUR MAILING LIST.
Oh and you will notice I did not include any picks with cold shoulder cut-outs. That was on purpose. One, because I literally detest the trend (I have a visceral reaction to cold-shoulder tops of any kind). Two, with tiered arms open shoulders are overkill. Two trends in one piece make me itch. I personally think cold shoulder tops are just really obvious and stale on women over 40 so try this trend to replace it.
SHOP FOR TIEr ruffle tops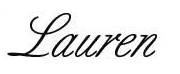 Here are some other trends I love on women over 40! A Little Mustard on the Side and Trend To Try For Fall: A Jumpsuit
Are you following Fountain Of 30 on Facebook, Twitter, Instagram and Pinterest? We've got lots going on, so join in on the fun! Subscribe to our newsletter here. Oh and we also started a Facebook Group called Aging Backwards for women to discuss everything good and bad about being over 35.