I have a confession…I look at Mother's Day gift guides for inspiration for myself. Sadly my mom is no longer with us, so I also like to give gifts to my girlfriends (who are also moms) because I believe we should all celebrate each other. Besides it takes a village does it not? And who doesn't like to receive a gift and feel loved on this day? I have found some unique Mother's Day gifts and some that are tried and true. Any way you slice it, I have put together Mother's Day gifts that might not be unique but will be treasured. So if you are looking for Mother's Day gift ideas…here are 11 of the best Mother's Day Gifts 2022.
Mother's Day Gift Guide
YES! I LOOK FORWARD TO #GROWINGYOUNGER
PLEASE SUBSCRIBE ME TO YOUR MAILING LIST.
This Mosi all-in-one infuser simplifies how and where she brews the perfect cup of anything! She can enjoy loose leaf, coffee, matcha, cold brew, and other infusions anywhere at any time. The infuser (and its parts) are durable, shatter resistant, leak-proof, BPA & BPS Free and dishwasher safe. Available in two colors.
Mom's hair probably took a beating this winter, so why not give her professional salon quality products that will help turn it around? The Alfaparf Milano products in this set are sulfate, paraben and paraffin free and specifically for dry hair to moisturize, nourish, detangle and soften the hair fiber. I'm a huge fan.
One of my pet-peeves about iWatches is the homogenized (boring) look. Yes, you can dress it up with an Hermes leather band, but that's worth more than the watch! How about this blinged-out Swarovski Crystal band? I love that it lines the face as well. Let's face it, her iWatch will never look boring again and you can probably see it from space. This band fits all Series 1,2,3,4,5,6,7,SE.
This tray from Mark & Graham is ideal for organizing bar carts, coffee tables or dresser tops. With a high gloss lacquer finish, built in handles and decal monogram, this tray makes a timeless gift for every home and can say whatever you want it to say.
It's a little scary out there these days. Tell Mom (or your girlfriends) that their safety is of the upmost importance to you. This colorful and LOUD alarm is designed to deter an attack. It's easy-to-use, non-violent, travel-safe and even has a flashing strobe light so nobody can miss her should she be under attack. Comes in 6 color options.
This lightweight facial oil from I-N has become one of my faves. It reduces redness, relights skin's natural brightness, plumps and firms appearance, and makes the skin radiant instantly. Certified organic Intelli-Seed™ antioxidant oil complex boosts and protects skin cells while restoring collagen and elastin production. It's made only of clean, pure argan, blue tansy, açai and active essential oils.
Yes, you have been seeing this cult-favorite pan everywhere for years but is it really that good? The answer is YES! This do-it-all wonder is designed to replace eight traditional pieces of cookware (fry pan, saute pan, steamer, skillet, saucier, saucepan, nonstick pan, spatula, and spoon rest). The Always Pan comes in 8 gorgeous colors and is on sale from $145 to $115!
Every mom has a story to tell. This Tiny Tags Bar Necklace is both classic and modern and there are tons of options to personalize it any way you'd like.
How bold and stunning is this pajama set? It's totally affordable too. They run a little small so order up one size.
If she loves her morning (or evening) smoothies then she needs one of these! The nutribullet is by far the best personal blender on the market and effortlessly blend fruits, vegetables, liquids and so much more into nutritious smoothies.
I realize this Valentino belt is a splurge but hear me out, it's reversible so it's really two belts in one. Safe, goes-with-everything black is on one side and bold red on the other. No need for a insignia belt because IYKYK what the rockstud means.
Do you see a Mother's Day gift on this guide you would like to give or receive?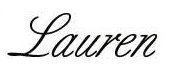 You may also like to read How To Choose Everyday Jewelry For Women Over 40 and Are Designer Handbags Over? The Best Styles to Carry Right Now
This post contains affiliate links which may give us a commission at no additional cost to you.
Are you following Fountain Of 30 on Facebook, Twitter, Instagram and Pinterest? We've got lots going on, so join in on the fun! Subscribe to our newsletter here. You don't want to miss a post and promise not to bug you to death. We also started a Facebook Group called Growing Younger for women to discuss everything good and bad about being over 40. Additionally Lauren now hosts a podcast called Beauty is a Bitch! and a weekly Instagram Live series called "Growing Younger Gabfest with Lauren."
Please pin!