This is a sponsored post but opinions are my own. How many times have you seen the "Meaningful Beauty" infomercial? I'll admit I have watched it late night more than a few times and am always in awe of how gorgeous Cindy Crawford continues to be in every stage of her life. But do the products really work? In a nutshell…yes, yes they do!
If you don't know, Meaningful Beauty (@meaningfulbeauty) is a skincare and beauty company created by Cindy Crawford and French anti-aging specialist Dr. Jean-Louis Sebagh. All the products in the line (face and body) feature the brand's proprietary melon technology (powerful antioxidants derived from rare melons grown in the South of France). These melon super antioxidants and the proprietary Melon Leaf Stem Cell Technology are at the heart of the daily routine Cindy has used to keep her skin looking young and healthy all these years. Mind you, using the products won't make you look like Cindy Crawford, but your skin will look as amazing as hers!
Meaningful Beauty: The Backstory
A true pioneer in anti-aging skincare, Cindy was just 28 when she began searching for a way to stay ahead of the aging curve. That's when she visited Dr. Sebagh's clinic in Paris for the first time. She knew after her initial transformative treatment with this powerful melon extract that women everywhere deserved to experience the same incredible results. So together they developed Meaningful Beauty as a way to share this discovery and make it attainable for everyone, anywhere.
YES! I LOOK FORWARD TO #GROWINGYOUNGER
PLEASE SUBSCRIBE ME TO YOUR MAILING LIST.
Meaningful Beauty launched in 2004 and continues to be a successful age maintenance skincare brand. To date, over 4 million women have used and revered these youth-enhancing formulas. Thankfully the brand continues to innovate and grow with next generation products. For instance a haircare line was introduced within the past couple of years. Cindy herself is more than a spokesperson, she is a beauty entrepreneur and very hands-on. She personally co-develops each product with Dr. Sebagh and the team of Meaningful Beauty experts, and has a voice/say in every element of the brand.
And yes, I have been using these is cruelty-free and Leaping Bunny certified products on my own skin for about 6 weeks now, and am blown away by the results. Specifically I have been using all the items in the 7-piece skincare set. It's a complete system for eyes, face and neck that lifts and firms, diminishes fine lines and wrinkles and provides brightness, radiance and an even skin tone. My skin has never looked better.
7-Piece Youth Enhancing Face & Neck Skincare System
Here is what the kit includes, how the products work and what I like about Meaningful Beauty.
1. Skin Softening Cleanser, 6.0 oz
This gentle, creamy, soap-free, fragrance-free and oil-free cleanser gently removes the day's impurities, including makeup and mascara. It's designed to maintain skin's natural pH balance and leave your skin clean, smooth and glowing without drying. It can even be used without water and just wiped off with a tissue because it's non-foaming. Another key ingredient in this cleanser is apple extract which is a powerful antioxidant designed to help minimize the signs of aging. I am hooked on this cleanser.
2. Youth Activating Melon Serum, 1.7 oz
This is the brand's best-seller and the hero product of the line. The concentrated serum was designed to tackle signs of aging and contains next-level Melon Leaf Stem Cell technology which supports natural production of collagen and hyaluronic acid. It's packed with antioxidants that brighten skin and protect it from environmental aggressors (sunlight, infrared radiation, air pollution, hot and cold temperatures, and cigarette smoke) and future damage. It goes on beautifully and your skin will drink it up instantly. The long-term benefits are; younger-looking skin, increased firmness and elasticity, more even skin tone/clarity and minimized appearance of fine lines and wrinkles. I can't say enough about this product.
3. Anti-Aging Day Crème with Environmental Protection SPF 30, 1.7 oz
This multi-tasking moisturizer is designed to visibly firm, plump and hydrate the skin and to reduce the damage caused by environmental aggressors that can further lead to the visible signs of premature aging. It also helps to protect from UVA/UVB, blue light and pollution. It helps restore visible firmness and elasticity while encouraging moisturization yet is light for day. Even though it has SPF I still apply my SPF before my makeup. Some might say I'm neurotic about SPF.
4. Age Recovery Night Crème with Melon Extract & Retinol, 1.0 oz.
This intensely hydrating overnight treatment combines the brand's melon super antioxidants with powerful retinol will help improve the look of fine lines, wrinkles, firmness, elasticity and overall texture of your skin while you sleep. The gentle formulation prevents irritation sometimes associated with retinol yet encourages skin's own renewal process. I have zero irritation from this cream unlike most retinols I have tried. And I wake up to super soft and plump skin.
5. Lifting Eye Crème – Advanced Formula, .5 oz
I'm all about eye cream and LOVE this multifunctional product designed to not only help to smooth the appearance of fine lines and wrinkles but also reduces the appearance of puffiness. It's formulated to provide intense under-eye moisture, while helping to protect the skin from further environmental damage. No more dark circles, wrinkly dry skin but revitalized, smoother, brighter, more youthful looking eyes!
6. Skin Brightening Décolleté and Neck Treatment SPF 15 , 1.7 oz.
This thick cream was designed to help visibly firm and tighten this neglected area where the first signs of aging often occur. It's formulated with advanced antioxidants and a skin-brightening complex that is designed to help brighten and improve the overall appearance of the skin, while fighting the signs of aging. Lush emollients help infuse the skin with moisture and nutrients, leaving this delicate area feeling smooth, supple and velvety-soft. I use it both morning and night.
7. Glowing Serum, .5 oz
Dr. Sebagh calls this his "model's secret". It contains soy protein, marine botanicals, minerals and antioxidants to help nourish and revitalize, leaving your complexion with a more youthful, luminous glow. If your skin is looking a little "blah," this serum will give it that youthful missing glow and you'll fool everyone you got 12 hours of beauty sleep. It should be called "miracle serum."
Body Care
Firming & Tightening Body Hydration Treatment, 6.7 oz.
I am also using the body treatment. This thick, hydrating body cream combines Melon Leaf Stem Cell Technology and exclusive melon super antioxidants with intense marine hydrators and sweet almond oil which visibly firm and tighten your skin. Fast-absorbing and long-lasting, this body cream gives intense hydration while tackling signs of aging like the dreaded crepey skin.

Shop Meaningful Beauty
You can try the 7-Piece Youth Enhancing Face & Neck Skincare System, with the option to upgrade to 90-Day sizes, by clicking here. Plus it's currently part of a special Summer promotion! Normally $79.95 but save 25% ($59.96) when you subscribe for delivery (every 3 months). Promotion ends on September 5th, 2022.
Meaningful Beauty 7-Piece Youth Enhancing Face & Neck Skincare System, Take advantage of the summer promotion! Normally $79.95 but save 25% ($59.96) when you subscribe for delivery (every 3 months).

Meaningful Beauty Firming & Tightening Body Hydration Treatment, $55
Learn more about Meaningful Beauty here!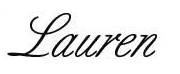 You may also like The 10 Beauty Mistakes That Make You Look 10 Years Older! and Five of The Best Foundations for Aging Skin.
Disclosure: Samples were provided but opinions are expressly my own.
Are you following Fountain Of 30 on Facebook, Twitter, Instagram and Pinterest? We've got lots going on, so join in on the fun! Subscribe to our newsletter here. You don't want to miss a post and promise not to bug you to death. We also started a Facebook Group called Growing Younger for women to discuss everything good and bad about being over 40. Additionally Lauren now hosts a podcast called Beauty is a Bitch! and a weekly Instagram Live series called "Growing Younger Gabfest with Lauren."
Photos: Fountainof30

Please pin!