This is a sponsored post. All thoughts and opinions are my own. I never really gave my laundry much thought. I wash our clothes and towels with my usual detergent and just expect them to be clean. But it wasn't until I looked at my 10 year-old son's well-loved stuffed lamb he has slept with every single night since he was 6 months old that I thought, this is kinda gross. "Lamby" was originally white and is now she's threadbare dingy grey. I am afraid to over-wash her for fear she will just disintegrate. Yes, trust me, I have searched to the ends of the earth, and they no longer make this exact toy and my son won't even look at a close substitute. Apparently she has a certain "smell."
So when I attended the Lysol Laundry Sanitizer #TeddyRepair breakfast hosted by MomTrends in NYC last week, not only did I learn how to repair Lamby, I discovered how to sanitize her so she is not gross. Lysol Laundry Sanitizer is a one-of-a-kind product that's safe to use on washable fabric items and kills 99.9% of bacteria that regular detergents may leave behind, when used as directed. It kills most bacteria regular laundry detergent can't and leaves behind a fresh linen fragrance.
Lysol Laundry Sanitizer contains no bleach, is gentle on fabrics and can be used in hot or cold water. As directed, simply add some of the Lysol with your regular detergent to the rinse cycle. I've been using it on towels and with stinky gym clothes to help prevent odors before they can grow!
YES! I LOOK FORWARD TO #GROWINGYOUNGER
PLEASE SUBSCRIBE ME TO YOUR MAILING LIST.
At the event, I learned how to repair my son's stuffed Lamby (her ear was falling off) with tips from DIY expert Mandi Gubler. Since then I have repaired 4 of my kids' stuffed animal toys and they now think I'm a genius who can fix anything. So there's that. Not to mention now Lamby smells better and is nearly germ free. I learned to wash her with my towels so all are simultaneously getting super clean. So I feel better knowing my son is sniffing and going to sleep with a stuffed animal that is not germ-infested.
Learn more about Lysol Laundry Sanitizer.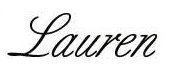 Photos: MomTrends
You may also loike to reqad Starting The Holiday Season With MomTrends: A Holiday Soiree For Moms.
Are you following Fountain Of 30 on Facebook, Twitter, Instagram and Pinterest? We've got lots going on, so join in on the fun! Subscribe to our newsletter here.  You don't want to miss a post and promise not to bug you to death. Oh and we also started a Facebook Group called Aging Backwards! for women to discuss everything good and bad about being over 40.  And check out Lauren's #agingbackwards Car Confessions on our Facebook page.
Please pin!