So check this out. I usually wait until the very last minute to buy a Father's Day gift from all of us to/for my husband. Mostly because he's impossible. But as soon as I saw this one item I said to my kids "Nailed it!" Yes, it's listed below but I want to see if you can figure out which one I picked! I usually give my husband watches because while we were moving 8 years ago a box with his watches went missing so I was slowly replacing them. Well guess what? I just found them last weekend! So now my husband has so many he's like the Imelda Marcos of watches. Anyway, Father's Day is just a couple weeks away (Sunday, June 20) so you had better hop to it f you have not found anything yet. I have always found gift guides really help. Here are my 11 of the best sorta last-minute Father's Day Gift Ideas which will all be delivered in time.
11 Sorta Last-Minute Father's Day Gift Ideas
How stylish is this lightweight jacket? It's made from technical taffeta nylon-ripstop that's treated with a windproof and water-repellant finish on both sides. A high collar and hood provide added protection from the elements, while zippered front pockets will secure his phone, cards and keys. It also comes in light grey.
YES! I LOOK FORWARD TO #GROWINGYOUNGER
PLEASE SUBSCRIBE ME TO YOUR MAILING LIST.
This kinda says it all. It will mean a ton if it comes from the (young) kids. Or to a new dad.
Even if his skin is oily, he should be using this cleansing oil to wash his face (oil attracts oil). It's enriched with nourishing ingredients like stone crop, microgreens (yes, veggies like broccoli, radish and clover sprouts and detoxophane from Swiss cress sprouts), jojoba and sunflower oil. and it is soy- and nut-free.
Now he can have a pub in his house. Or at least he can convert his favorite cans and bottles of beer into a creamy nitro-style pour that blows draft away. Micro-Foam is not only more visually appealing, it seals in the taste by delaying the degradation of the beer due to oxygenation which preserves the flavor. This ensures his first sip of a DraftPour beer will be as fresh and smooth as the last.
All his favorite socks have gone to the dryer heaven in the sky (well at least one per pair). So treat him to a fresh start and a brand new collection of colorful, supremely soft socks that will make his day (well the next 12 days) a dozen times more comfortable.
This set includes 50 hot sauces that will blow his mind (or gut) and impress his friends. Just think of the Bloody Marys in your future. It's a win/win.
This slim bottle combines portable convenience and cupholder accessibility! It holds 20 ounces of his favorite hot or cold drink. The double-wall design is vacuum insulated to preserve beverage temps for hours while keeping the exterior free of condensation. The bottom unscrews to reveal a scent-proof and waterproof secret storage compartment to hold everyday essentials.
My husband is always up snacking after I have gone to bed (yes, I know this is a fact). So why not give him amazing popcorn to nosh on? Light and fluffy white gold popcorn kernels come with 4 gourmet popcorn seasoning for every taste! This set includes White Cheddar, Tangy Dill Pickle, Sweet & Salty Kettlecorn and Sizzling Sriracha seaonings. Netflix will never be the same.
This premium leather smart wallet is perfect for slim storage and quick card access. The built-in aluminum cardholder fans out your cards at the click of a button and protects them against skimming. Simply add a tracker card to make it unlosable.
My husband is always trying to master the perfect cup of coffee. So I know he would love this electric grinder featuring a powerful motor that produces predictable and precise grinds for each and every cup. And it looks cool!
If your husband is into gaming, I'm truly sorry. Yet, he might really appreciate high quality gaming headset that's compatible with laptops, PCs, and Macs.
Happy Father Day!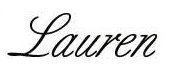 You may also like to read Valentine's Day Gifts For Him Under $100 That Aren't Cheesy and Guide To The Most Unique Gifts For Men.
This post contains affiliate links which may give us a commission at no additional cost to you.
Are you following Fountain Of 30 on Facebook, Twitter, Instagram and Pinterest? We've got lots going on, so join in on the fun! Subscribe to our newsletter here. You don't want to miss a post and promise not to bug you to death. We also started a Facebook Group called Growing Younger for women to discuss everything good and bad about being over 40. Additionally Lauren now hosts a podcast called Beauty is a Bitch! and a weekly Instagram Live series called "Growing Younger Gabfest with Lauren."
Please pin!