Did you know the herbs in your garden and the spices in your kitchen cabinets could actually help you live longer and better? And they are so easy to add to your favorite recipes or simply sprinkle on top of the foods you eat every day.
Herbs and Spices Can Help Us Live Longer
Check out S3 E5 of Beauty is a Bitch Podcast "How Herbs and Spices Can Help Us Live Longer, Healthier Lives." I interview Dr. Melina Jampolis about her new book, "Spice Up, Live Long" which is a guide on how to use spices to live a longer, healthier and more vibrant life. Spices and herbs are very powerful antioxidants and anti-inflammatories and you are probably not consuming enough of them. Let's face it, we want to live longer but we also want to live healthier.
YES! I LOOK FORWARD TO #GROWINGYOUNGER
PLEASE SUBSCRIBE ME TO YOUR MAILING LIST.
About Dr. Melina Jampolis
Dr. Melina Jampolis is an internist and board-certified physician nutrition specialist, author, speaker and nutrition consultant. She is the past president of the National Board of Physician Nutrition Specialists and remains on their Board of Directors. For the past 20+ years she has specialized exclusively in nutrition for weight loss, disease prevention and treatment.
She believes whole-heatedly in the role of nutrition in preventative medicine and achieving optimal health. Dr. Jampolis is especially interested in the new and growing field of precision nutrition. That's a plan that evaluates one's DNA, microbiome, and metabolic response to specific foods or dietary patterns to determine the most effective eating plan to prevent or treat disease.
The book breaks down which herbs help ward off various diseases such as dementia, diabetes, cancer and so much more. It also includes over 80 delicious and easy to prepare recipes. While herbs won't cure a disease, they can potentially reduce your risk of many of the common diseases of aging. The book breaks down the research in easy-to-understand terms, while giving you greater insight into the world of herbs and spices.
What We Discuss in The Podcast
How herbs and spices can help us fight disease and live better and longer.
Age accelerators, what herbs can help and what to avoid.
Which spices help with belly fat.
If the quality of the spices matter.
Which spices and herbs have potent anti-cancer effects.
Which herbs and spices help prevent Alzheimer's and Dementia.
Spice blends we can buy and use.
How can you make grilling your foods safer (what you can add to combat the carcinogens of grilling).
Suggestions on how to incorporate herbs every day.
The foods you should be eating for health.
Listen to the podcast: "How Herbs and Spices Can Help Us Live Longer, Healthier Lives."
LINKS
Spice Up, Live Long: A guide to using herbs and spices to live a longer, healthier and more vibrant life, by Dr. Melina Jampolis

Further Foods Daily Golden Milk Powder Blend, $15.99
Organic Herbs De Provence, $7.95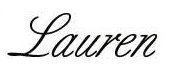 You may also like to read Fueling Midlife With The Foods You Eat, The Healthy Way! and Can Supplements Really Help You Age Later?
This post contains affiliate links which may give us a commission at no additional cost to you.
Are you following Fountain Of 30 on Facebook, Twitter, Instagram and Pinterest? We've got lots going on, so join in on the fun! Subscribe to our newsletter here. You don't want to miss a post and promise not to bug you to death. We also started a Facebook Group called Growing Younger for women to discuss everything good and bad about being over 40. Additionally Lauren now hosts a podcast called Beauty is a Bitch! and a weekly Instagram Live series called "Growing Younger Gabfest with Lauren."
Please pin!