If you follow me on social media then you know I just returned from the Disney Creators Celebration which was a land and sea event. My family and I spent 3 action packed days at Disney World and then 3 days on the Disney Dream Cruise ship. I had to take a few days to digest all the information and to figure out which angle would be best for this post.
I also want to be transparent because that's how I roll. The whole trip was not comped. I had to pay a bit to attend and then some extra for my husband and the kids plus airfare but in return I got invaluable information at the conference, VIP treatment, and the ability to meet and mingle with about 125 other creators. My husband and I figured out we paid about a quarter of what the trip was probably worth. Since we got VIP treatment, I decided my angle is going to be how to have a high-end trip enjoyable trip for adults while traveling with children of any age. This is the type of trip where you don't have to be with the the masses and deal with excruciating lines. This is how to do Disney for adults if you will, but the kids are there and they need to feel like they are the priority (let's face it, they are).
Disney For Adults
In the interest of length I am going to break this review into two sections. The cruise tips will have to come in another post or this is just going to be too long. But trust me, I have tips for that as well.
YES! I LOOK FORWARD TO #GROWINGYOUNGER
PLEASE SUBSCRIBE ME TO YOUR MAILING LIST.
Flights to Orlando
I always say business class or bust when it comes to air travel on 3+ hour flights. Since Orlando is a little over a 3 hour flight from NYC and we were with the kids we decided on coach but on JetBlue and in the roomier seats. Pick the option to prepay for checked bags. I always check my bag and in this case I packed a ton because we were going to be in the parks and on a cruise. Besides I have a lot of toiletries. So my husband and I checked our bags and the kids had carry on suitcases. It was a lot less stressful. Also JetBlue has flights from LaGuardia to Orlando which are a godsend. Normally godsend and LaGuardia would never be in the same sentence but the JetBlue terminal is in the old Delta terminal (Terminal A) which is small and of to the side so it's like it's own private airport. There are no mile long security lines there.
Return Travel
On the flipside, in order to save money, the flight that had the best return time (or so I thought) was Spirit. I had never flown Spirit before and OMG, never will again. This is NOT the airline to take if you are trying to enjoy yourself, travel with children or save your sanity. They seem less expensive until you realize they nickel and dime you to death after you book. Want to get your seats together as a family before you get to the airport? That will cost you. Want to carry your bags on the plane? That will cost you. Most airlines give you a 50 lb. weight limit before they start tacking on more fees. Not Spirit, they start at 40 lbs.
JetBlue vs Spirit
We were moving stuff around in suitcases in the middle of the airport like it was our job to avoid more fees (they provide scales and we were far from the only ones weighing our bags). Then when you get on the bright yellow plane, it doesn't look too bad. It's clean and very stark with standard stainless and black chairs. That is until you sit. There is minimal padding on the seats, so one hour in, your butt is screaming in pain. The good news is you can't recline. So you are assured there will be no seats in your lap from the person in front of you. So sit (sorta) back and enjoy your free soft drink and chips. No wait. You have to pay for those too. My husband and I were laughing until tears were rolling down our faces and calling it Kremlin Air. We survived to tell the story, but JetBlue is Emirates in comparison.
Disney for Adults Hotel Accommodations
We stayed at the new (opened in December 2019) Disney's Riviera Resort in Lake Buena Vista, FL. It was designed to capture the magic of the Europe that Walt Disney himself fell in love with when he traveled with his wife and children. This European and Mediterranean themed resort treads lightly on traditional Disney cartoon characters and features gorgeous tile mosaics, a gorgeous Disney art collection and muted colors. The main lobby is a mix of modern and classic 20th-Century furnishings. The staff is top-notch and the hotel is impeccably clean. Adults are catered to as much as children.
Our suite was enormous and comprised of a master bedroom, kitchenette, very large bathroom with a soaking tub, a separate shower with his and her sinks and a very large sitting area. There was even a full-sized washer and dryer in one of the closets with detergent. Had I known I would not have packed so much. Oh who am I kidding? We did however do a load of laundry and boarded the cruise ship with clean clothes. My kids loved the hidden Murphy beds in the living room area. There was a single bed found under the TV and a full-sized one that pulled down over the sofa. The view from our balcony was of Disney Epcot which is very nearby and the view of that geodesic sphere at night is breathtaking.
The resort has a beautiful pool with a slide (which we didn't have time to visit), a bocce ball court (which my kids loved), a fitness center, a rooftop restaurant called Topolino's Terrace, a bar, a cafe, a grab and go restaurant called Primo Pitatto.
The Disney Riviera Resort is a designated stop on the new Disney Skyliner Route which connects it to Epcot and Disney's Hollywood Studios via a network of gondola lifts. My kids loved it as much as a ride and since the gondolas keep coming there is little wait. If you want to visit the Magic Kingdom or Animal Kingdom, you can use the free Disney bus system or take a Minnie Van using the Lyft app (about $40). The Disney Skyliner is free.
Prices start at about $362/night.
Disney Theme Parks and FastPass+
I am going to start by saying the best way to enjoy Disney Theme parks is to get a FastPass+ but you need to make reservations at least 60 days before the first day of your vacation there. If you try to get them once you arrive at Disney you will be out of luck which means you will spend hours waiting for some of the more popular rides. You will want to get everyone in your party a MagicBand. This secure all-in-one device allows you to effortlessly access the plans and vacation choices that you've pre-made. MagicBands are colorful, waterproof wristbands (looks like a watch) that you can quickly and easily touch to a sensor called a touch point. These touch point kiosks are at every park to get you in and at every ride to let you on. Gone are the days of tickets. Kids and adults alike love picking out the color and designs of their MagicBands.
You can schedule everything you do at Disney on the My Disney Experience app which I advise downloading long before you leave for Disney so you can schedule and plan your days effectively. You can book rides and make dining reservations at ALL of the Disney restaurants from the app as well. Between the app and the MagicBands you can pretty much schedule everything.
There are 4 parks at Walt Disney World; Magic Kingdom Park, Epcot, Disney's Hollywood Studios and Disney's Animal Kingdom Theme Park. There is also Disney's Blizzard Beach and Disney's Typhoon Lagoon water parks (which I did not visit).
It's hard to pick a favorite park, but if you are looking for the newest and best rides I feel they are in Disney's Hollywood Studios and Disney's Animal Kingdom Theme Parks. Epcot is for eaters! Want to sample foods from around the world? Go to Epcot. Also the ride Soarin' at Epcot is amazing. You feel as though you are flying around the world. Mission Space is pretty good, but a little dated. If you want to reclaim your childhood memories go to Magic Kingdom and be sure to get a Mickey Mouse shaped Rice Crispy Treat. I'm generally not a fan of them but I tasted my sons' and they were delicious.
I was in a Disney Creators Celebration conference most of our first day so my family went to Magic Kingdom without me and enjoyed the Space Mountain and The Magic Carpets of Aladdin. We met up later that afternoon and headed over to the Hollywood Studios park. We rode The Twilight Zone Tower of Terror and Rock 'n' Roller Coaster. The FastPass+ totally came in handy here. The wait for the Tower of Terror was over 60 minutes and we breezed in waiting only 15.
Yes, the new Star Wars: Rise of the Resistance is at the Hollywood Studios park but a FastPass+ won't work on this ride. You have to use the app to book it first thing in the morning to try to get on the same day so we didn't even bother. However we interacted with the roaming Stormtroopers assuring them we were not working for the Resistance.
On our second morning we were invited to the Animal Kingdom to experience Pandora-The World of Avatar before the park opened to the public. At 7am we were on Avatar Flight of Passage where we got to bond and fly on the back of a mountain banshee and experience the world of Avatar. I loved it so much I rode it twice! The 3D flight was like nothing I have ever experienced before but even more than that were the wonderful smells and mist of Avatar. Disney has literally thought of every single second you spend on that ride. That singular ride won me over. Then we were treated to a private breakfast at Satu'li Canteen (the blue blueberry muffins were a hit). Next up (while the park was still closed) was Na'vi River Journey, where we journeyed on boat deep into a bioluminescent rainforest in search of Na'vi Shaman of Songs. By this time the park was open and the line for Avatar Flight of Passage snaked around the park and the wait was over 3 hours! If you had a FastPass+ the wait was probably a half hour. Expedition Everest was closed so we went on Kilimanjaro Safari and admired all the beautiful animals from a jeep ride.
Then we were off to another park. My family and I took advantage of our FastPass+ at Magic Kingdom where we walked around, posed in front of the castle and had lunch. Then we took the monorail to Epcot, walked around and took the Skyliner back to our hotel. We took about an hour to relax and get ready for the evening's events.
We met our group over at Disney's Hollywood Studios at a designated spot at 8:15 pm. Then we were taken to Star Wars: Galaxy's Edge. Inside are; Rise of the Resistance (ride), Millennium Falcon: Smuggler's Run (ride), Oga's Cantina (themed bar), Docking Bay 7 (serves food all day), Ronto Roasters (serves food), Savi's Workshop (build your own lightsaber), Droid Depot (build your own droid), Milk Bar (try blue and green "milk") and other small shopping and snacking outlets.
We were fortunate to be allowed to go on Rise of the Resistance which is half walk through and half ride that lasts about 30 minutes. The attraction has multiple components and more than one ride vehicle and location. We encountered an army of stormtroopers, villian Kylo Ren, a holographic Rey, a "real" BB-8, a "red hot" lightsaber and so much more. Then we had dessert, checked out Oga's Cantina, decided we liked the blue milk better than the green and headed back to the hotel exhausted!
How To Book Rise of the Resistance
I realize we were super lucky to bypass the hassle of booking this ride, but I got some expert tips. To request a boarding group position for the attraction, use your My Disney Experience app but only when your party is within the gates of Disney's Hollywood Studios and the park is open. You can also do this at guest services if you don't have the app or a phone capable of downloading the app. The boarding position for this super hot ride can fill quickly for the entire day after the park is open. This means ensuring you are at the park before opening time is still important, though you don't need to get there hours in advance. Just walk in at opening and book it.
Please note, that having a boarding position does not guarantee you get to experience the ride in the event your number is not reached on that day. Your boarding group will be summoned via a pop-up in the Disney app. It may seem like a giant nuisance, but trust me, this ride is worth the effort and you won't have to wait in a super long line because of the virtual queueing.
Stay tuned. How to enjoy a Disney Cruise as an adult with kids is up next.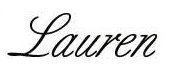 Photos: Fountain Of 30 | Hotel Photos, Disney's Riviera Resort
You may also like to read more of my travel reviews like Our Trip To Woodloch Pines Resort, The Best All-Inclusive Family Resort In the Poconos and Hanging Out On The Farm With The Beekman Boys and HSN!
Are you following Fountain Of 30 on Facebook, Twitter, Instagram and Pinterest? We've got lots going on, so join in on the fun! Subscribe to our newsletter here. You don't want to miss a post and we promise not to bug you to death. Oh and we also started a Facebook Group called Growing Younger for women to discuss everything good and bad about being over 40. Be sure to listen to Lauren talk about all things anti-aging on the new podcast "Beauty is a Bitch!"
Please pin!